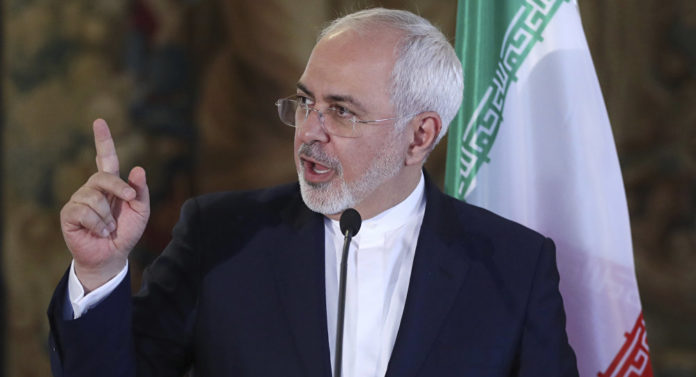 Iranian Foreign Minister Mohammad Javad Zarif issued a warning on Monday, stating that in the face of threats from Israeli Prime Minister Binyamin Netanyahu, his country would respond. He questions how Mr. Netanyahu calls for the destruction of Iran while "standing next to Dimona", the site of Israel's nuclear reactor.
The senior Iranian official made his comments during a press conference with German Foreign Minister Heiko Maas.
Zarif's translated remarks were released by Iran's Tasnim News Agency adding, "Iran has never waged a war against any country and will not do so in future," but clarified, "if any country starts a war on Iran, it would definitely not be the one that ends it," clearly threatening Israel.
Maas spoke in support of Israel despite the comments that preceded his. He reiterated Israel's right to exist, stressing, "this does not change because I am now in Tehran".
Prime Minister Binyamin Netanyahu said, "Zarif is lying again. Iran is the one that openly threatens, every day, to destroy the State of Israel. Iran continues to entrench itself militarily in Syria. And today, the IAEA reports that Iran is accelerating its nuclear program.
I repeat: Israel will not allow Iran to develop nuclear weapons that threaten our existence and endanger the entire world."
(YWN Israel Desk – Jerusalem)