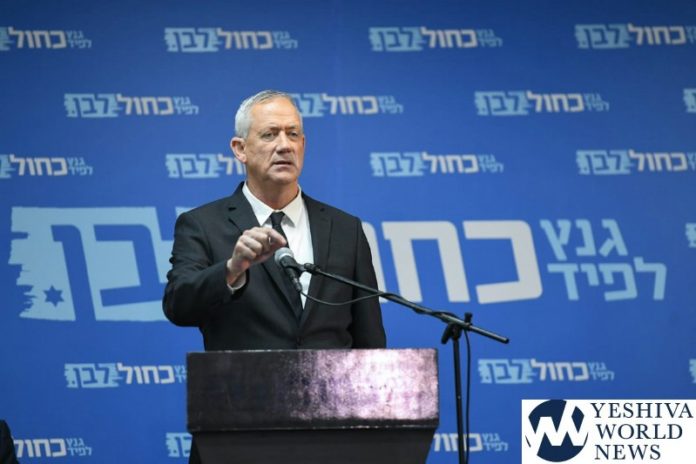 Attorney General Dr. Avichai Mandelblit has ordered an investigation into possible criminal activities pertaining to the המימד החמישי company that was headed by the chairman of the Blue & White party, MK Benny Gantz.
According to the TV News13 report, during recent weeks, the prosecution has turned to the State Comptroller's Office seeking documents connected to the case. In addition, it is stressed that Gantz himself is not suspected of criminal activity that may be connected to the company.
Blue & White's responded in a statement : "This is a recycled and refuted message – election nonsense. In another week, Blue & White will be the largest party in Israel, and we will finally bring an end to the Netanyahu regime".
Likud Responds: "Gantz stole NIS 4 million of the public's money on software that never happened, part of a corrupt contract of NIS 50 million that he made with police. We hope the law enforcement community will probe the matter despite that generally the follow the rule of, 'no Bibi, no investigation'".
According to a state comptroller's report, the company that was headed by Gantz submitted a quote to Israel Police to purchase an advanced technological system that it was developing. Former Police Commissioner Roni Alshich ordered an in-depth probe into the actual abilities of this 'advanced technological system' and its compatibility with police.
The report cites that Gantz and other senior company officials met with Alshich even prior to anything to do with the above-mentioned contract. Former State Comptroller Shapira states in the report that the affairs leave 'a bad taste'.
(YWN Israel Desk – Jerusalem)