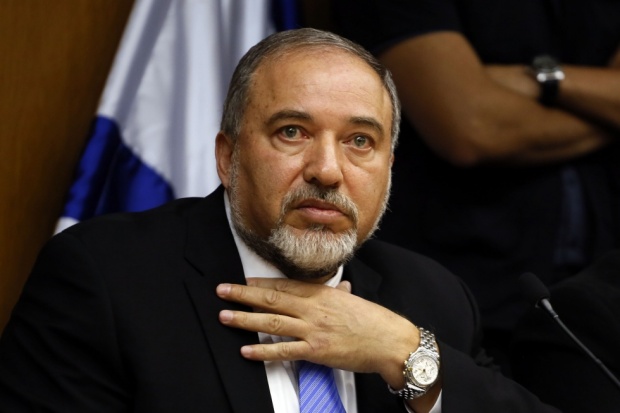 There is less than a week to elections for 22nd Knesset, and many of the candidates are worried, including the chairman of the Yisrael Beitenu party, MK Avigdor Lieberman. This being the case, it appears Lieberman is trying to scare his constituents into not being complacent on Election Day, and to get out and vote, telling the public the right-wing with the chareidim have enough support to form a narrow coalition based on the last poll before elections. He has stated repeatedly if Netanyahu forms a government with the chareidim, it will be a government run by halacha, a theocracy, warning voters they must vote against Likud to prevent this from taking place.
Speaking with Yediot Achronot, Lieberman explained it is clear the right-wing with the chareidim on board may achieve a narrow coalition government of 61 or 62, and this is most worrisome from his perspective, as he believed his party would hold the key to the formation of any coalition, but now, this may not be the case.
With the last three polls showing Otzma Yehudit makes it into Knesset, passing the minimum electoral threshold and earning four seats. This brings good news for the right-wing, now able to form a coalition, albeit a marginal one.
Lieberman fears voter turnout among the general tzibur will be lower than seen in the April 2019 Knesset election, and this spells bad news for his party and the left-wing/centrist parties.
Lieberman told Yediot that "The single thing that can prevent the establishment of a fanatic government is the secular and traditional residents voting along with the new immigrants, particularly in Tel Aviv, Gush Dan, and the Sharon region. The voter turnout must reach at least 70%. If 70% isn't reached in Gush Dan and the Sharon, then Netanyahu will certainly form the next coalition government".
(YWN Israel Desk – Jerusalem)