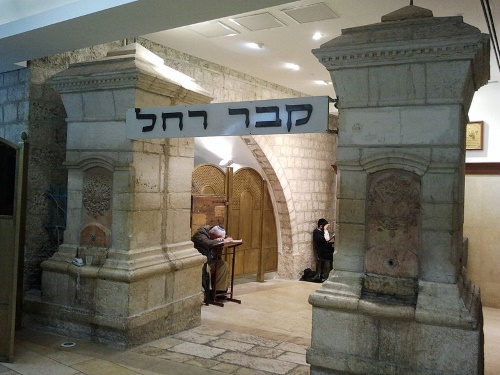 The yahrzeit of Rochel Imeinu, 11 Cheshvan, falls on this coming Shabbos this year. Mispallalim began arriving at the tziyun in PA (Palestinian Authority) occupied Beit Lechem on Thursday and will continue until Sunday night. Tens of thousands of mispallalim are expected and border police will be out in force to maintain security.
Police have announced that no one will be permitted to visit the tziyun over Shabbos, the actual yahrzeit.
There will be a park and ride available at Teddy Stadium, and from there one can take a shuttle bus. One may also take the Egged 163 line to the tziyun. Private vehicles will not be permitted entry to the site over the yahrzeit weekend. Accommodations will also be made for disabled persons including those in wheelchairs.
Persons will also be prohibited from walking to the tziyun from Gilo.
(YWN Israel Desk – Jerusalem)