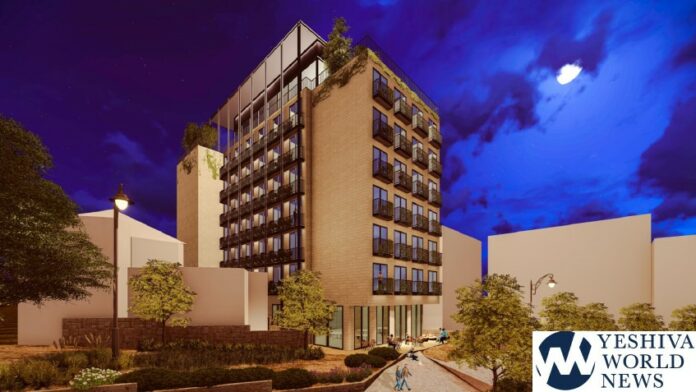 The Jerusalem Municipality has approved the construction of a new hotel on Ben Sira Street in city center. Officials explain bringing additional tourists to the city is a bonus, as they act as good-will ambassadors and bringing additional tourists, providing a boost for the economy and the nation.
The local planning committee headed by Councilman Eliezer Ruchberger approved the construction of the hotel in the center of the city. The hotel will be six stories and a partial seventh floor for dining, coffee and a bar and it will include a total of 89 rooms for guests.
The hotel is planned for the south side of Ben Sira and to the east and west are existing buildings, some in a building line adjacent to a common wall construction.
The plan eliminates the plan from many years ago to widen the street, a plan that has not been implemented. The plan also includes a plan for parking in line with parking in the city center.
(YWN Israel Desk – Jerusalem)