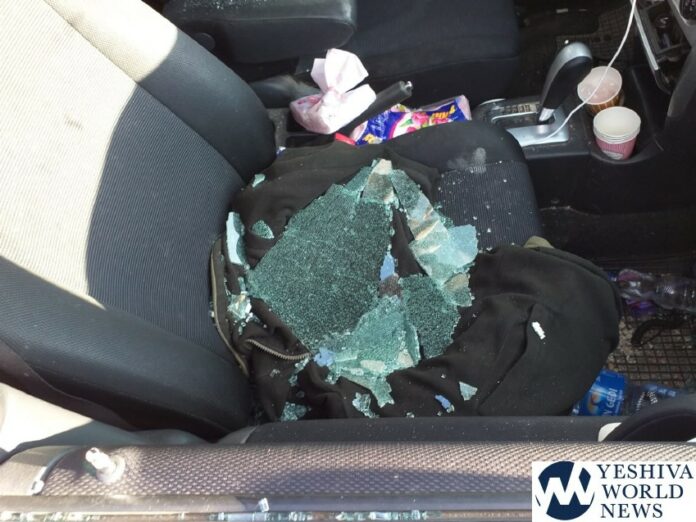 Rock-throwing attacks were reported in many areas of Yehuda and Shomron on Wednesday afternoon, including but not limited to:
• Route 465 near N'vei Tzuf. There were no injuries
• The fence to the community of Psagot. No injuries
• A bus was targeted with a can of pain in Gush Etzion, traveling between al-Aroub and Beit Omer.
• One person was lightly injured in a rock attack between Beit Chaggai in the Southern Hebron Hills and Adurayim.
• One person sustained a head injury from rock-throwing in the Hebron area.
As seen in the photos, damage was caused to some vehicles and property.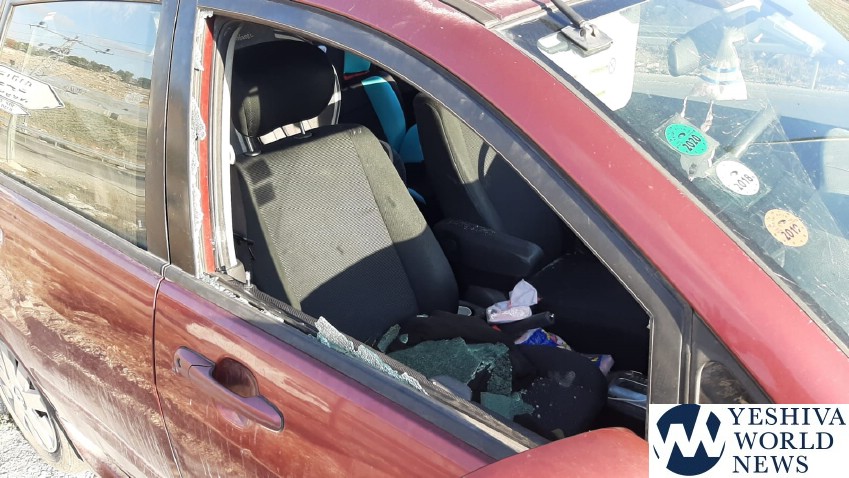 (YWN Israel Desk – Jerusalem/Photo Credit: הצלה ללא גבולות יו"ש)