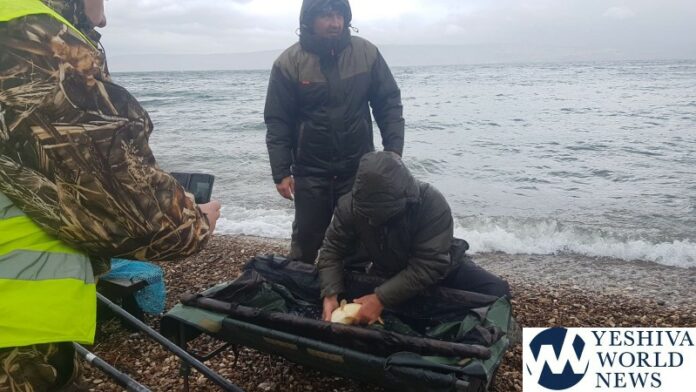 (VIDEO AND PHOTOS IN EXTENDED ARTICLE)
The rainfall that fell Wednesday night resulted in the nachals of the Galil and Golan Heights to flow as well as bringing a welcome 1.5cm increase in the level of the Kinneret.
The windstorm during the night caused tents to fly and this impacted the members of the National Sports Fishing Competition hosted now at the shore of the Kinneret. Despite the damage, the fisherman remained. Not a single one left.
According to the regulations, when a participant leaves the area he is assigned to, he is immediately disqualified. The judges and the maintenance teams helped to reorganize the team tents and the competition continues despite the very adverse weather conditions.
Maya Volinsky of Israelfish, of the organization that hosts the competition, said there was great concern for teams throughout the night, especially for those who were left without tents due to the intense wind. She further said that that the large carp caught weighing 5.1kg (11 LBS.) is still far from the record, which currently stands at 11kg (24 LBS.). Now, the judges go out to weigh the fish that were caught not just twice daily, but they respond to every call from the participants to immediately weigh the carp and then return it to the water because the weather conditions do not allow them to remain out of the water for too long.
As is generally known, in competition, the fish are caught, weighed and returned to the water.
In the accompany photos and video, we see participants in the fishing competition, which continues despite harsh weather conditions. The competition ends on Friday, December 27, 2019.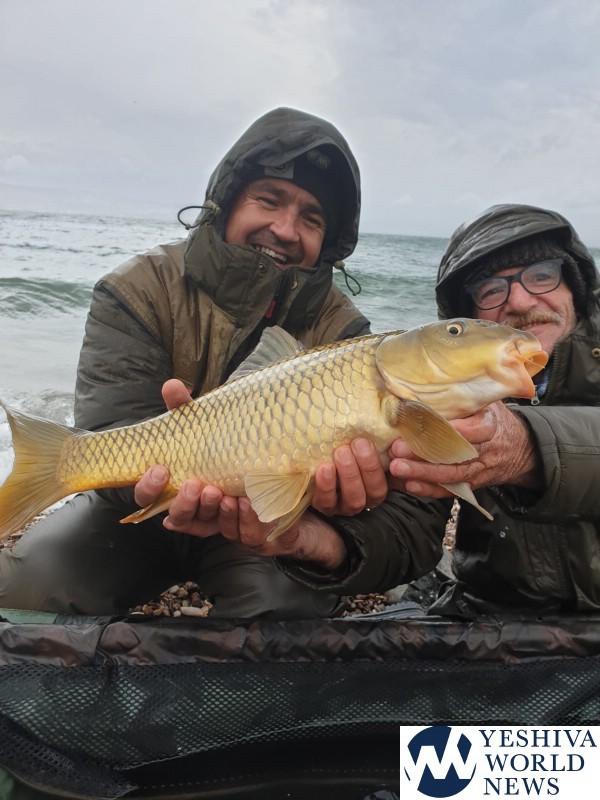 (YWN Israel Desk – Jerusalem)