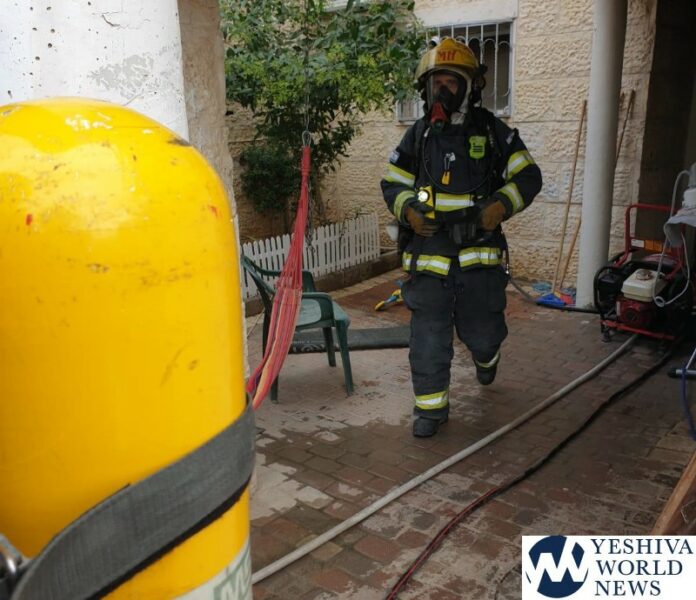 (VIDEO IN EXTENDED ARTICLE)
Six fire trucks responded to a Thursday morning house fire on Rival Street in Ramat Beit Shemesh. The fire was on the first floor of the building. Fire department officials explain when they arrived, the building was full of smoke and they immediately began combing the building to make sure no one was trapped inside.
MDA reports transporting four victims to Tel Hashomer Hospital, including a two-year-old boy who was conscious and listed in moderate condition with burns to his upper body. Other victims include a 54-year-old man, a 25-year-old woman and a one-month-old boy; all with light injuries.
Paramedic Elad Pintz added, "The two-year-old has first and second degree burns to his upper body. We treated him on the scene, including pharmaceutical intervention and then transported him. The 54-year-old has light burns to his extremities and we transported him as well.
(YWN Israel Desk – Jerusalem)