Jerusalem Estates to host unique, 24-hour art exhibit for current and prospective customers.
Jerusalem Estates is pleased to present a one-of-a-kind collaboration with Motty Mendelowitz, famed art curator and founder of Judaica Masterpieces, who will present some of his works exclusively for Jerusalem Estates customers.
Known for his fresh, energetic, and starkly evocative style, Mendelowitz, 40, got his start literally at birth. His mother, Shifra Mendelowitz, has been named a top-ten interior designer in New York, and trained him to appreciate art and beauty from an early age.
As founder of Judaica Masterpieces, the foremost Jewish art and Judaica treasury in Israel, Mendelowitz uses his exacting eye and prodigious acumen to identify, develop, and introduce world-class talent to discerning consumers. To date, he has assembled an extensive guild of talented artists, silversmiths, scribes, and meticulous parchment-cutters from around the world, whose art has been featured in galleries both in Israel and abroad.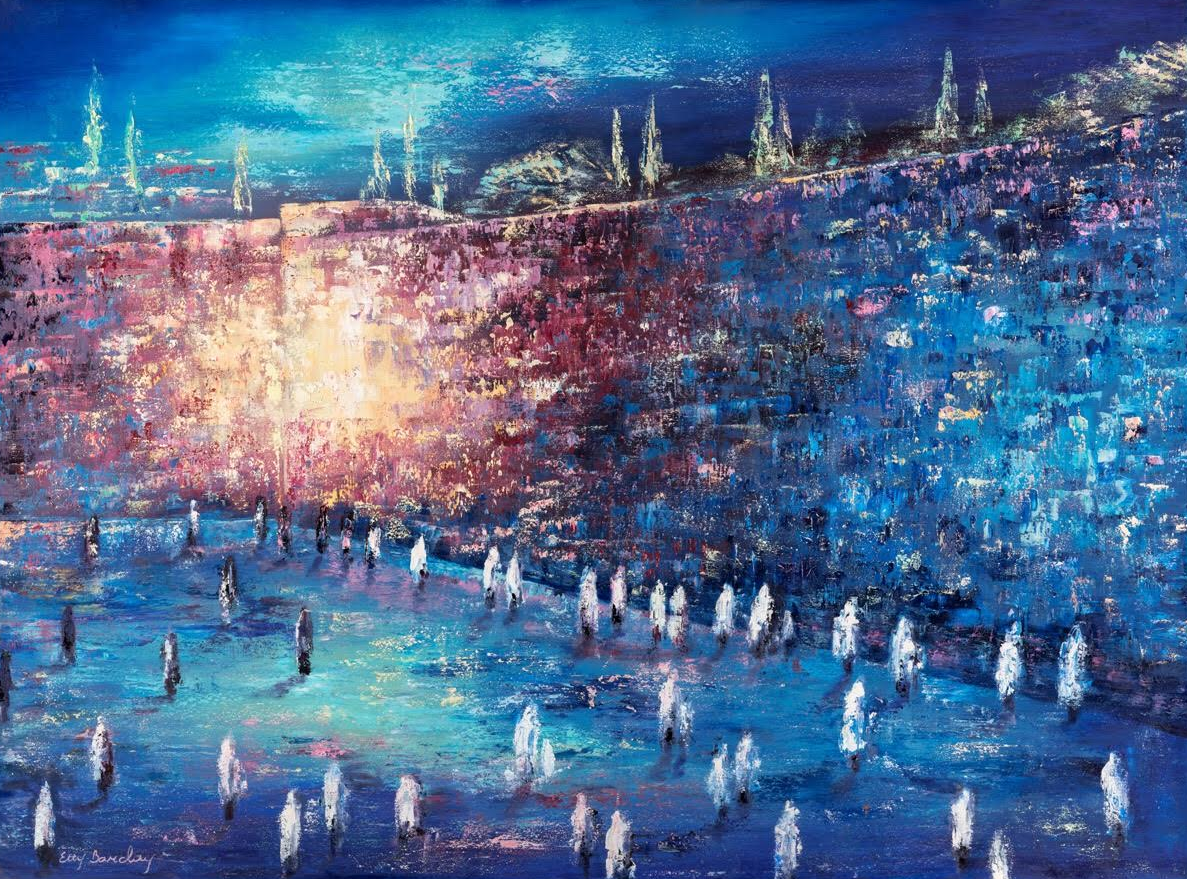 The collaboration between Mendelowitz and Jerusalem Estates is quite fitting. Like his art, Jerusalem Estates has received worldwide acclaim for its unprecedented artistic vision and precise execution at every stage of the construction process.
Current and prospective buyers at Jerusalem Estates will have the opportunity to meet personally with Mendelowitz and the artists he represents, and choose from an exclusive gallery featuring collections from premier Jewish artists, including award-winning artist Miriam Mas, who will present her most prominent Jewish contemporary art.
This event is for Jerusalem Estates tenants and prospective customers only.
For inquiries regarding admission, please contact our sales office at +972-2-5025502, 718-5646656
For more information regarding the event, contact Kobi Sela, or Kobis Communications, at +972 54-440-2805.
Photo credit for example apartment: Aviv Kurt