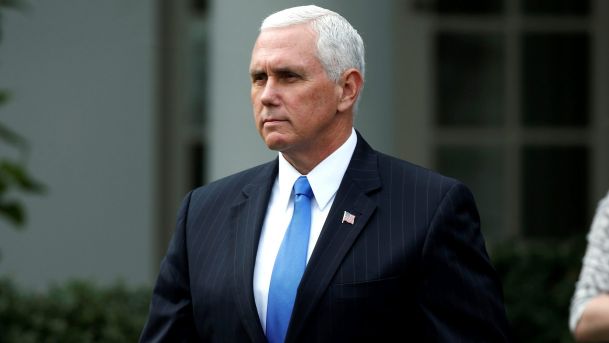 The visit to Israel by US Vice President Mike Pence has been postponed for a second time, this time until January 2018, with the explanation his presence is required as the administration is pushing through its tax reform. It is reported to be a safety margin in the event the VP's vote is needed. He was expected to leave for Egypt this Tuesday night and then from Cairo, to Israel but this has been canceled.
According to a Channel 10 News report aired on Monday evening 30 Kislev, Rav of the Kosel and Holy Sites Rabbi Shmuel Rabinowitz refused to approve a request for a press conference at the Kosel, with Channel 10 explaining Rabbi Rabinowitz feels such an event at the Kosel would be explosive at this time, due to the recent US Declaration recognizing Jerusalem as the capital of Israel.
MK (Bayit Yehudi) Betzalel Smotrich used Twitter to respond, stating "if this is true, I call on PM Netanyahu to intervene, and to permit the press conference at the Kosel. With all due respect to the rav of the Kosel, and I have a great deal [of respect] for him, he is not supposed to decide matters such as these, matters of such large proportion".
MK (Kulanu) Rachel Azariya attacked Rabbi Rabinowitz, saying, "Ferrari yes and the Vice President of the United States no?" She stated sarcastically, hinting at the case in which dozens of Ferrari vehicles were admitted to the Kosel compound with the rabbi's approval not too long ago.
"The Kosel rav once again became confused as he believes the Kosel is his back yard. It is unacceptable that the rabbi makes such decisions alone, certainly not decisions that have political ramifications vis-à-vis the State of Israel's foreign policy".
The head of the Zehut party headed by Moshe Feiglin also responded, focusing on Prime Minister Binyamin Netanyahu, adding, "there is no kedusha in the actions of the rabbi of the holy sites. Only politics. Rabbi Rabinowitz, a man appointed without any tender by Yossi Beilin, although he never passed any rabbinic ordination exams by the Chief Rabbinate of Israel, suddenly became something of a prime minister, something more powerful than both the chief rabbi and the pope, and he prohibits the vice president of the United States from speaking in the Plaza, in a place where there is no halachic religious sanctity, and prevents the fortification of Israel's sovereignty over the Kosel."
Feiglin adds, "Make no mistake, Rabinowitz is just Bibi's puppet. Had Netanyahu been interested in statements by Vice President Pence, Rabinowitz would have been silent as a fish, not daring to endanger his position, and even if he spoke, no one would have been interested."
(YWN – Israel Desk, Jerusalem)