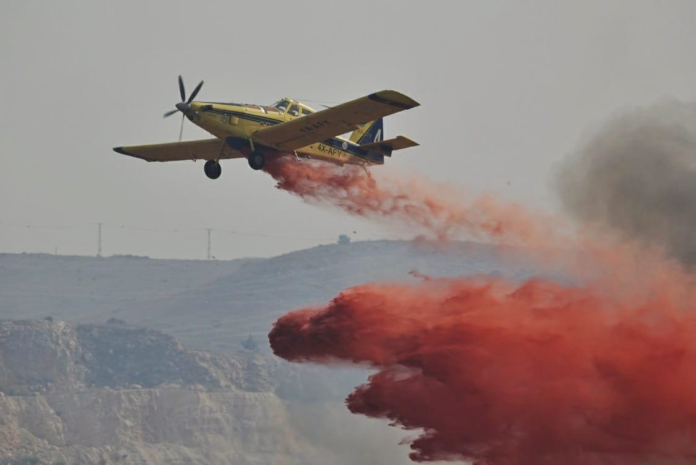 Ten fire apparatus from Jerusalem and Beit Shemesh are operating at the scene of a growing forest fire in a wadi near Shoshana Street in Mevasseret Tzion, in the Jerusalem corridor.
Firefighting planes are taking part in efforts to control the blaze, which according to a Jerusalem fire commander "is spreading quickly due to strong wings". He adds the firefighters are working hard to prevent the spread of the blaze to homes in Mevasseret.
Police report that in light of the fire in the Mevassert Tzion area before the Harel Tunnels, and due to the danger posed to nearby homes, police are now working to evacuate tenants from homes close to the fire. Some area roads have also been blocked. There are significant delays on Route 1, the Jerusalem-Tel Aviv Highway in the Mevasseret area as well.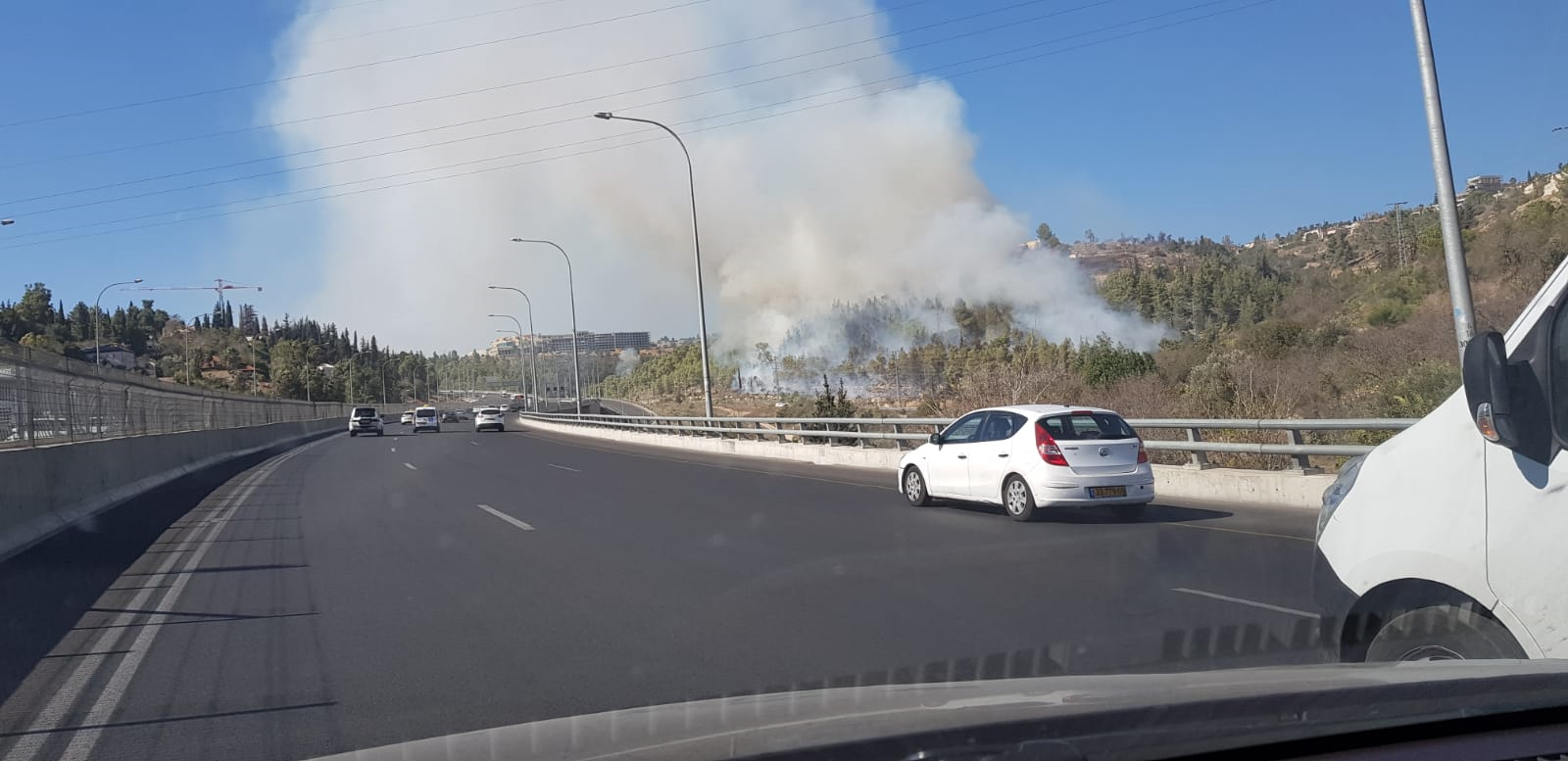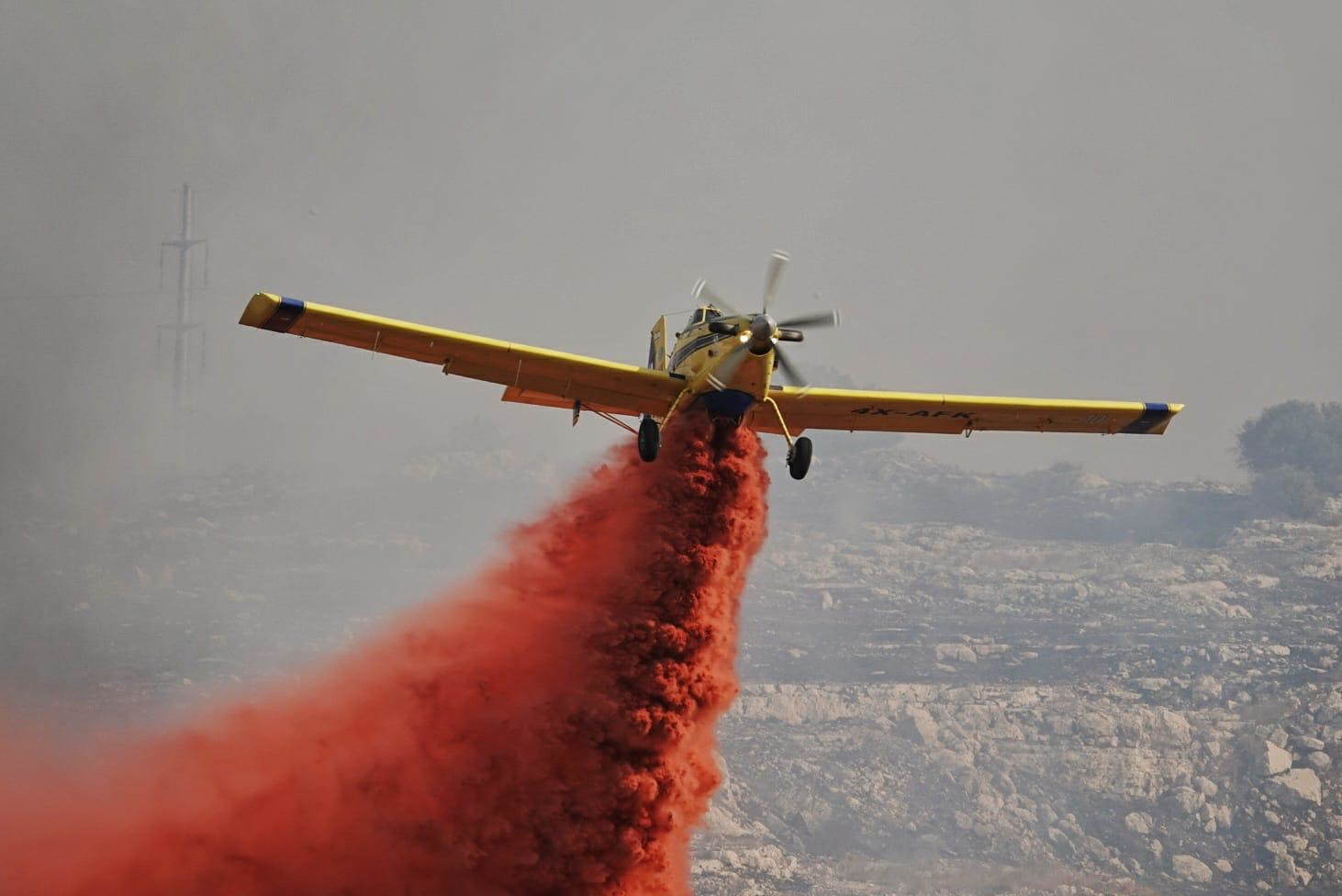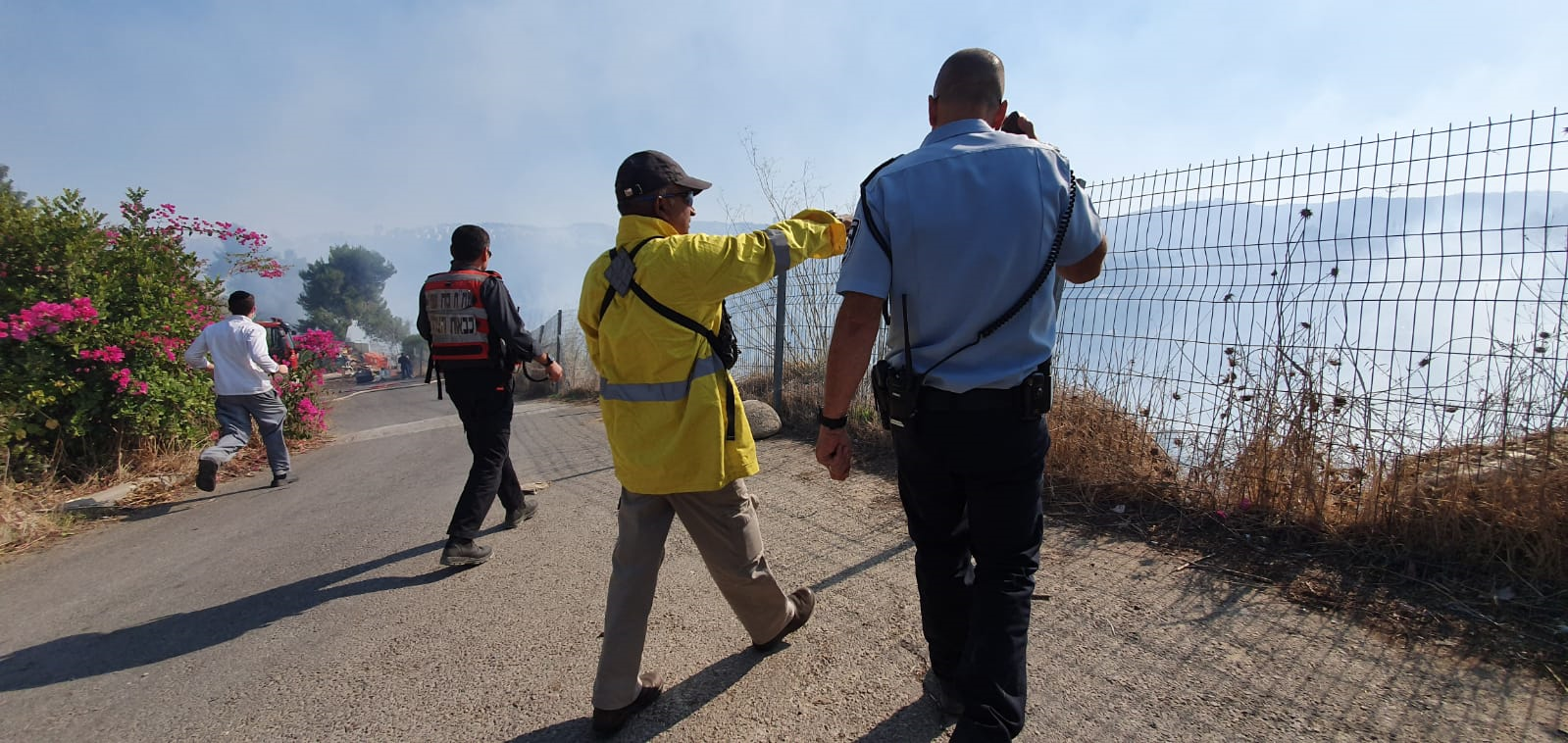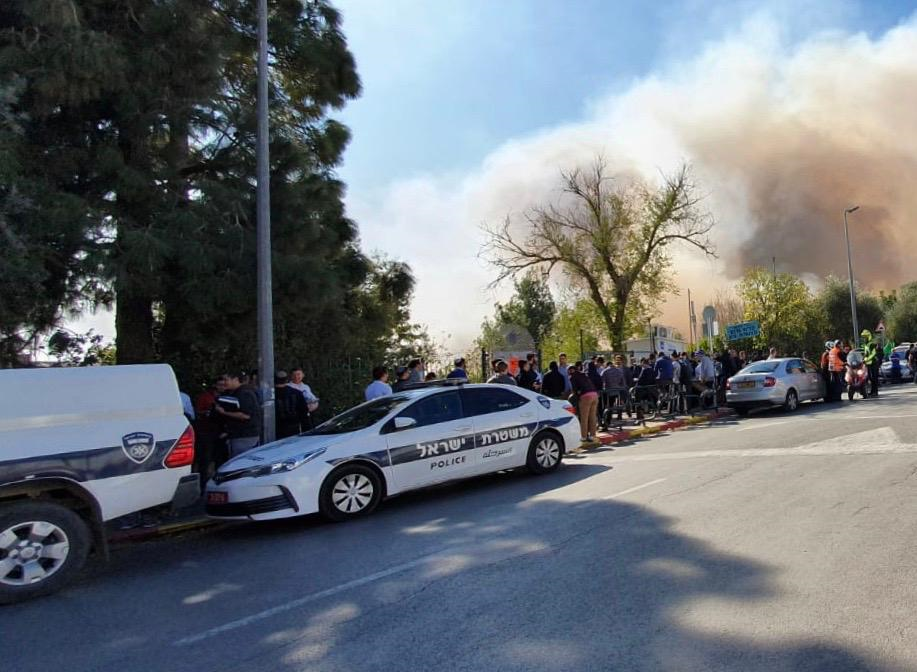 (YWN Israel Desk – Jerusalem/Photo Credit: קבוצת רוטרניק)