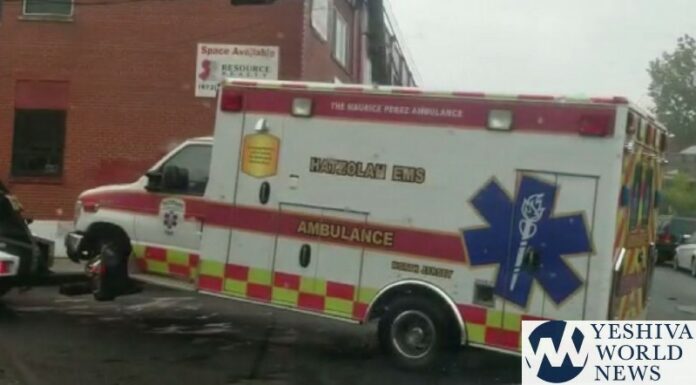 Videos have gone viral of what appears to be Hatzolah Ambulances in Passaic being towed, and a woman being arrested. Comments on social media expressing outrage are being directed towards the Passaic Police Department. But YWN has confirmed that these ambulances do not belong to Passaic Hatzolah.
The ambulances belong to an individual who has his own organization which does not operate in Passaic.
The videos were reportedly taken by, and made public by this individual himself.
*****SIGN UP NOW —- GET YOUR NEWS IN RECORD TIME***** Make sure you are one of the more than 22,000 that signed up to YWN WhatsApp Status to receive news in live time. Click this link – or send a message to 1-888-4-YW-NEWS (888-499-6397) – to see our status posts*****
(YWN World Headquarters – NYC)