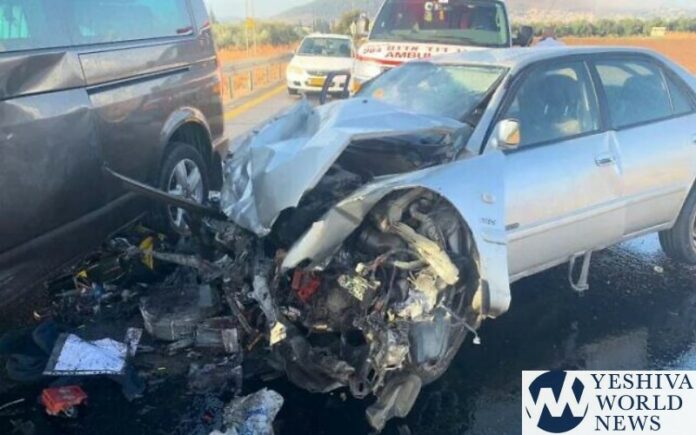 A 49-year-old mother of five was killed in another crash on Israeli highways on Monday morning, this time in northern Israel, in the lower Galil. The woman's name has not yet been identified to the public.
A head-on crash occurred between the woman's car, a commercial vehicle and another car on Highway 767, which runs from Kfar Tavor, a village at the foot of Har Tavor, and Shadmot Dvora, an Israeli moshav.
Two other people involved in the accident were lightly injured and were evacuated to Poriya Hospital in Tiveria.
A total of 315 people have been killed in car accidents in Israel since the beginning of 2019.
(YWN Israel Desk – Jerusalem)