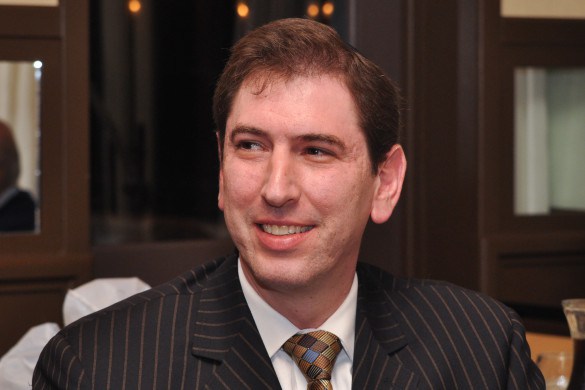 New York City Councilman Chaim Deutsch (D-Brooklyn) is preparing to introduce legislation to create an online portal system designed to ensure that City government exams, trainings, and public sessions are not inadvertently scheduled on religious holidays. The portal would serve to verify that suggested dates do not coincide with so-called "blackout days".
The move was prompted by a series of recent incidents, including an Economic Development Corporation training session that was originally scheduled for two dates, both of which fell on Jewish holidays in September. The training was mandatory for non-profit organizations, several of which have representatives that observe religious holidays. Deutsch intervened, and new dates were offered to accommodate those with religious observances.
Deutsch, who serves as the Chairman of the City Council's Jewish Caucus, is aiming for his bill to prevent these situations from arising in the first place. "Religious people in New York City should not be forced to play defense and jump through hoops to participate in the municipal system," he said.
He noted another recent occurrence, where a Citywide Administrative Services notice was posted for a civil service exam that is scheduled for another Jewish holiday – Rosh Hashanah. "Many of our neighbors are struggling to make ends meet. These folks have enough stress to deal with, and there's no reason to make it more difficult and complicated for them to obtain employment."
Deutsch also noted that New York City public schools were first closed for Rosh Hashanah in 1960, and that since a 1965 directive from then-Schools Chancellor Dr. Bernard Donovan, the Board of Education has adjusted school schedules to avert interference with the religious needs of observant students and personnel. "The fact that the Board of Ed successfully undertook those kinds of initiatives decades ago, in an era of paper documents and snail mail, demonstrates that there is no reason why the City can't show the same proactive sensitivity in our age of cyber technology and social media, when all it would take to avoid a scheduling conflict would be a click or two."
Just a few years ago, in 2015, the Board of Education also began closing schools for two major Muslim holidays, Eid al-Fitr and Eid al-Adha, a move that Deutsch said, "Indicates that the Board of Ed – and City agencies – can evolve to reflect the needs of New York City's changing population."
"Officials always boast about the great diversity of New York City," said Deutsch. "But we need to allow for that diversity to flourish, instead of disenfranchising many of those communities that make our city great. These accommodations and the diversity we are so proud of must go hand-in-hand. It's both discouraging and frustrating to realize that in the year 2018 there is no mechanism in place to ensure that religious observances don't result in exclusion from City events and opportunities."
(YWN World Headquarters – NYC)