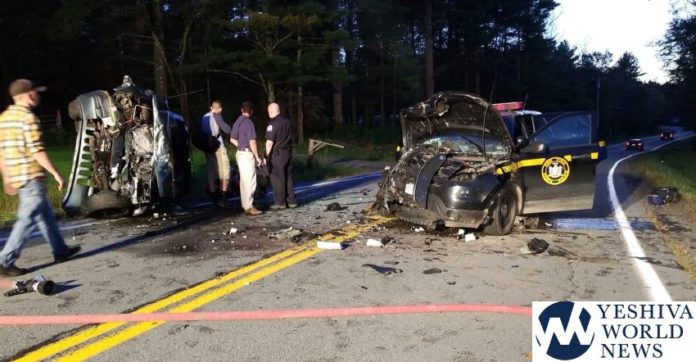 A New York State Trooper was injured in a head-on crash with a teenager driving while on drugs, in the Catskills on Monday evening.
NYS Police tell YWN the two car motor vehicle crash occurred on October 2, 2018 at approximately 6:30 p.m. on State Route 55 in the town of Bethel. Trooper Brandon Smith, of SP Roscoe, was traveling east on Rt 55 operating a 2013 Ford Explorer, when a 1994 Jeep Cherokee, being operated by 18-year-old Jesse VanEps of Eldred, NY was traveling in the opposite (west-bound) direction.
Trooper Smith observed the jeep drift off the north shoulder and ultimately cross into the east-bound lane that Trooper Smith was traveling in. Trooper Smith took evasive action but was unable to avoid the Jeep Cherokee. The head-on collision injured both drivers. Trooper Smith and VanEps were both transported to Catskill Regional Medical Center and treated for non life threatening injuries.
VanEps was charged with Driving While Ability Impaired by drugs (DWAI Drugs) and released on an appearance ticket returnable to the Town of Bethel Court on October 9, 2018 at 5 p.m.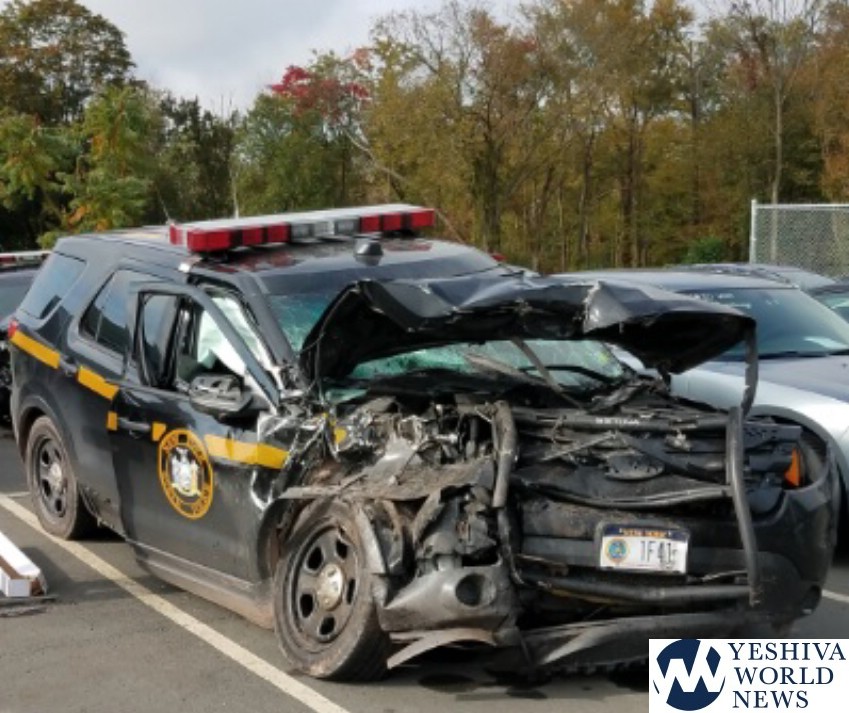 (YWN World Headquarters – NYC)