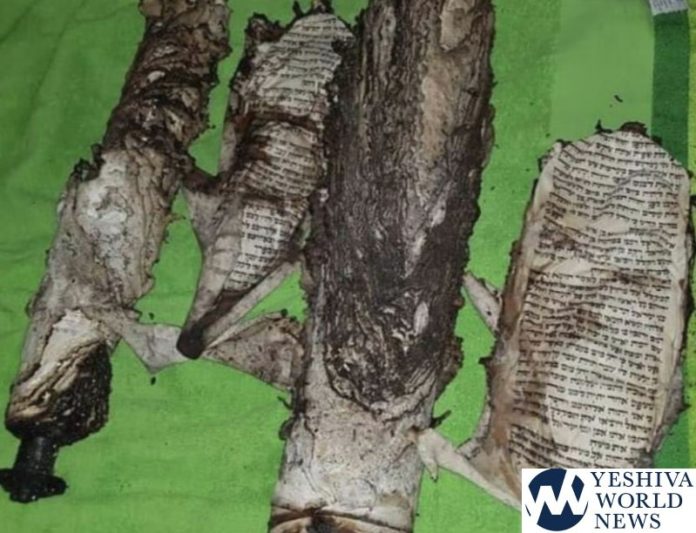 (VIDEOS & PHOTOS IN EXTENDED ARTICLE)
A massive fire ripped through Beit Midrash Morasha (Arthur's Road) in Sea Point, Cape Town, South Africa on Tuesday night.
Unfortunately, it appears there were as many as seven Sifei Torah that were destroyed in the blaze.
An eyewitness said: "Tears streaming down the faces of witnesses as they formed a human chain to try and save religious books from the burning shul. 7 Torahs destroyed. Later the shul Rabbi recited Kaddish".
The damage is reported as severe. There were no injuries, and foul play is not suspected.
Sources told YWN that a Chanukah Menorah may have been the cause of the blaze.
Wintness singing "Mizmor L'Dovid" as the extent of the fire's damage becomes clear:
The SAJBD (Cape Council) published a statement and thanked the City of Cape Town Fire and Rescue Services "for their bravery as they battle this blaze. We know that every effort is being made to save any holy books and religious articles."
The SAJBD added. "Please join us in Sea Point for the 6:30 am Shacharit Minyan, outside the beloved "Arthurs Rd Shul". Let's stand together as a community. May the light of Chanukah illuminate this terrible darkness. Rael Kaimowitz & Stuart Diamond – Chairman Director"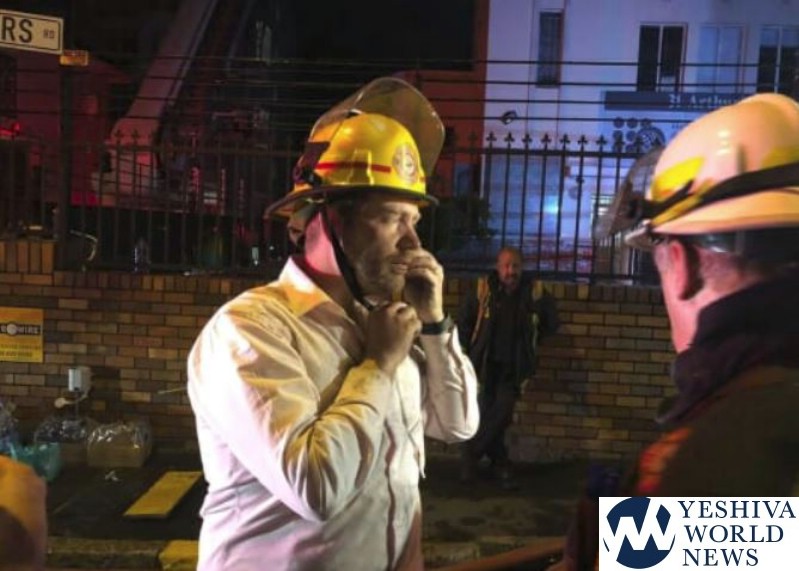 The Shul released the following short message: 
Dear community, you may have heard the terrible news of the fire in the shul tonight. Everyone is okay and although the damage is substantial whatever is lost can be rebuilt. At this point we need prayers and Mitzvot, but there will be a great deal needed in the days and months ahead. We will update you on the way forward as we have a clearer idea of the path to be charted.
Rabbi Sam Thurgood
Theo Lane, spokesperson for the City of Cape Town Fire and Rescue services, said: "Just before 23:00 [on Tuesday] Fire and Rescue responded to a synagogue that was alight in Arthur's Road, Sea Point. Twenty-two firefighters, four fire engines, one aerial appliance and a rescue vehicle responded to the incident. No injuries were reported. The cause of the fire at this stage is undetermined."
"Tears streaming down the faces of witnesses as they formed a human chain to try and save religious books from the burning shul. 7 Torahs destroyed. Later the shul Rabbi recited Kaddish" Eyewiteness to last night's horrific #MorashaShul fire.

— Howard Feldman (@HowardFeldman) December 5, 2018
Davening Shachris outside Beit Midrash Morasha the morning after the blaze:
Message from South Africa's Chief Rabbi Warren Goldstein regarding the horrific fire:
Rabbi Thurgood delivering a Shiur on Hilchos Chanukah in the days before the blaze: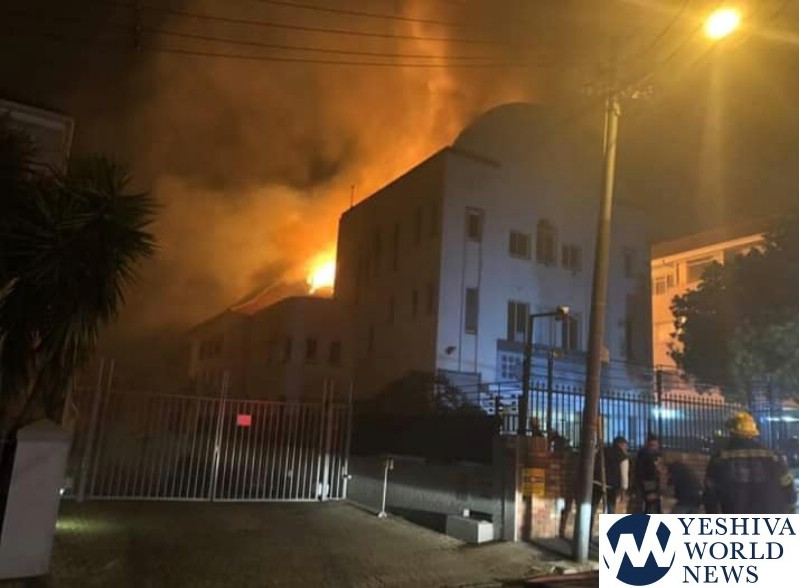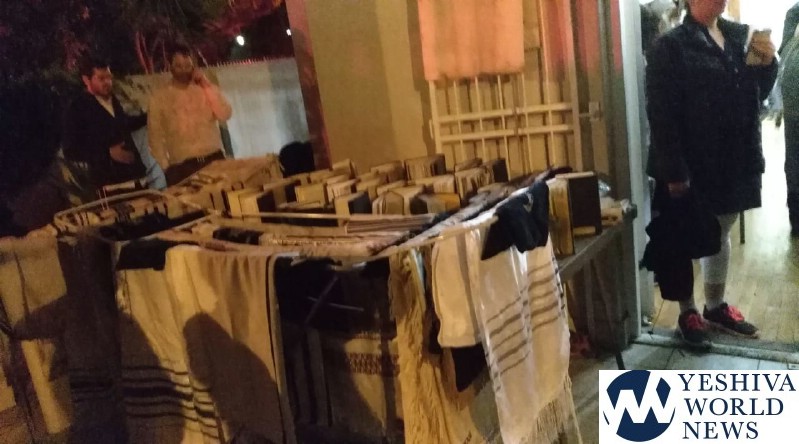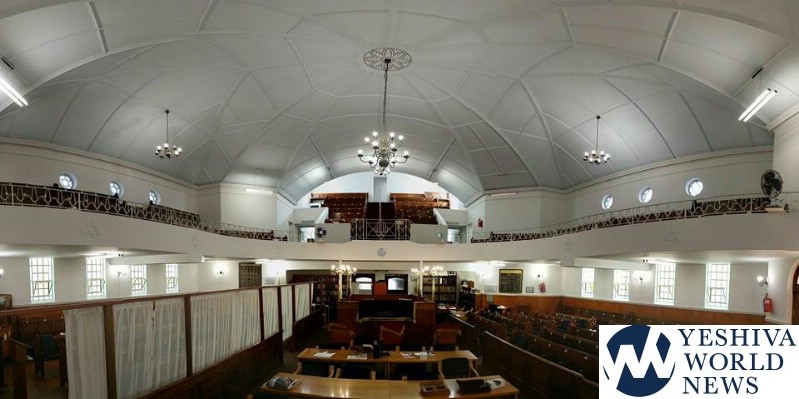 (YWN World headquarters – NYC)