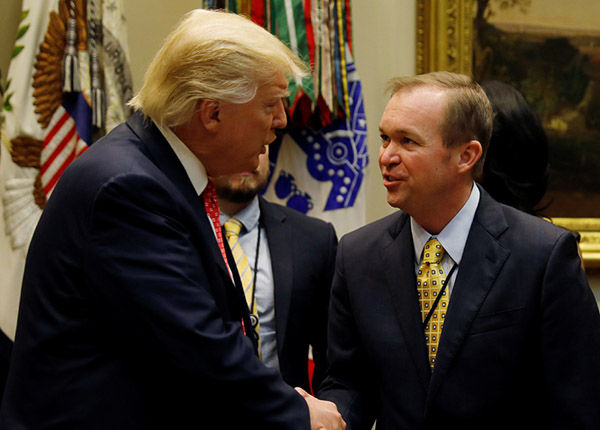 The new White House Chief of Staff, Mick Mulvaney, previously called his boss "a terrible human being".
A video shows Mick Mulvaney making the disparaging remark in a debate shortly before the 2016 presidential election.
"Yes, I am supporting Donald Trump, but I'm doing so despite the fact that I think he's a terrible human being," Mr Mulvaney says.
He describes Mr Trump's then opponent, Hillary Clinton, as "just as bad".
Mr Mulvaney, 51, is a former Republican Congressman and the video, which was obtained by the Daily Beast, was taken during a debate with Democratic challenger Fran Person in York, South Carolina.
(YWN World Headquarters – NYC)