A winter storm will bring a mix of rain and snow to the tri-state area Saturday evening – with mostly rain expected in the city, but significant snow and ice likely to the north and west.
Winter storm warnings remain in effect for parts of northern New Jersey, upstate New York and Connecticut. A flash flood watch was issued New York City, parts of New Jersey and Long Island.
There may be some snow as the storm begins in the immediate New York City area, but the precipitation will change to rain as temperatures moderate. Less than an inch of snow is expected.
There could be some icing in the metro area and northeast New Jersey before the full changeover to rain.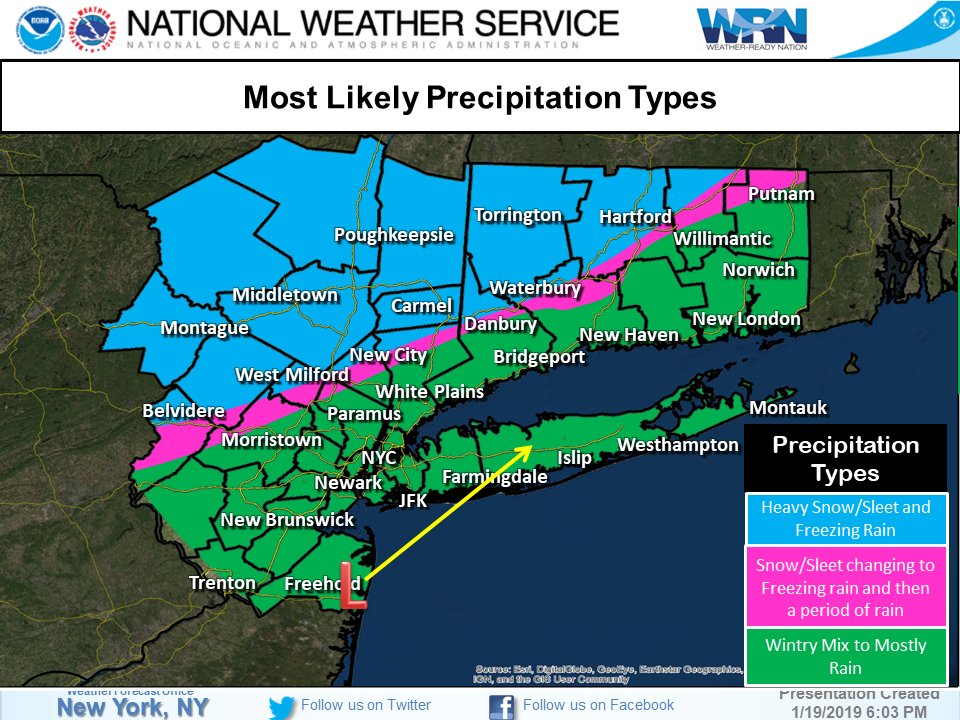 The storm prompted a state of emergency in New Jersey, a tractor-trailer and bus ban on the New York State Thruway and the deployment of hundreds of salt spreaders and snow plows in New York City. But for much of the region, the biggest risk will be ice — especially as temperatures plummet immediately after the storm passes.
Central New Jersey, Rockland, Westchester and Fairfield counties could see around 3 to 5 inches of snow and ice, Storm Team 4 says. Northern New Jersey, the Hudson Valley and western Connecticut, meanwhile, are expected to see anywhere from 5 to 8 inches.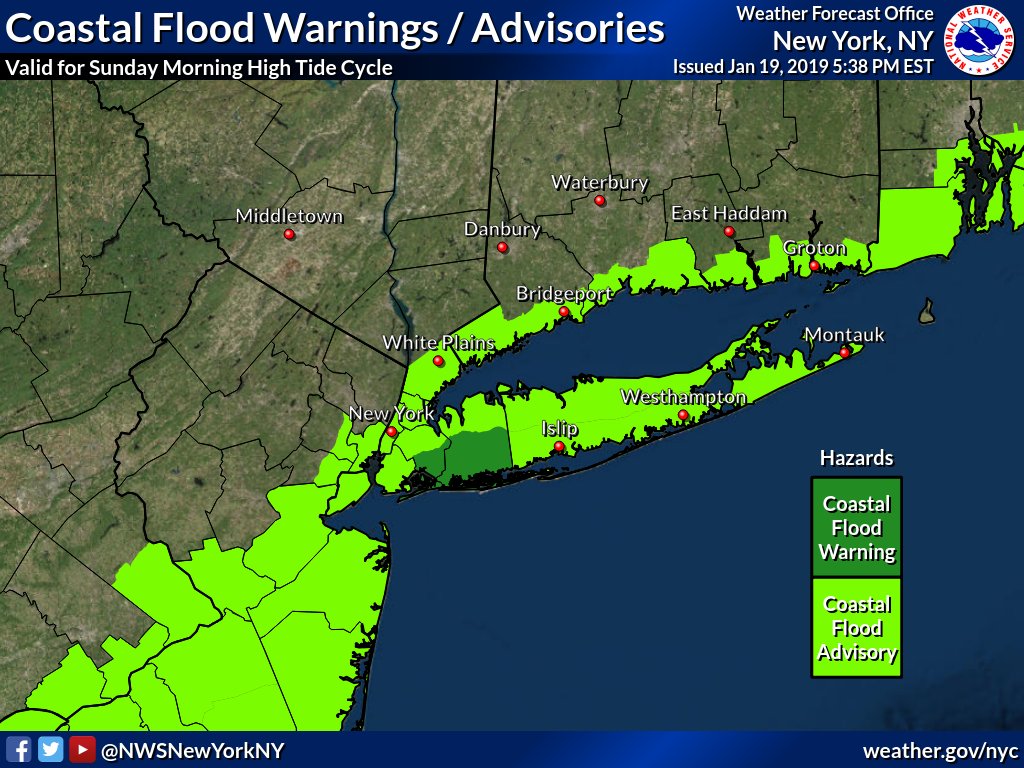 More than a foot of snow and ice is possible further north, in the Poconos and the Catskills.
Significant ice could become a concern in places like northern Westchester, Rockland, Passaic, southern Orange and Sussex, and most of Putnam and Fairfield counties.
Minor flooding could occur in Monmouth and Ocean counties, as well as the Hamptons.
Monday will be blustery and dangerously cold with intervals of clouds and sun, along with the chance of flurries and a snow shower. Highs will only be in the teens, but it'll feel even colder with the wind.
Based on our latest forecast update, here are where Winter Weather Advisories and Winter Storm Warning remain in effect. pic.twitter.com/QY4RbZ75wV

— NWS New York NY (@NWSNewYorkNY) January 19, 2019
(YWN World Headquarters – NYC)