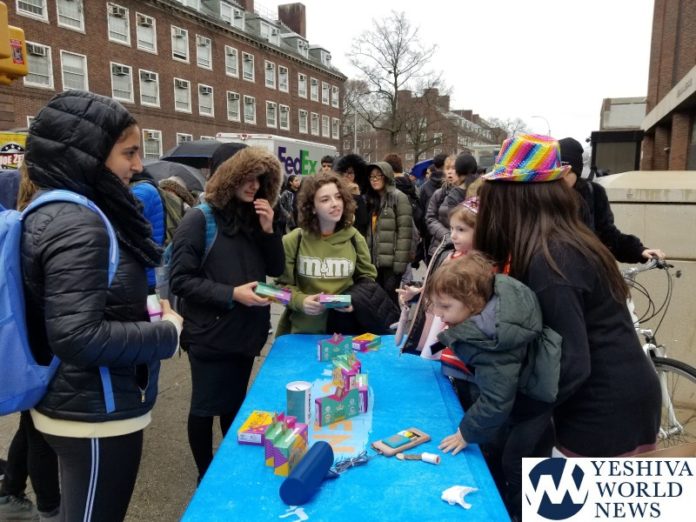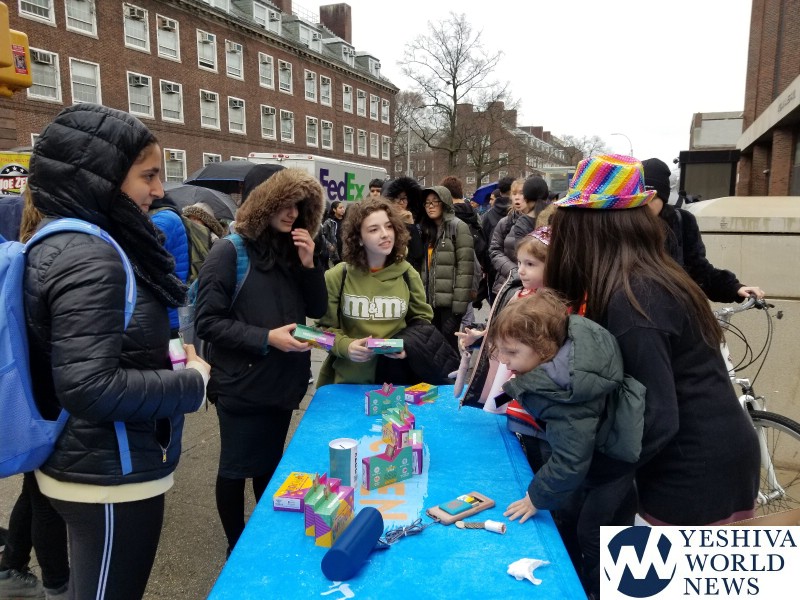 Despite the rain pouring over Brooklyn all day Thursday, Chabad Central Brooklyn still managed to complete its annual deliveries of Mishloach Monos to many Jewish families who probably would otherwise not have celebrated Purim.
Every year, Chabad Central Brooklyn, organizes a mass delivery of Mishloach Monos to Jewish residents of the Ditmas Park and Kensington neighborhoods at their homes and offices to spread pure Purim joy, and encouraging them to fulfill the Mitzvos of Purim.
Watching a team of volunteers made up of teens, young adults, and families working tirelessly in the rain to deliver what amounted to over 1000 baskets, it was clear that the spirit of the Yom Tov was certainly captured. Channel 12 news was there to report on this as well. Video attached.
Delivering Mishloach Monos brought the Purim celebration to the community, but CCB also hosted two Purim parties that brought the community together. On Wednesday night, in addition to the traditional reading of Megillat Esther, adults in the community gathered together for an entertaining night of sushi, masquerades, and an interactive game show that quizzed attendees with Purim trivia. The following night on Thursday was a party for children and families that included a costume contest, a magician, and lots of traditional food.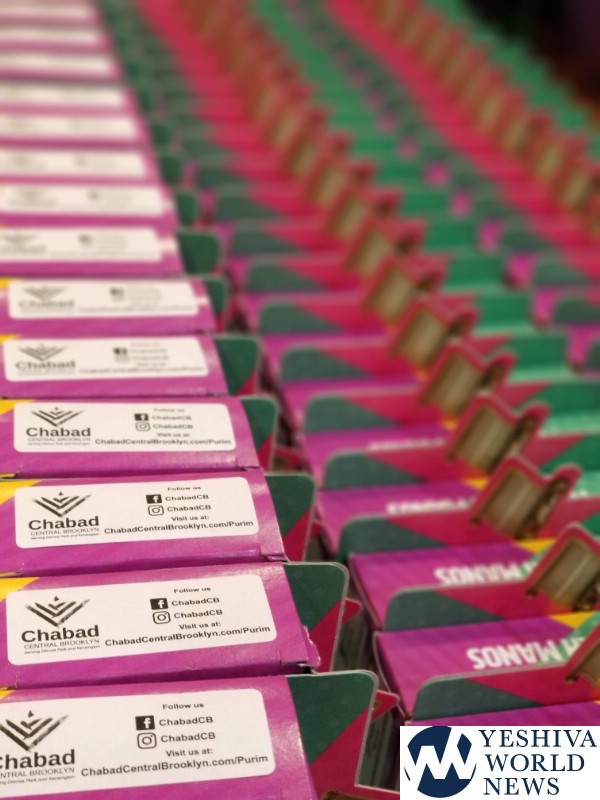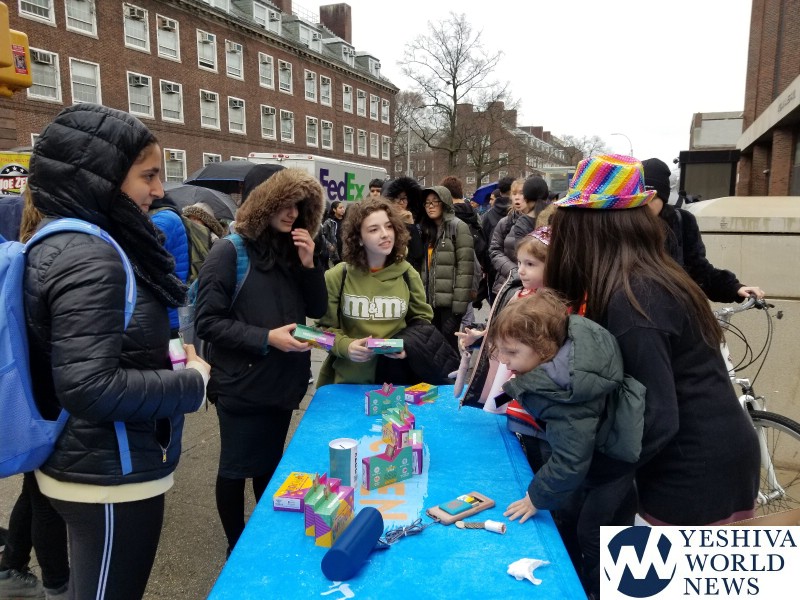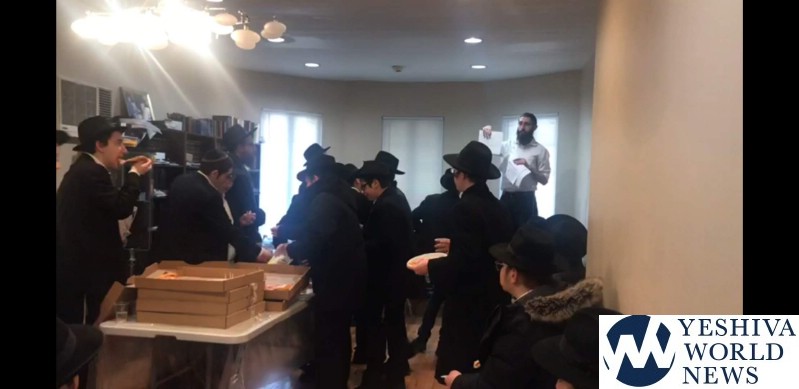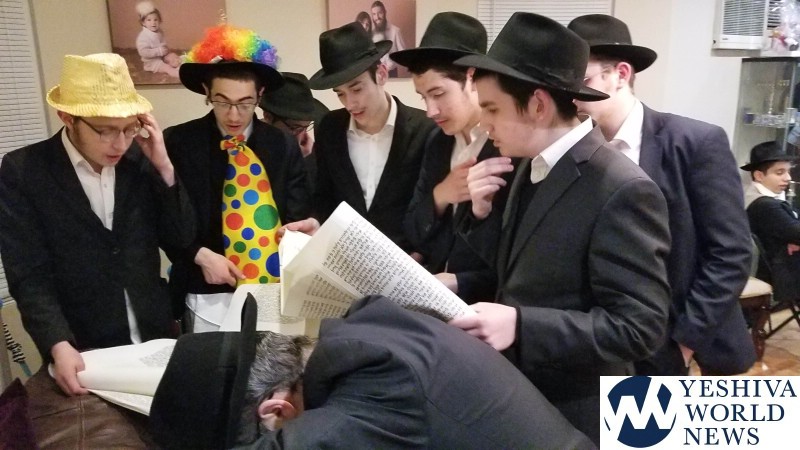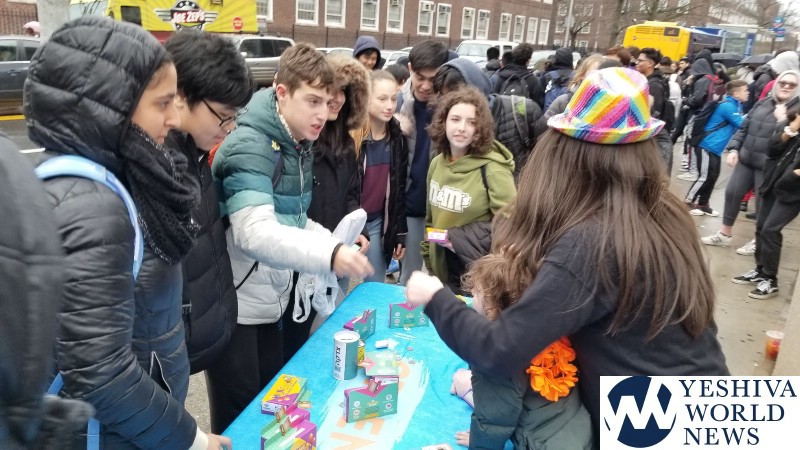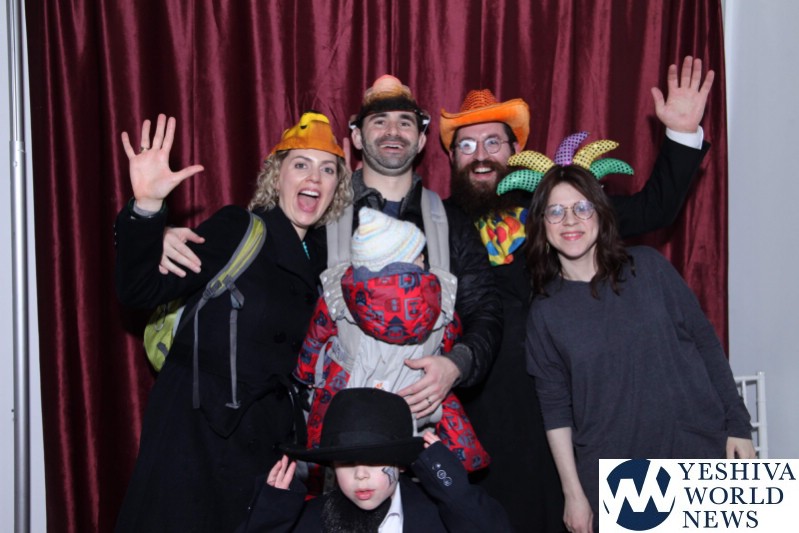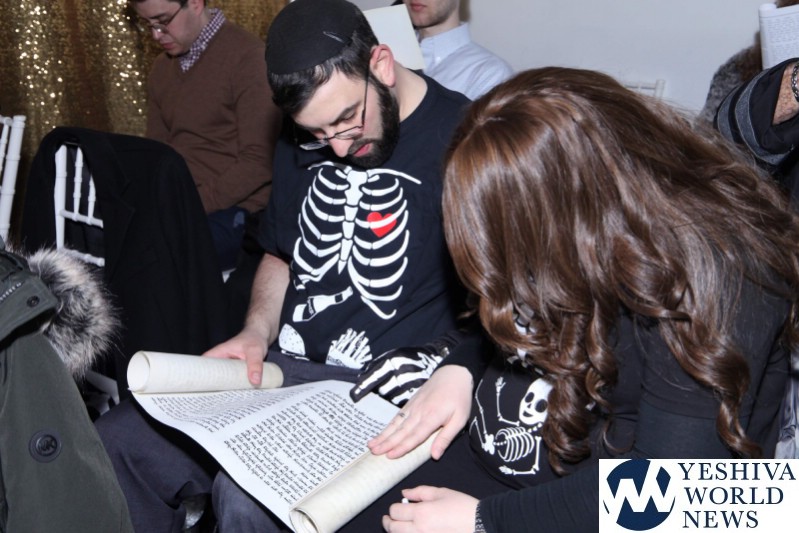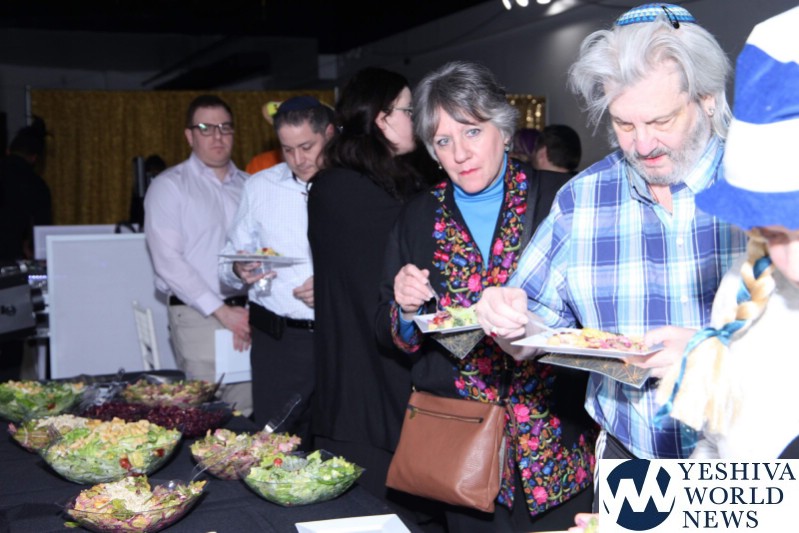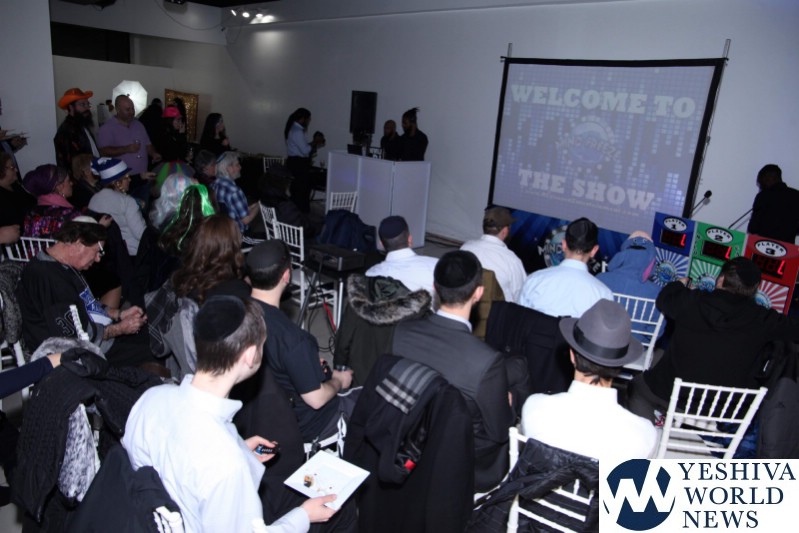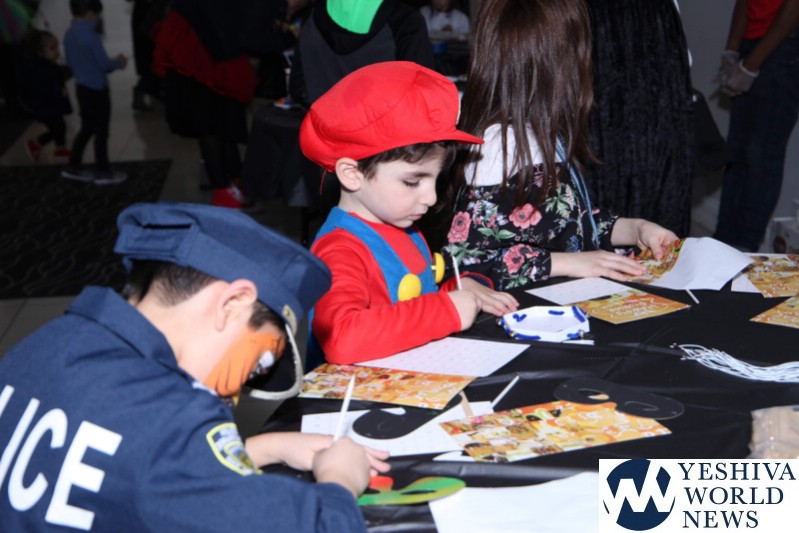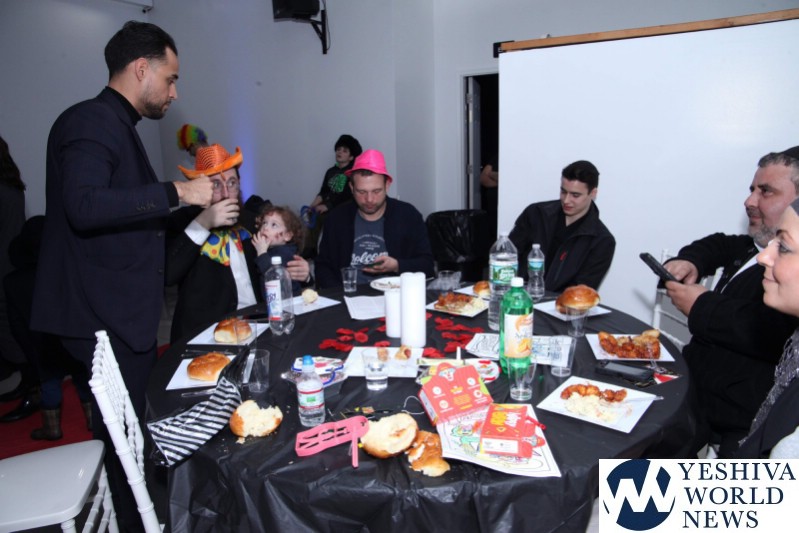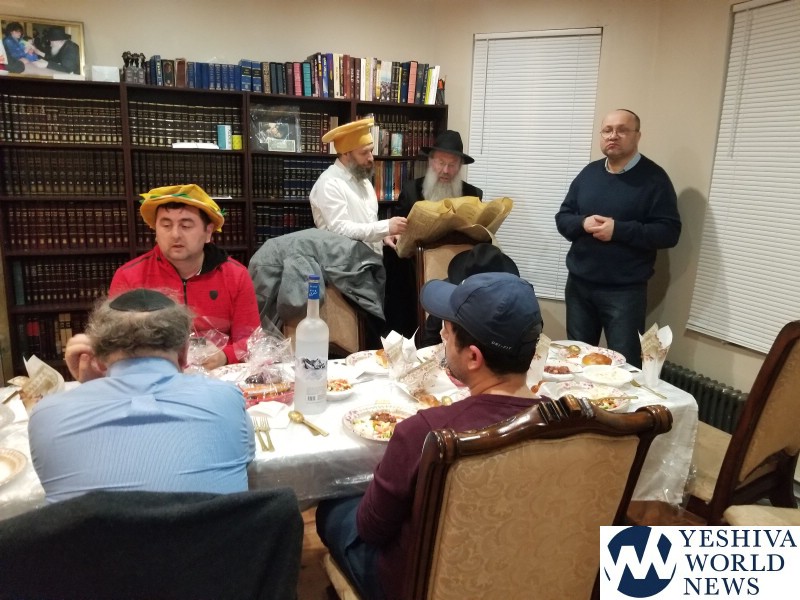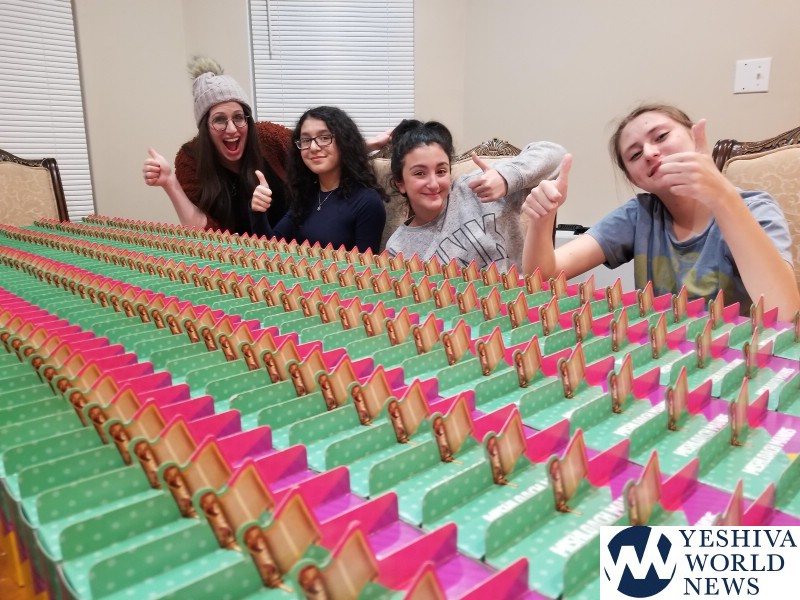 (YWN World Headquarters – NYC)