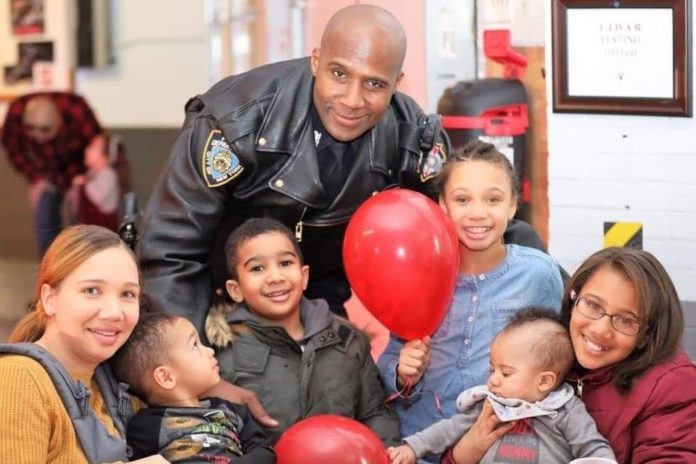 An off-duty police officer was killed in a motorcycle crash in Queens.
It happened on the westbound Belt Parkway near the Queens-Nassau border at about 5:30 a.m. Thursday.
Authorities say 42-year-old Marc St. Arromand was riding to work when he went down on his 2011 Yamaha motorcycle near Merrick Boulevard. He then collided with a metal guard rail and was struck by a vehicle.
The driver of the vehicle remained at the scene. No other injuries were reported.
The officer was a member of the department's highway patrol unit in Brooklyn.
It is with deep sorrow we announce the passing of @NYPDHighway Unit #2 Police Officer Marc St. Arromand. Our prayers are with his family & loved ones. You will be greatly missed. Rest In Peace. #NYPD pic.twitter.com/soIn9AqJ2q

— NYPD Highway (@NYPDHighway) April 11, 2019
Mayor Bill de Blasio offered his condolences to the officer's family, calling his death a "very painful day for all of us".
Unfortunately, a lone member of the Jewish community posted a disgusting joke about the officer on Instagram, which caused a tremendous Chillul Hashem and outrage in the NYPD towards the Jewish Community. This hateful disgusting message – quoting the name of the Holy Reb Shayele Kerestirer no less – was widely shared on hundreds of law enforcement social media accounts, portraying the Jewish community as heartless people, when in fact, we are nothing of the sort.
Noticing this, YWN immediately joined with leading Jewish community activists to show our support for members of law enforcement, and to show our appreciation towards this officer as well as the members of law enforcement.
This officer helped the Jewish community on numerous occasions, as recently as last week when he helped provide an escort to the vehicle carrying the Skulener Rebbe ZATZAL to his burial.
Within hours, dozens of people from the Orthodox Jewish community joined together in a Kiddush Hashem,  pushing back against a viral Chillul Hashem and raising more than $10,000 for the grieving family.
(YWN World Headquarters – NYC)