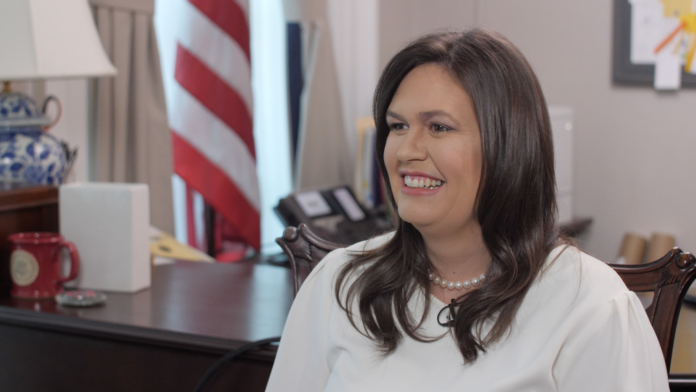 White House press secretary Sarah Huckabee Sanders will leave the job at the end of the month, President Donald Trump said Thursday.
In a pair of tweets, the president said Sanders will return to her home state of Arkansas. He thanked her for a "job well done."
"I hope she decides to run for Governor of Arkansas – she would be fantastic!" Trump tweeted.
….She is a very special person with extraordinary talents, who has done an incredible job! I hope she decides to run for Governor of Arkansas – she would be fantastic. Sarah, thank you for a job well done!

— Donald J. Trump (@realDonaldTrump) June 13, 2019
Well, @realDonaldTrump is losing @PressSec who is a great one and I say that with as much objectivity as Fake News CNN has toward @POTUS https://t.co/Gxnrwc43pP

— Gov. Mike Huckabee (@GovMikeHuckabee) June 13, 2019
(AP)