Two overturned vehicles in Lakewood in under two hours left multiple people injured on Motzei Shabbos.
The first accident was just after Shabbos on Forest Avenue and 4th Street. Hatzolah treated one person for minor injuries.
The second overturned vehicle was on Route 70 near Vermont.
At least two victims were entrapped in the vehicle and needed to be extricated. Lakewood Hatzolah transported around 4 victims to local hospitals, all in stable condition.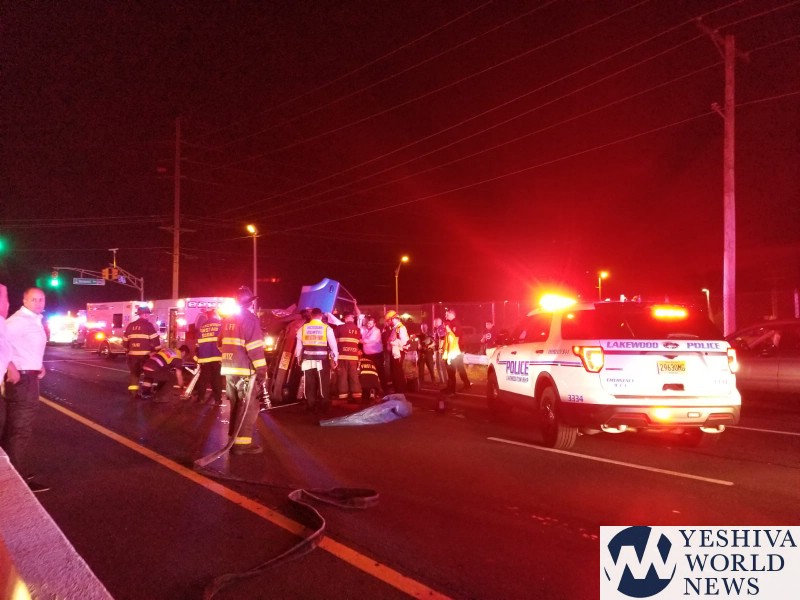 (YWN World Headquarters – NYC)