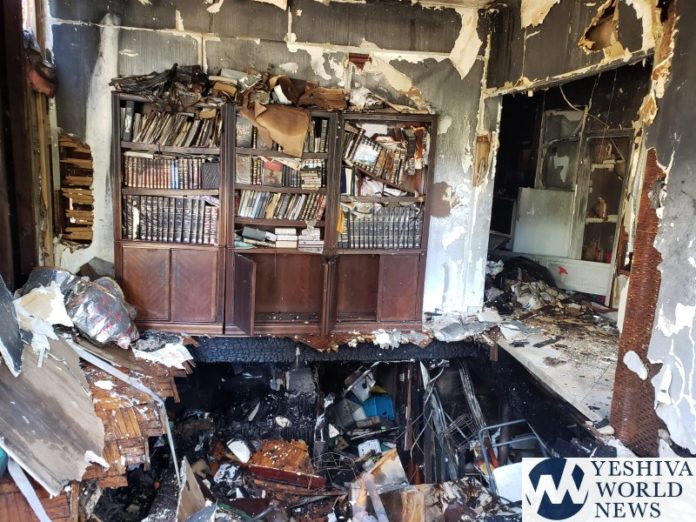 The home was an inferno in seconds. By the time the FDNy arrived at the scene at Thursday's arson fire in Flatbush, one home was fully engulfed in flames.
We now know that an accelerant was used, as the NYPD and Fire Marshals made an arrest on Saturday night of Matthew Karelefsky, of McKeesport, Pa.
Miraculously, despite the entire home being destroyed, one area was saved – an entire wall of Seforim. See the attached video and photos provided to YWN courtesy of Zion Shmuel of S & S Demolition. Notice the entire beam that is supporting the wall is burned to a crisp, yet the entire bookace holding the weight of all the Seforim miraculously did not collapse and survived the blaze.
Karelefsky was been charged with two counts of attempted murder.
As YWN reported, a dozen people were injured – including a 6 week old infant – when a massive fire ripped through three homes early Thursday morning in Brooklyn. Thankfully, there were no life threatening.
YWN was first to report that the four-alarm blaze was being investigated as arson.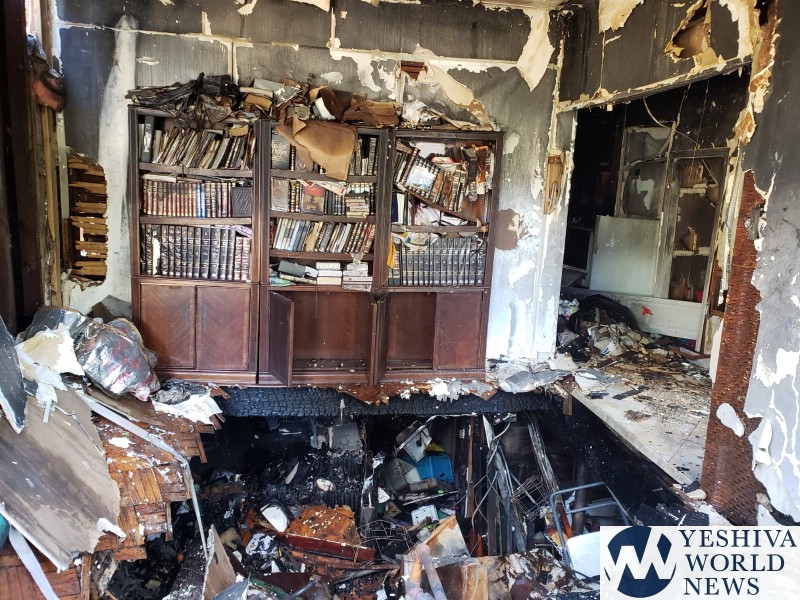 The fire broke out around 4:00AM at 1488 East 17 Street near Avenue N in Midwood. Flames quickly spread from one house to two neighboring homes.
The blaze left three homes totally destroyed, and a few families left with nothing.
[FUND ESTABLISHED TO HELP THE SIX FAMILIES THAT LOST EVERYTHING]
(YWN World Headquarters – NYC)