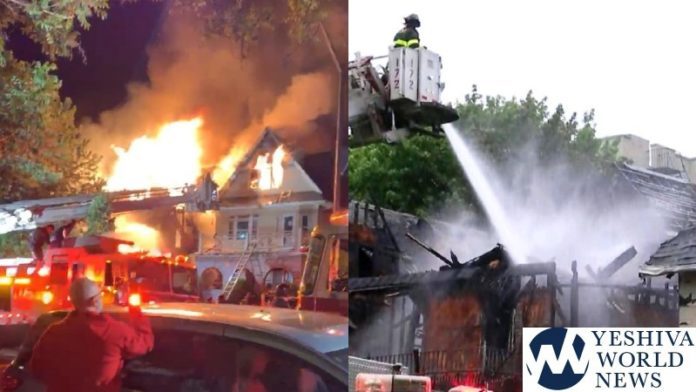 The NYPD along with the FDNY Fire marshals made an arrest on Saturday night in the arson fire in Flatbush.
Sources confirmed to YWN that Matthew Karlefsky was taken into custody.
As YWN reported, more than a dozen people were injured – including a 6 week old infant – when a massive fire ripped through three homes early Thursday morning in Brooklyn. Thankfully, there were no life threatening.
YWN was first to report that the four-alarm blaze was being investigated as arson.
The fire broke out around 4:00AM at 1488 East 17 Street near Avenue N in Midwood. Flames quickly spread from one house to two neighboring homes.
The blaze left three homes totally destroyed, and a few families left with nothing.
ADDITIONAL DETAILS WILL BE PUBLISHED WHEN THEY BECOME AVAILABLE TO YWN
[FUND ESTABLISHED TO HELP THE SIX FAMILIES THAT LOST EVERYTHING]
(YWN World Headquarters – NYC)