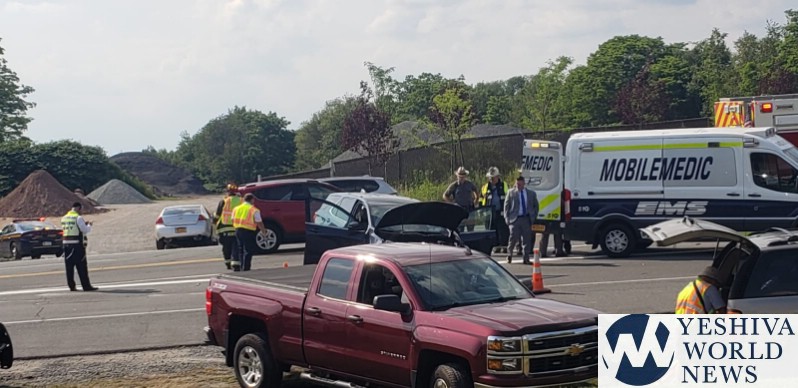 A NY State Trooper collided with a civilian vehicle in Monticello, Tuesday afternoon.
It happened just before 5:00PM, off Route 17 at Exit 104 (near the 17B).
MobileMedics and Catskills Hatzalah treated one victim on the scene, and was transported to the hospital by MobileMedics. The injuries were non-life-threatening.
Monticello Police and Monticello Fire Department were on the scene as well.
The cause of the crash is under investigation.
Expect traffic in the area, as the DOT has been requested to shut down the roadway for the investigation.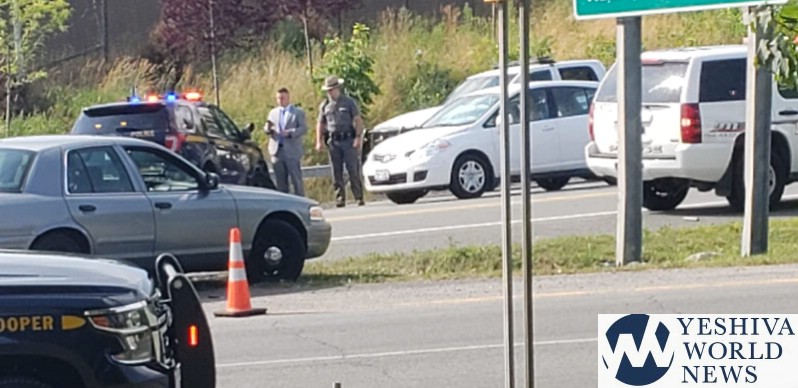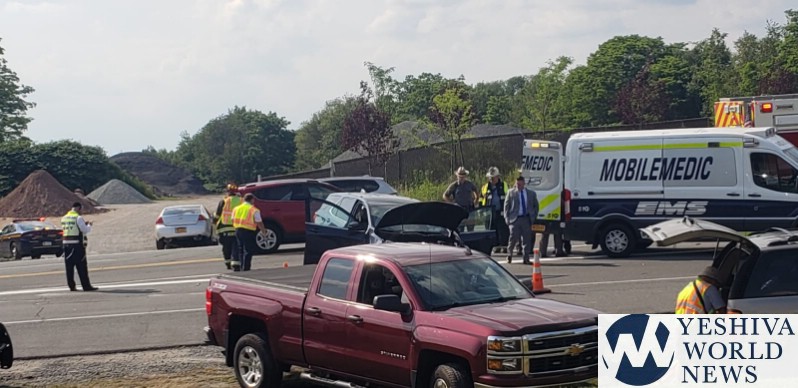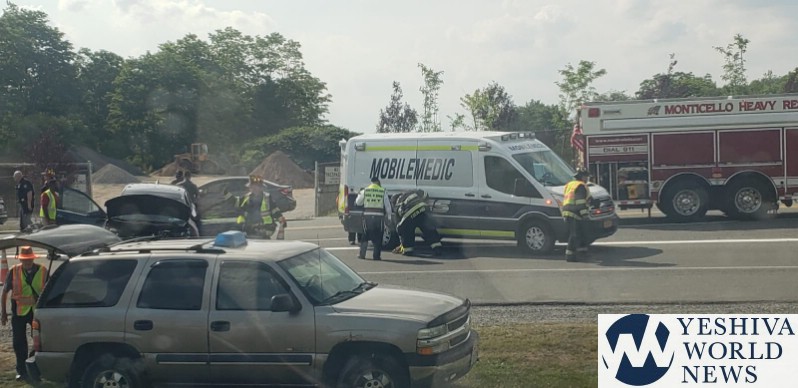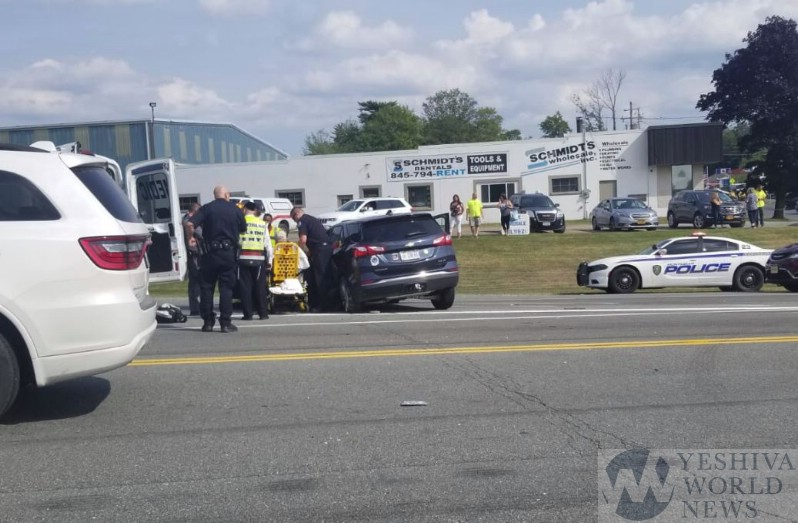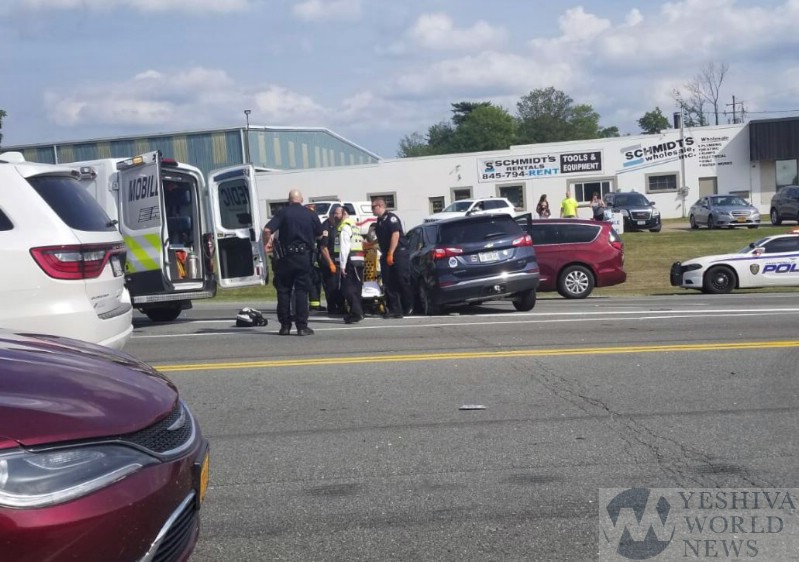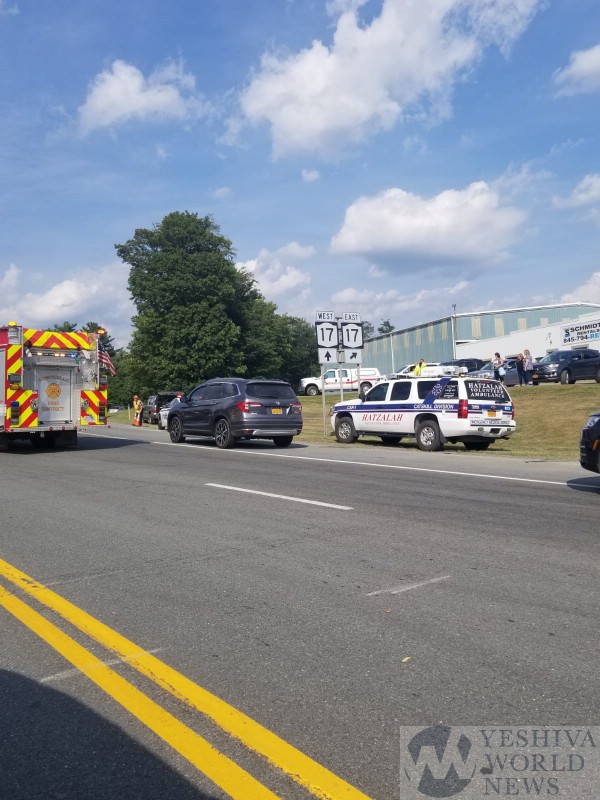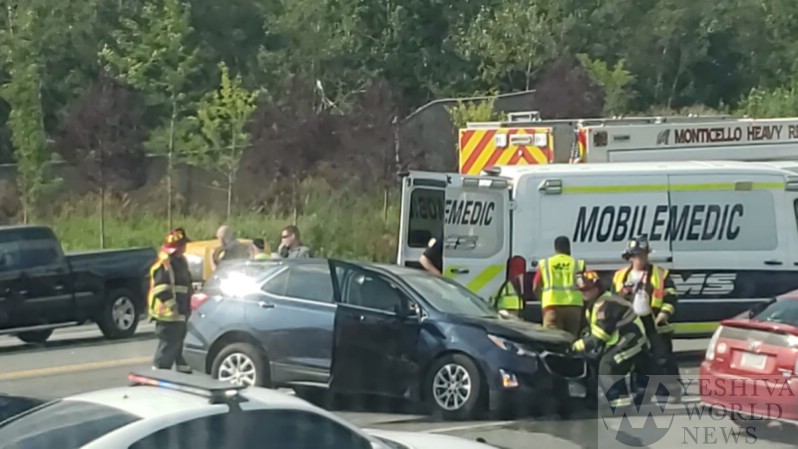 (YWN World headquarters – NYC)