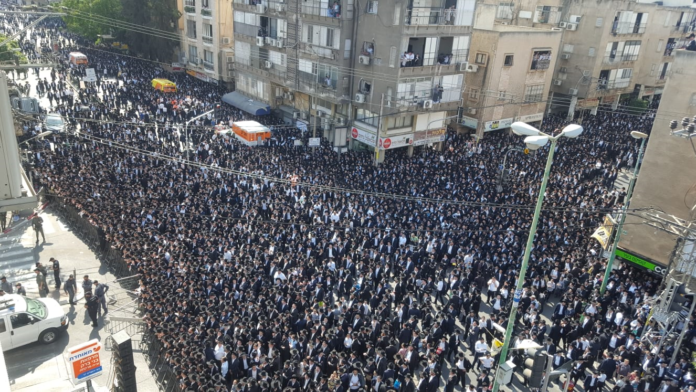 Tens of thousands are attending the levaya of HaGaon HaRav Shmaryahu Yosef Nissim Karelitz ZT"L, which is now underway in Bnei Brak. The Gadol was 93 at the time of petira.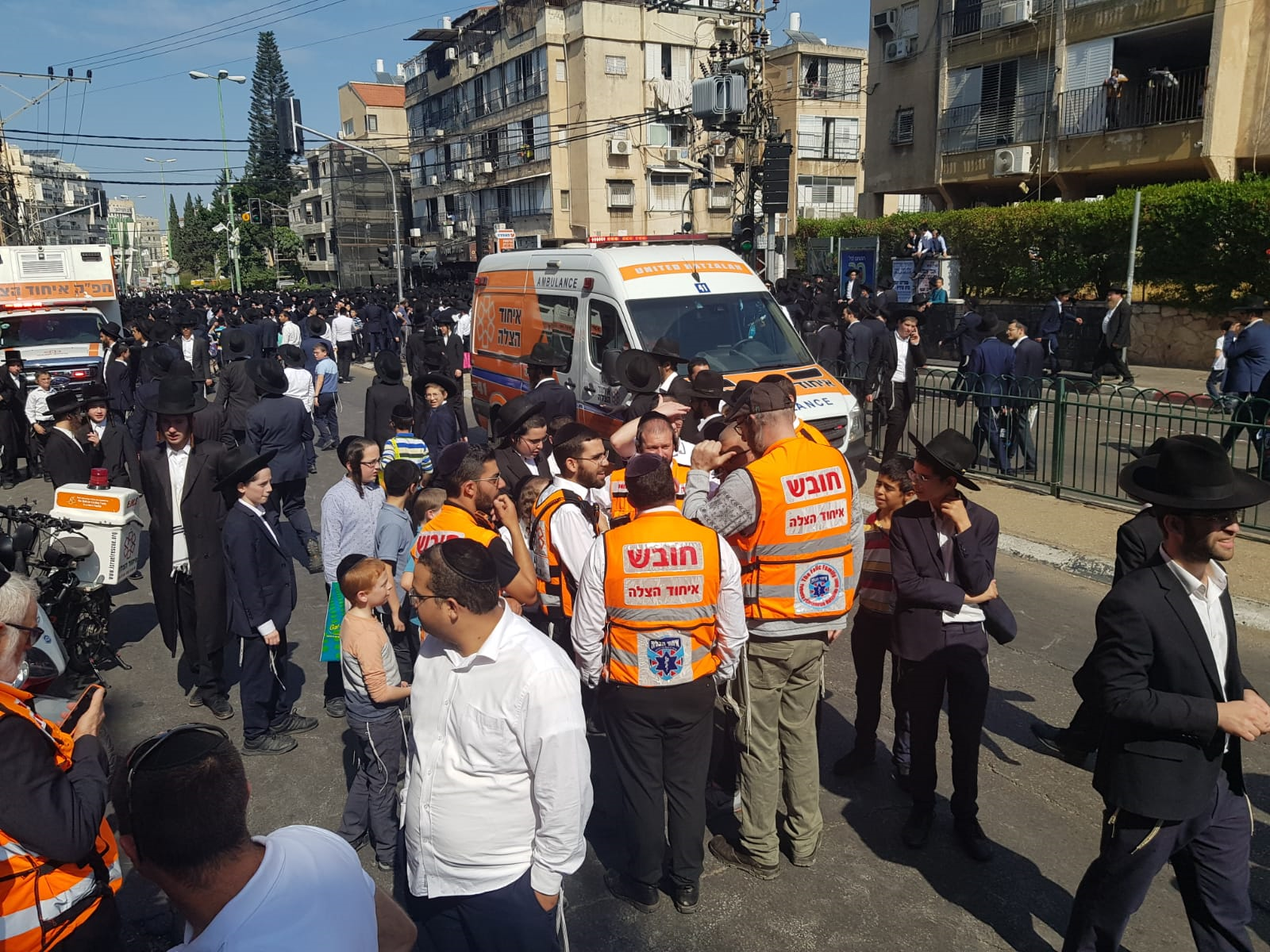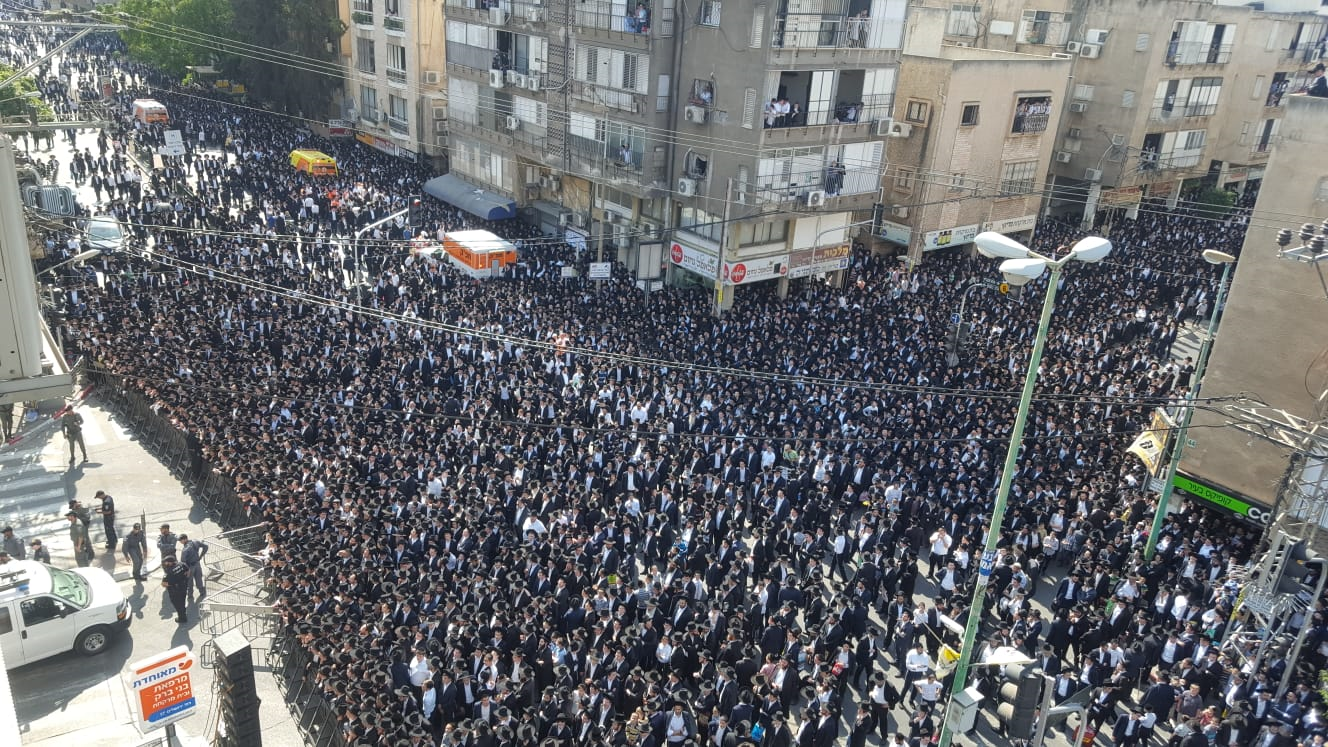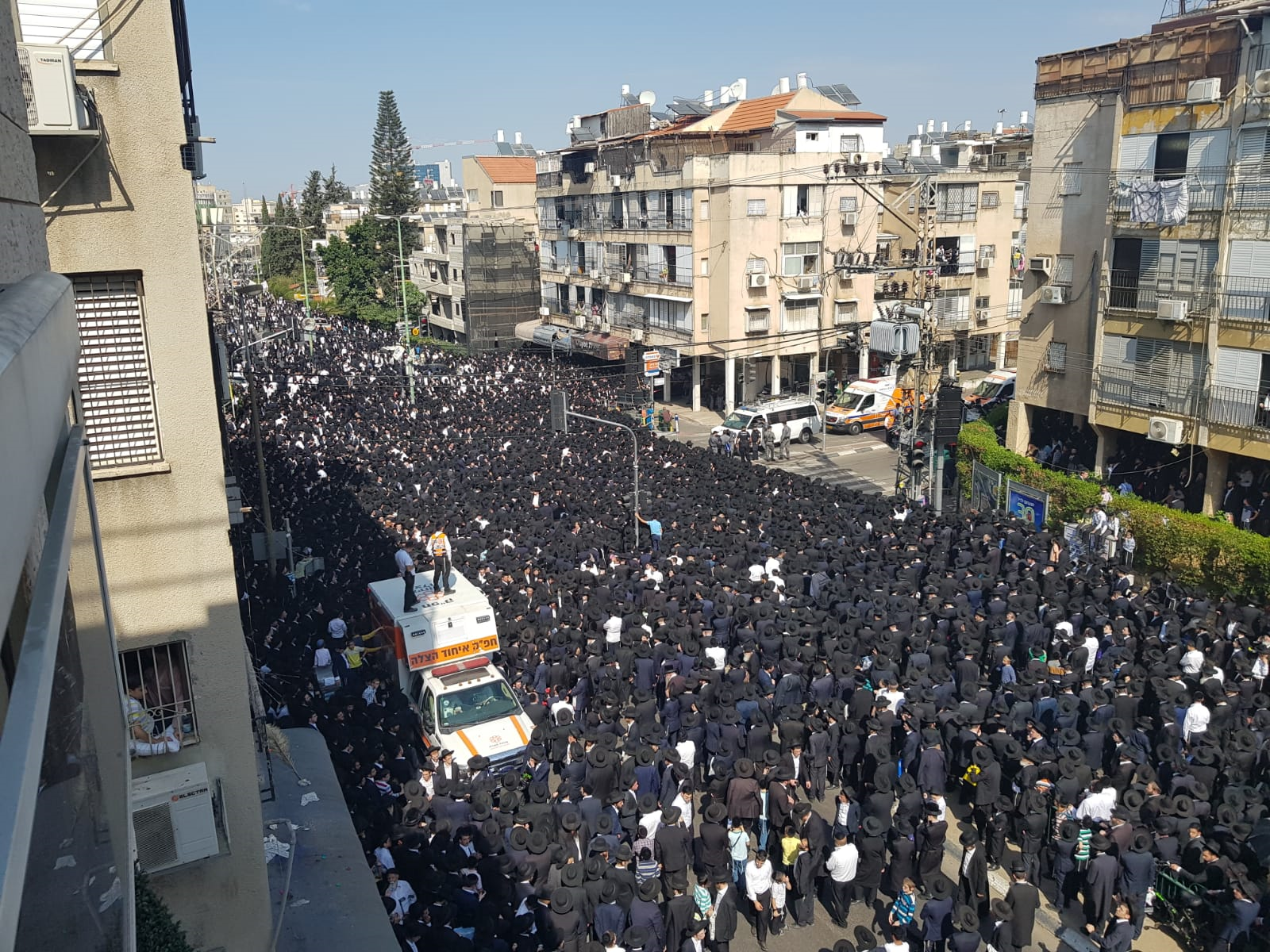 אלפים משתתפים בהלווייתו של הרב ניסים קרליץ בבני ברק@AkivaWeisz pic.twitter.com/shM17qkzxy

— כאן חדשות (@kann_news) October 22, 2019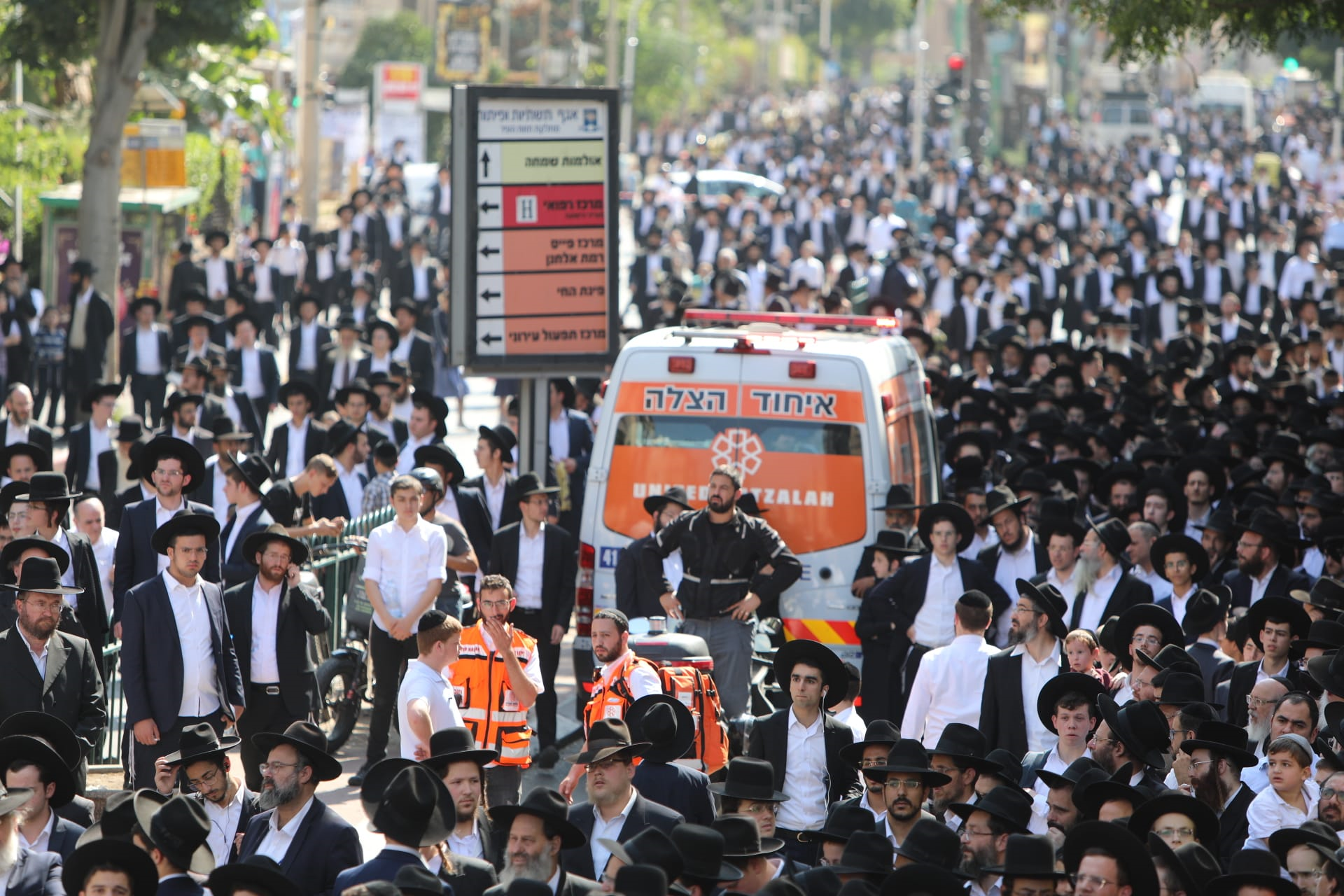 (YWN Israel Desk – Jerusalem/Photo + Video Credit: Gavriel Yerushavsky United Hatzalah)
Earlier reports of the petira of the Gadol follow:
Among the maspidim will be HaGaon Rav Gerson Edelstein, HaGaon Rav Baruch Dov Povarsky, HaGaon Rav Dov Landau and his son, HaGaon Rav Yeshayahu Karelitz. The rav will be interred in the Ponevezh Cemetery next to his wife A"H.
Israel Police is preparing for the expected large levaya, which will bring tens of thousands of persons from around the country. Police report that street closures will begin at 11:00AM, including:
• Hashomer Street between Jabotinsky and Ezra Streets
• Rabbi Akiva Street between Hashomer and Yerushalayim
• Chazon Ish Street between Rabbi Akiva to Yerushalayim Blvd. in Ramat Gan
Gedolei Yisrael have instructed all talmidim and avreichim to participate in the levaya, especially since it is still bein hazmanim.
The rav was President of the Bnei Brak Beis Din, Rosh Kollel Chazon Ish and a member of the Degel Hatorah Moetzas Gedolei Torah. The rav was niftar on motzei Simchas Torah in Bnei Brak's Mayanei HaYeshua Hospital.
His Life
HaGaon HaRav Shmaryahu Yosef Nissim Karelitz ZT"L, was born on 8 Av 5686 in Kosova, Belarus, to HaGaon HaRav Nachum Meir and Batya Karelitz, sister of the Chazon Ish ZT"L.
He moved to Eretz Yisrael with his parents in 5696 and he learned in Yeshivas Tiferes Tzion, with one of his rabbonim being HaGaon Rav Michal Yehuda Lefkowitz ZT"L. He continued his limud in Yeshivas Ponevezh.
He married Leah, daughter of Rav Tzvi Kupshitz of Jerusalem, great granddaughter of HaGaon HaRav Chaim Zonnenfeld ZT"L. in the 1950s, he was a Ram in Yeshivas Vishnitz in Bnei Brak. In 5719, with the petira of his father, he was appointed as Rosh Kollel Chazon Ish and Rav of Beit Knesset Heiligman, one of the first shuls in Bnei Brak. In 5728, he established the Bnei Brak Beis Din Tzedek, which he headed for some 50 years. The niftar was the rav of the Ramat Aharon neighborhood in Bnei Brak.
Today, the active Rosh Kollel Chazon Ish is his son, Rav Shaul. The active rav in the Heiligman Shul is his son Rav Avraham Yeshayahu.
In 5737, he was appointed to the Moetzas Gedolei Torah. With the establishment of the Degel Moetzas Gedolei Torah in 5749, he shifted to it. He was the long-serving member of the Vaad Yeshivos as well. He remained the head of the beis din until 2012, and his son-in-law Rav Sriel Rosenberg replaced him.
His son Mordechai Karelitz was mayor of Bnei Brak from 1998-2003, a member of Degel Hatorah. His son Rav Nachum is a rav of a kehilla in Be'er Sheva.
His rebitzen, Leah A"H, was niftar in 5775.
Published on isru chag Simchas Torah from Eretz Yisrael.
(YWN Israel Desk – Jerusalem)