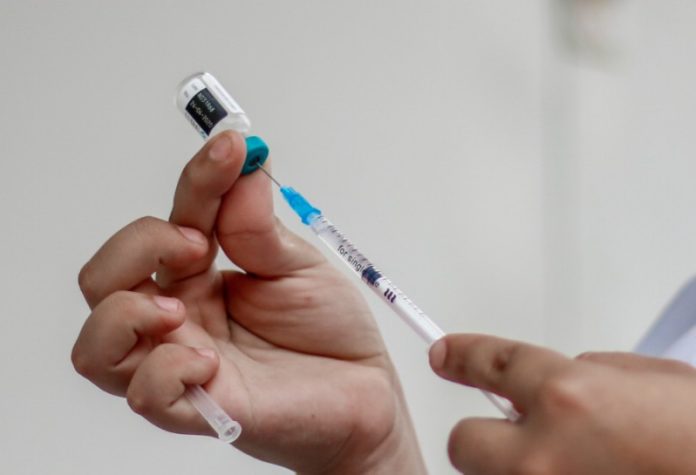 Throngs of people gathered at the medical clinics in Be'er Sheva belonging to the various HMOs in the city. The number of people requesting vaccines surmounted the number of vaccines that were obtained by the local health clinics causing a shortage in the city. One patient claimed that this was the first time that she had ever seen such lines of people waiting to obtain the vaccine. "I was at a different clinic last week and they ran out, and now there is an enormous line here. Everyone is running out," she said.
The various HMOs are claiming that they have not received nearly the full amount of vaccines that they requested.
The nurses union expressed their ire at the situation: "No one cares about the patients any longer. We are sent to undertake this mission of vaccinating the entire country, and not a single additional job is opened up to help us bear the load. The vaccines in other cities have also all been used up. Signs are being put up at health clinics all over the country stating that there ae no more vaccines to be had."
The Health Ministry in Israel previously stated that vaccines would be brought into the country by November 11th. HMOs received vaccines earlier and began administering them to patients who were considered high risk as well as those who booked appointments. Patients, even elderly ones who are considered high risk for contracting the disease, were told that the vaccinations would begin today. When they arrived at their health clinic the lines that they found were immense and prohibitive for many. Patients are also reporting that without a prior appointment, nurses are being forced to turn patients away from getting their vaccination as no walk-in vaccinations are being administered. Those who do attempt to walk-in are being asked to make an appointment and return in a week's time.
Head of the nursing department for Maccabi, Doctor Angela Ironi responded to the issues being faced by the nursing staff of the HMO and the press to receive vaccinations by the patients. "We are pleased with the awareness and interest shown by the public in obtaining the vaccinations this year. Due to many elderly people not being able to come into the clinics themselves we have set up a program where we dispensed vaccinations to nursing homes to be administered there, thus allowing many in the elderly population who is at high risk to receive the vaccination without having to come to the health clinic itself. We hope to make receiving the vaccination for them easier and more accessible."
(YWN Israel Desk – Jerusalem)