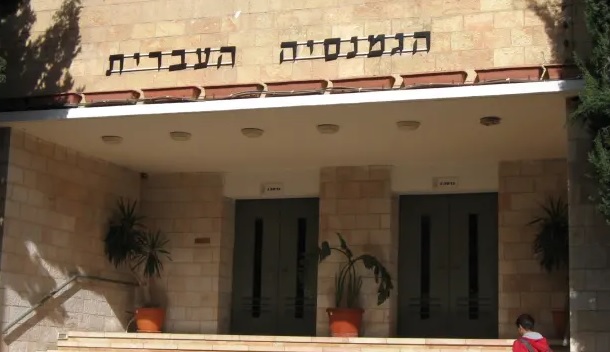 A total of 121 students and staff members from the Hebrew Gymnasium school in the Rechavia neighborhood of Jerusalem have tested positive for the coronavirus as of Motzei Shabbos after an outbreak of the coronavirus among its students and staff began last week.
Three parents of students have also contracted the virus as well as as a grandparent of one of the students, who was hospitalized, a Kan News report said. The Paula Ben-Gurion elementary school, where many of the students have siblings at the Hebrew Gymnasium school, will be closed for at least part of the week.
Hebrew Gymnasium is among 7 schools and 10 preschools that had experienced outbreaks of the virus and will be closed on Sunday. According to the education ministry, 34 schools have reported infections of the virus and 485 students and staff members are in quarantine.
The cities and towns where infections have been reported at its schools include Jerusalem, Tel Aviv, Ohr Yehudah, Bat Yam and three schools in the Bedouin village of Saifa in the Negev.
"It is clear to us that the regulations in general, especially in schools, are not being strictly adhered to," a health ministry official told Ynet.
Prime Minister Binyamin Netanyahu said in a public address on Motzei Shabbos that the school system is staying open for now and he hopes it will continue to be open, adding that the coming days will be a test to see whether coronavirus restrictions will have to be reinstated.
(YWN Israel Desk – Jerusalem)