While the storm in Israel has passed for the most part, winter weather  is still very much here – and with it so is the threat in the riverbeds that are often used as hiking paths. An 11-year-old boy and his father needed rescuing from Nahal Og located near the Dead Sea on Shabbos after they were caught in a flash flood. The Megillot Search and Rescue Unit, as well as the Fire and Rescue Department, were dispatched to the stream to rescue the father and son.
The son was finally rescued after being trapped in cold water for more than two hours ad suffered from exposure to cold. He was flown by emergency helicopter to Hadassah Har Hatzofim hospital. The Megillot Search and Rescue Unit extricated the son after reaching him by repelling down the wadi.
The father was trapped on the opposite bank of the riverbed that had been filled by flooding. He too was rescued and evacuated from the area. The National Parks authority said that the family endangered their own lives by entering into a forbidden part of the stream.
Another team from the Megillot Unit also located and rescued for other hikers from the top part of the same wadi.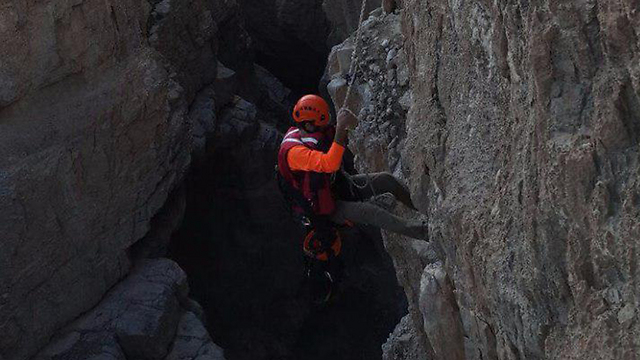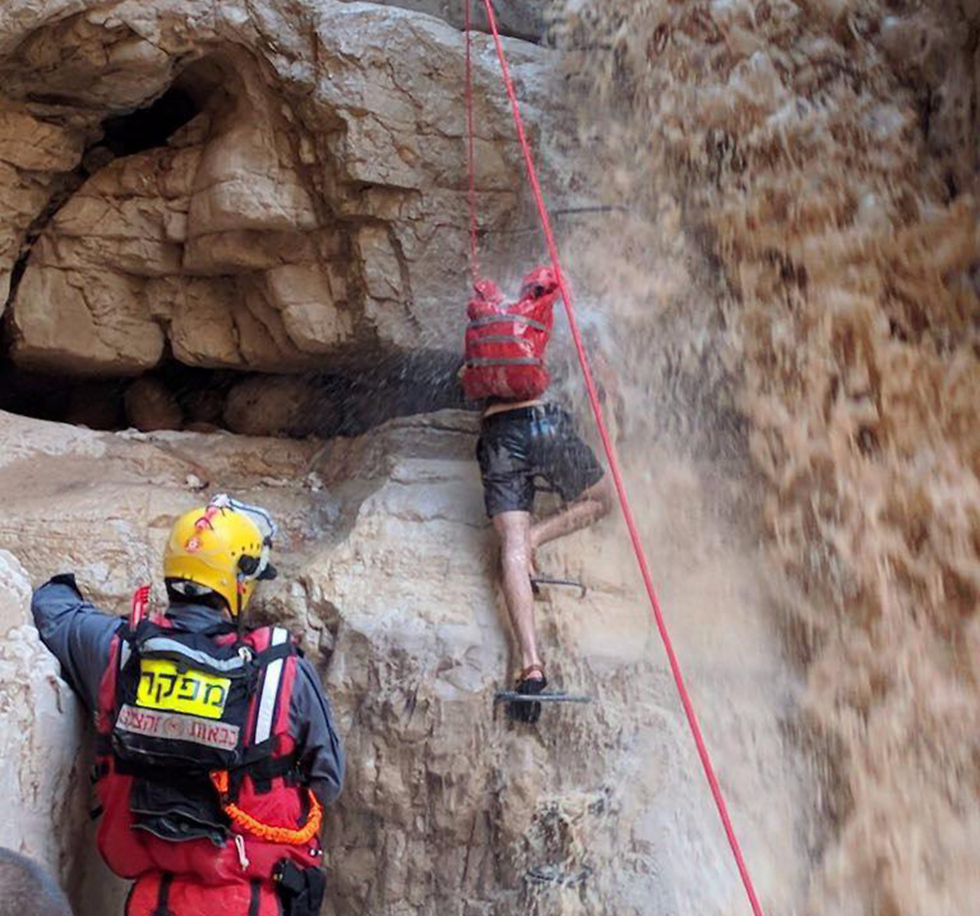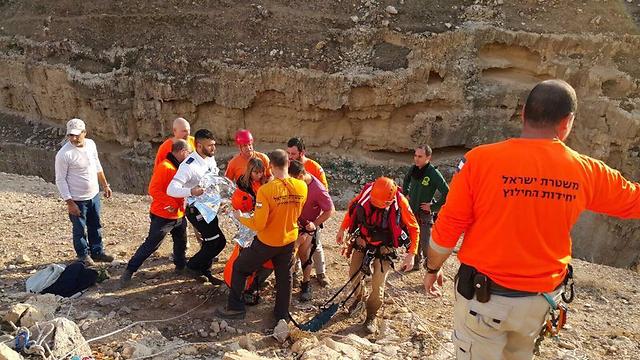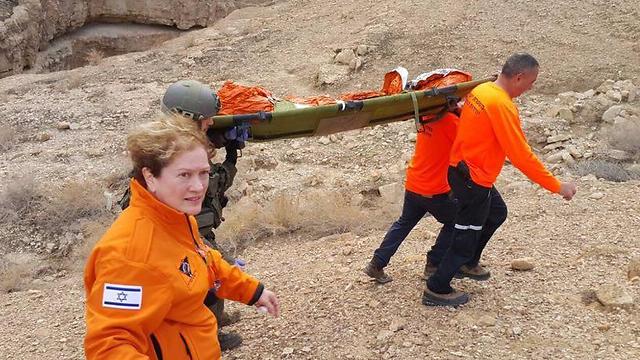 (YWN Israel Desk – Jerusalem)