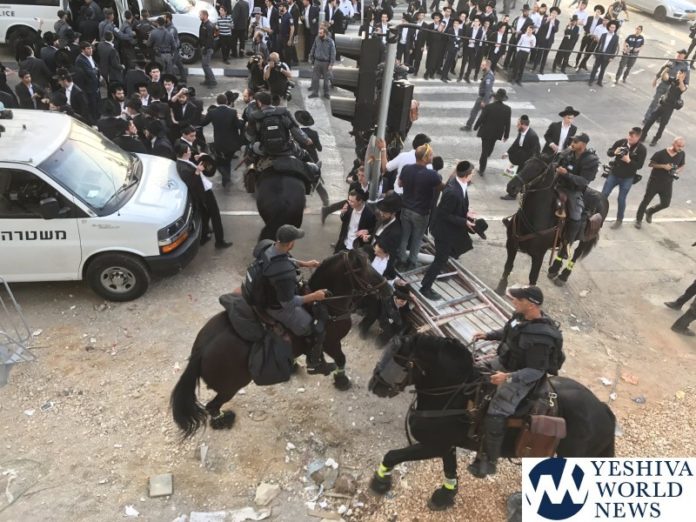 (VIDEO AND PHOTOS IN EXTENDED ARTICLE)
Peleg officials called for renewed protests on Thursday afternoon, 6 Nissan, at 4:30PM in Bnei Brak. They rabbonim feel the fact that the Jaffa Military Court did not release talmid Meir Brodiansky immediately, is cause for continued protests.
The Jaffa Military Court on Wednesday, 5 Nissan, ruled imprisoned yeshiva bochur Meir Brodiansky will not be released immediately, but will be released by Pesach.
This however is not viewed as a victory, since the rabbonim shlita who were present at the hearing, wanted him released immediately.
Attorney Baruch Stauber explained to the rabbonim that after the judges ruling, with the days off for good behavior and other considerations, this is good, for at the end of the day, he will be home for Yomtov.
As promised, Yeshiva Bochrim affiliated with the Peleg were out in force, closing major roads in Bnaie Brak. Police moved in quickly, and 28 people were arrested in violent protests.
As YWN reported, Meir Brodiansky, a Yeshiva Bochur affiliated with the Peleg was arrested at a checkpoint on Highway 90 near Maale Adumim during a routine inspection two weeks ago. When it was determined by police that he is AWOL from the IDF, he was arrested and handed over to military police.
Meir is a Talmid at Yeshiva Kol Torah – a Peleg affiliated Yeshiva. He is a grandson of Rav Yitzchock Yeruchim Bordiansky, who is a Mashgiach in the Yeshiva.
PHOTOS VIA מחאות החרדים הקיצוניים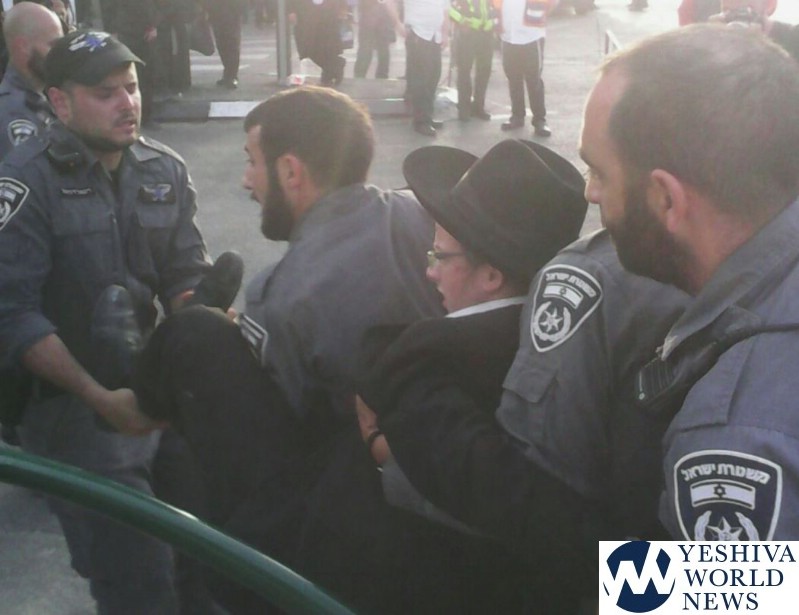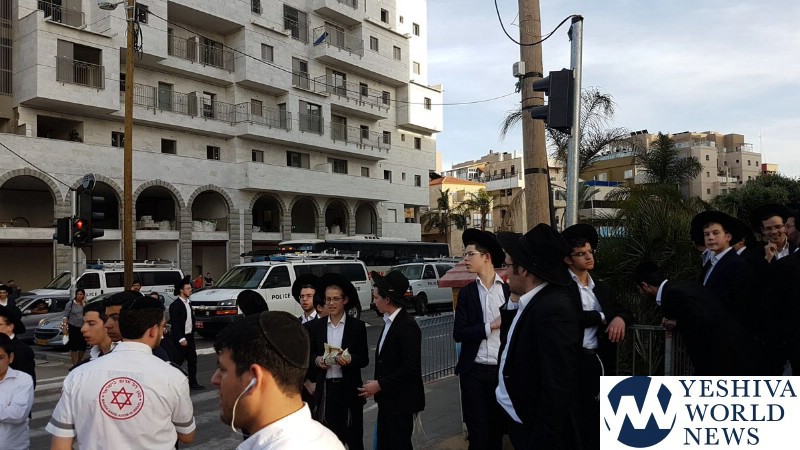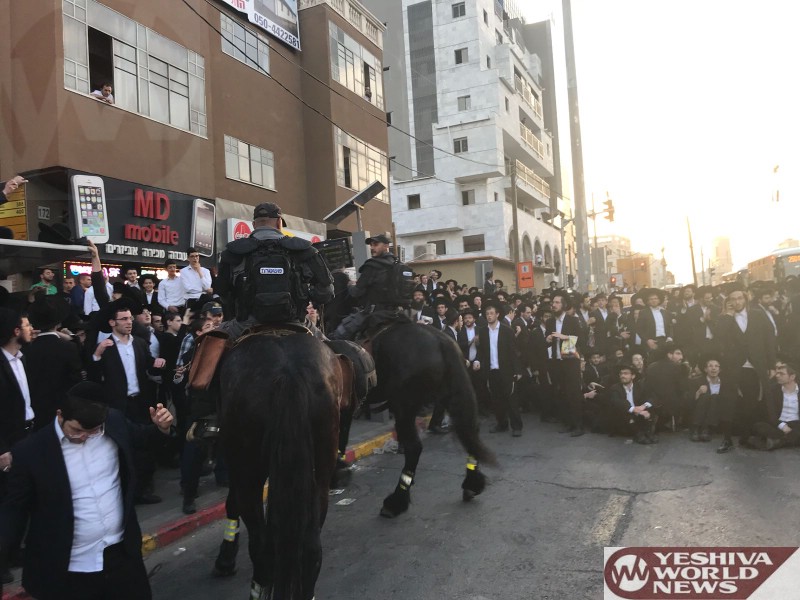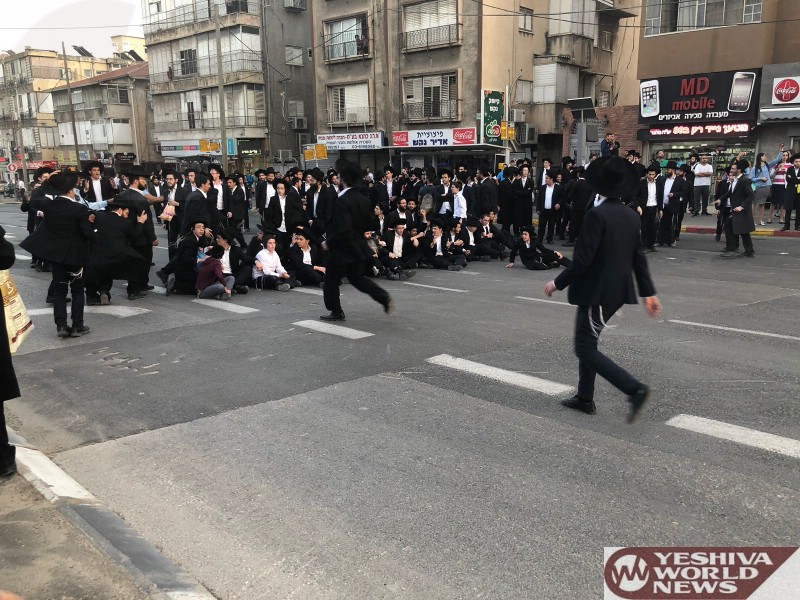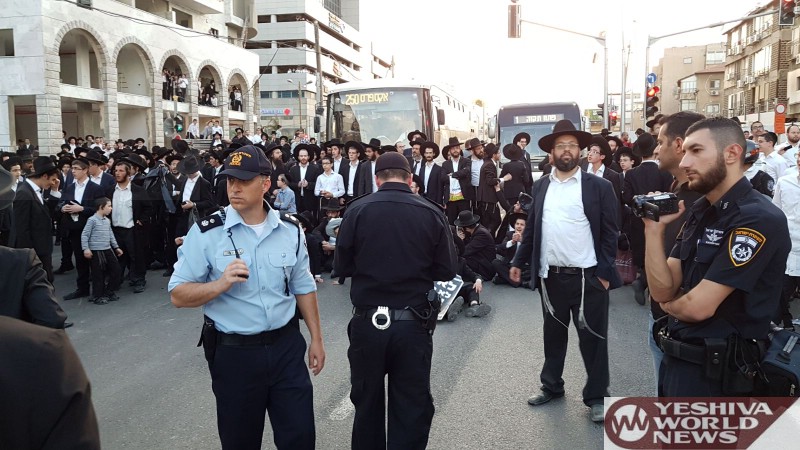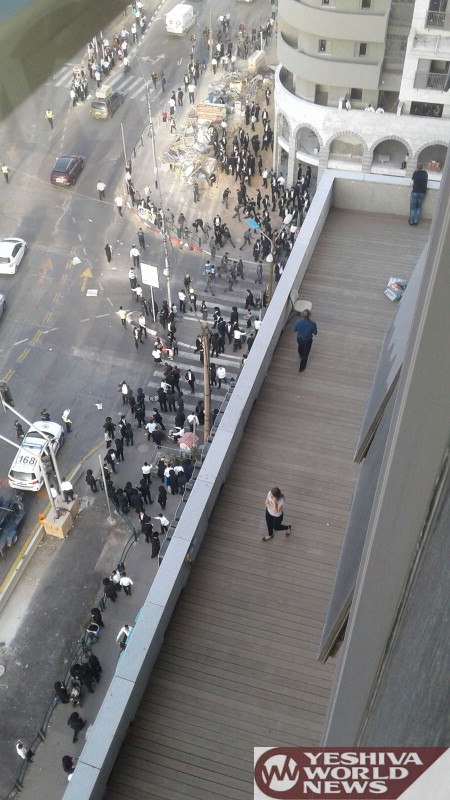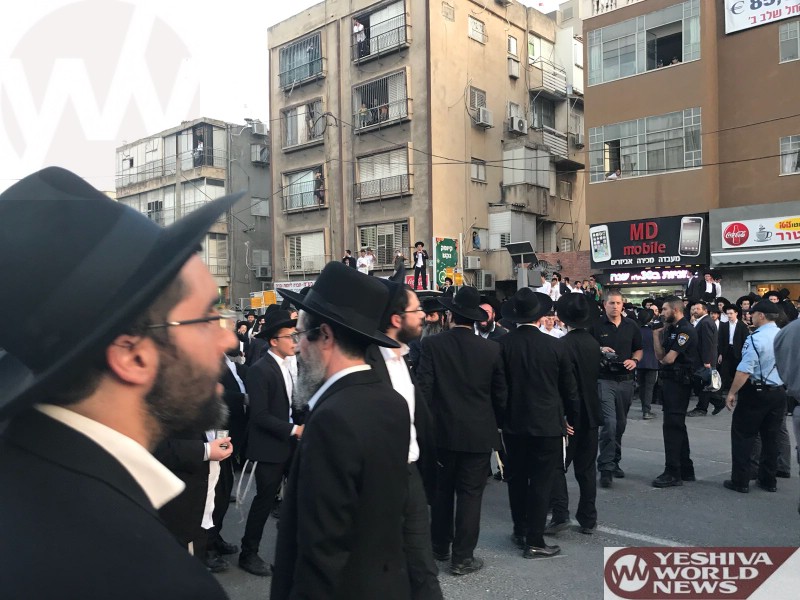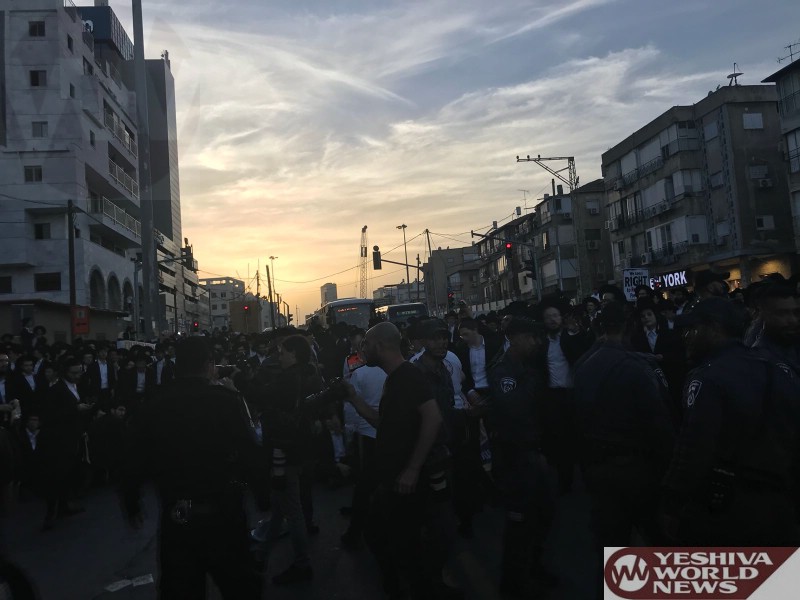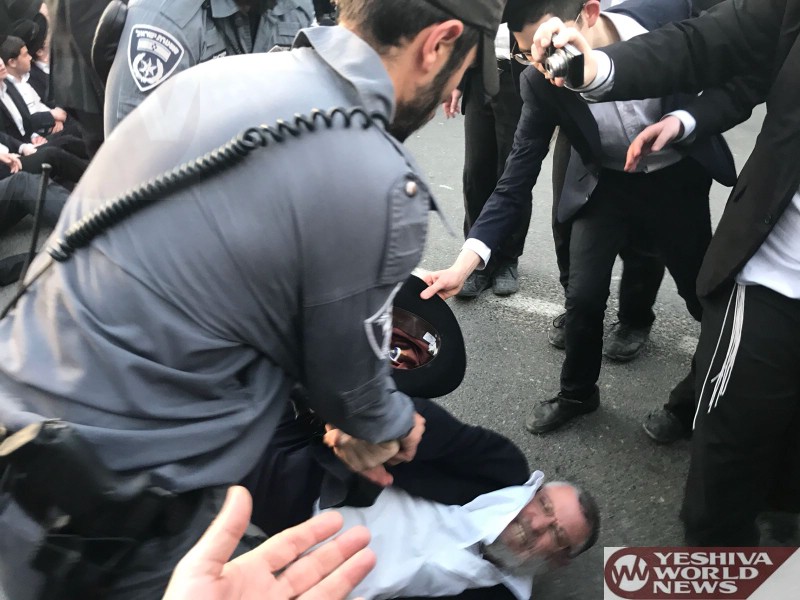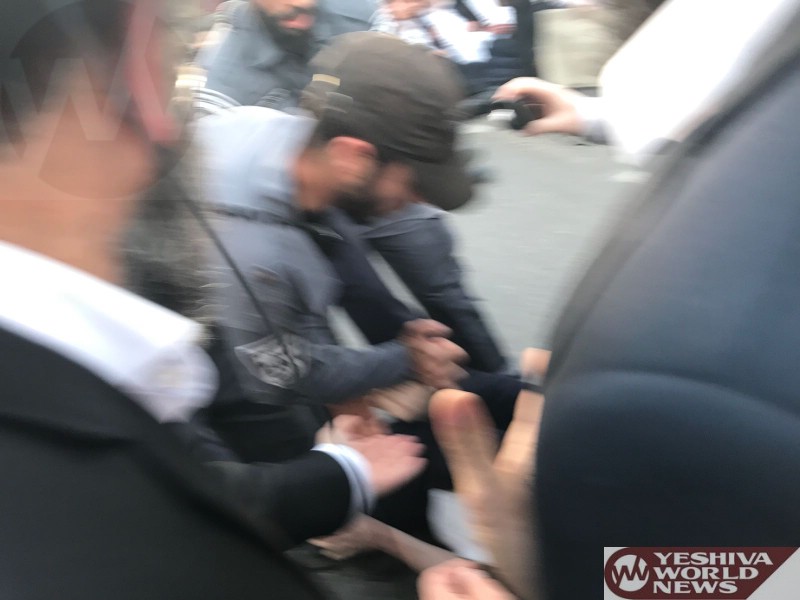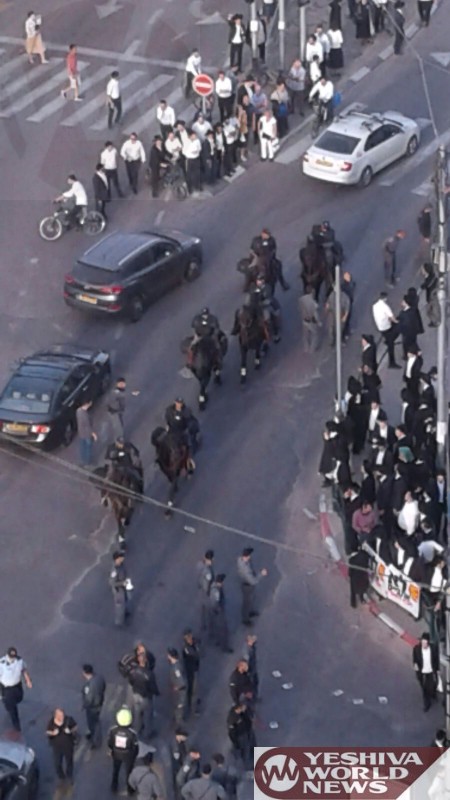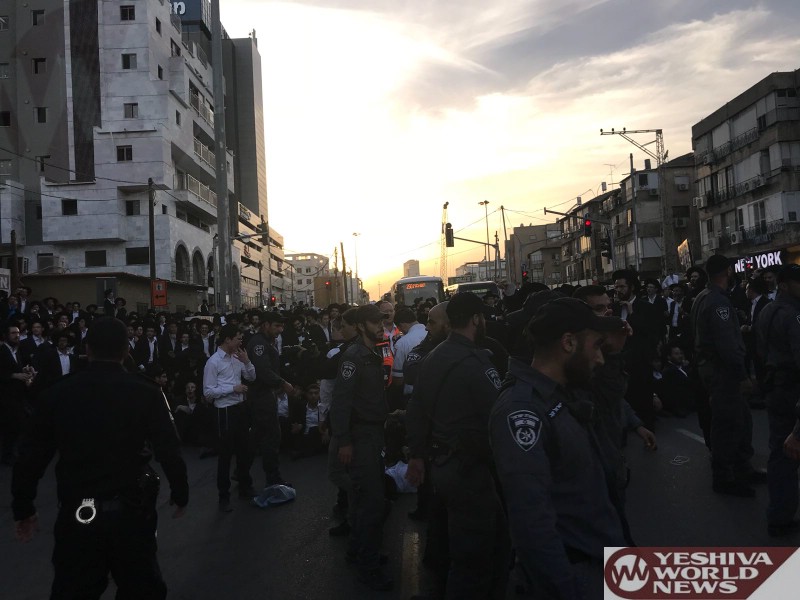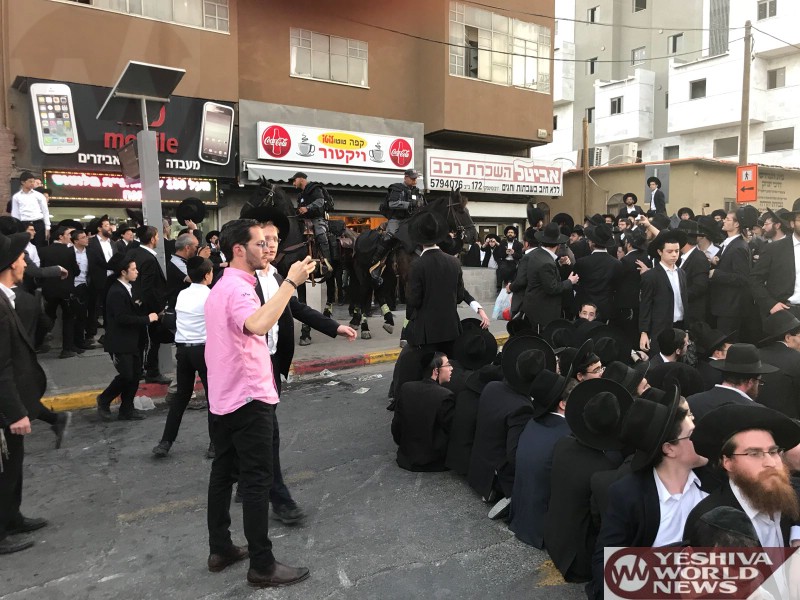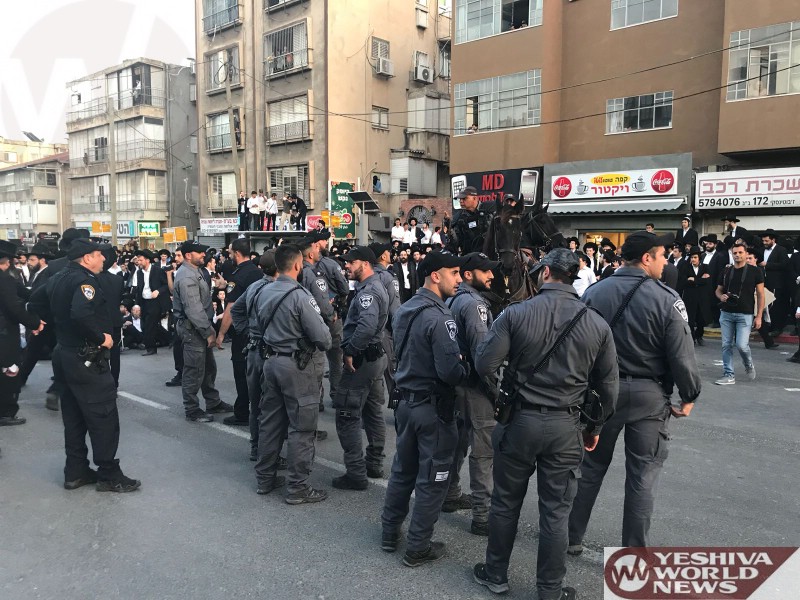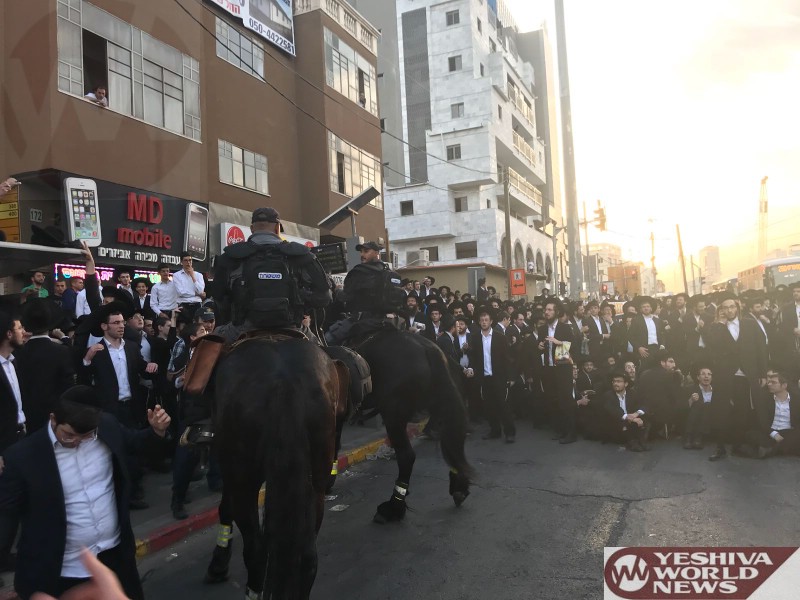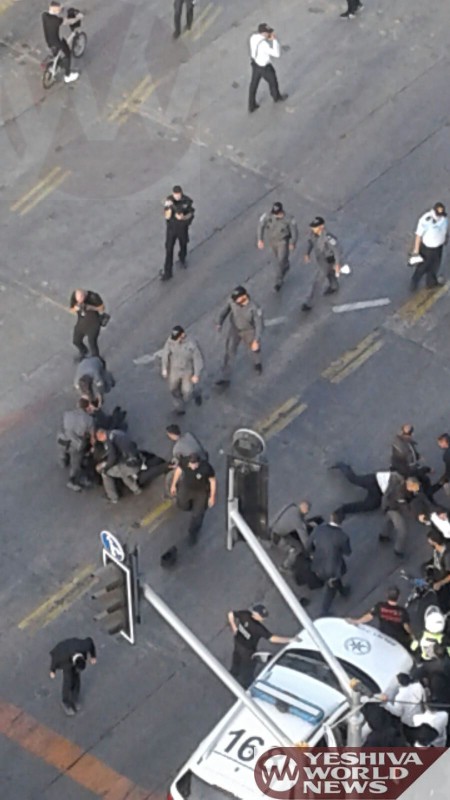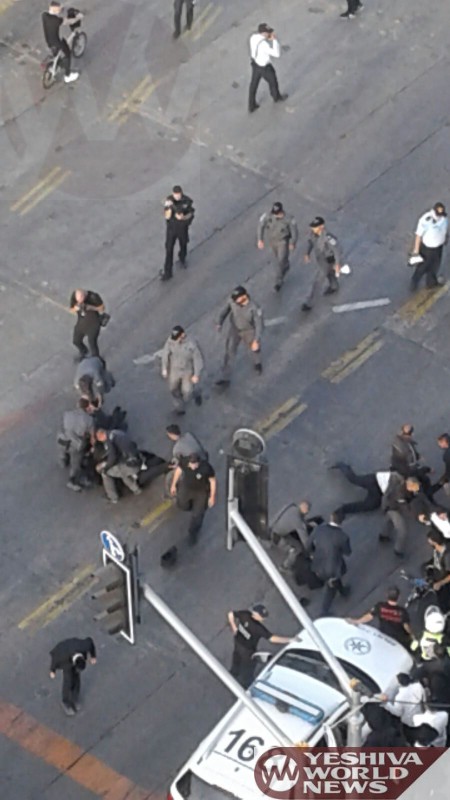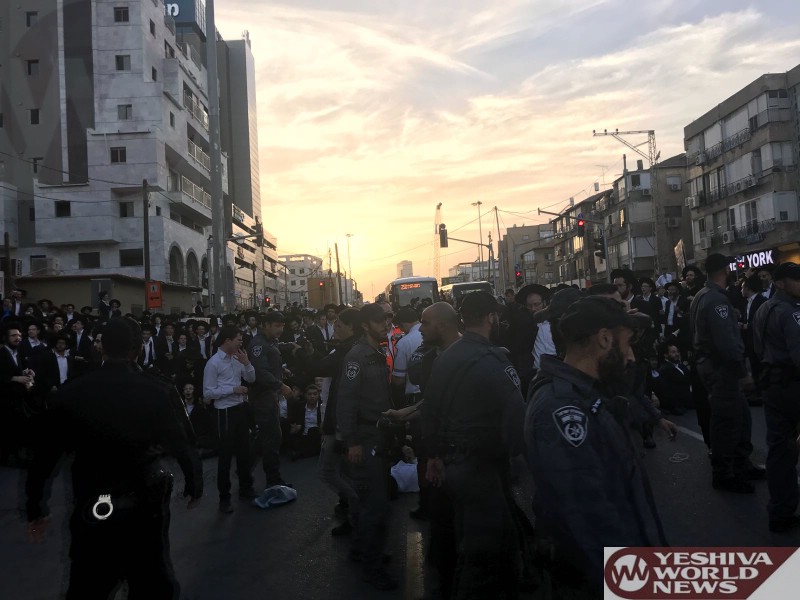 (YWN Israel Desk – Jerusalem)