(VIDEO AND PHOTOS IN EXTENDED ARTICLE)
Minister of Public Security Gilad Erdan takes part in a high-level police meeting including Chief Roni Alshich. They discussed plans for Meron on Lag B'Omer, an event which has become the largest single gathering of Jews in the world.
Among the commanders present were the chiefs of the Northern District, Traffic Enforcement Unit, senior Fire Department officers, MDA representatives, Ministry of Religious Services representatives, Ministry of Transportation officials and more.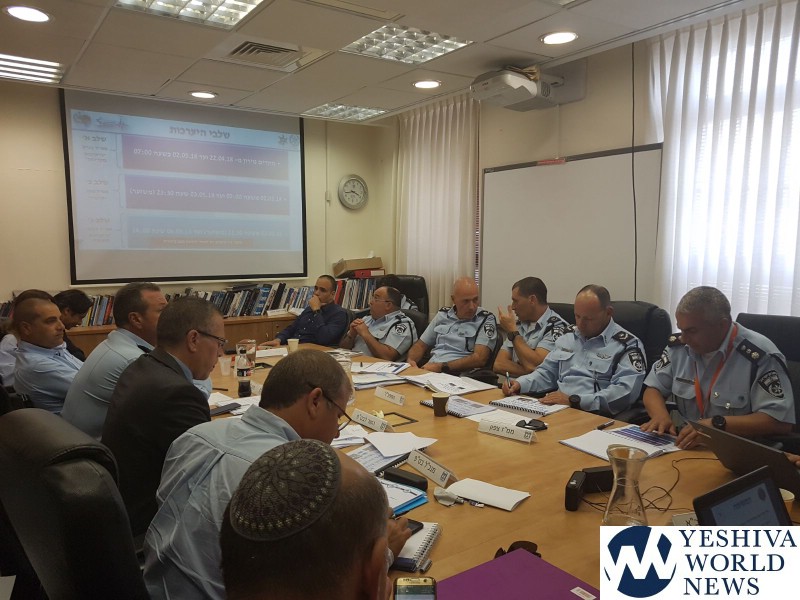 (YWN Israel Desk – Jerusalem)