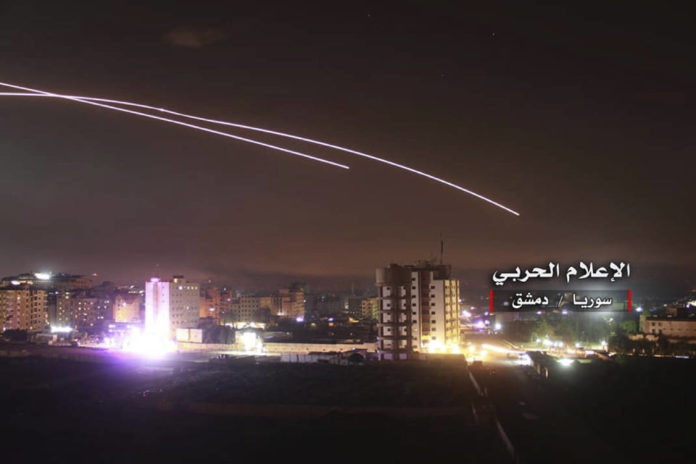 A top official from the Arab Gulf country of Bahrain is defending what he says is Israel's "right" to defend itself after Israel launched overnight strikes on Iranian targets in Syria.
Foreign Minister Khalid bin Ahmed Al Khalifa wrote on Twitter Thursday that so long as Iran uses its forces and missiles to try and destabilize the region, "it is the right of any country in the region, including Israel to defend itself by destroying sources of danger."
Israel says Iranian rocket attacks on Israeli positions in the Golan Heights prompted the overnight strikes. Iran has not commented on the accusations.
Bahrain, a close U.S. ally, considers Iran a regional threat. The tiny island-nation accuses its Persian Gulf neighbor of arming and training Shiite Bahraini protesters with the aim of destabilizing the Sunni-ruled country. Bahrain has also welcomed President Donald Trump's decision to withdraw from the nuclear accord with Iran.
Meanwhile, the White House has condemned Iran's "provocative rocket attacks from Syria against Israeli citizens" and expressed strong support for "Israel's right to act in self-defense."
The statement from press secretary Sarah Huckabee Sanders comes after the most serious direct military confrontation between the two bitter enemies to date.
"The United States condemns the Iranian regime's provocative rocket attacks from Syria against Israeli citizens, and we strongly support Israel's right to act in self-defense.  The Iranian regime's deployment into Syria of offensive rocket and missile systems aimed at Israel is an unacceptable and highly dangerous development for the entire Middle East.  Iran's Islamic Revolutionary Guard Corps (IRGC) bears full responsibility for the consequences of its reckless actions, and we call on the IRGC and its militant proxies, including Hizballah, to take no further provocative steps.
The United States also calls on all nations to make clear that the Iranian regime's actions pose a severe threat to international peace and stability."
Russia says the Israeli strikes on Iranian facilities in Syria have marked a dangerous escalation, urging both Israel and Iran to avoid provoking each other.
Foreign Minister Sergey Lavrov said Moscow sees Thursday's strikes as a "very alarming development."
He noted that in contacts with the leadership of both countries, including a meeting Wednesday between Russian President Vladimir Putin and Israeli Prime Minister Benjamin Netanyahu, "we underlined the necessity of avoiding any actions that might be mutually provocative." Netanyahu visited Moscow Wednesday to attend celebrations marking the WWII victory anniversary.
Britain condemned "in the strongest terms" the Iranian rocket attack against Israeli positions in the Golan Heights.
In a statement Thursday, Foreign Secretary Boris Johnson urged Iran to refrain from actions that could destabilize the region. Johnson also called on Russia to press the Syrian government, its ally, to work toward a broader political settlement.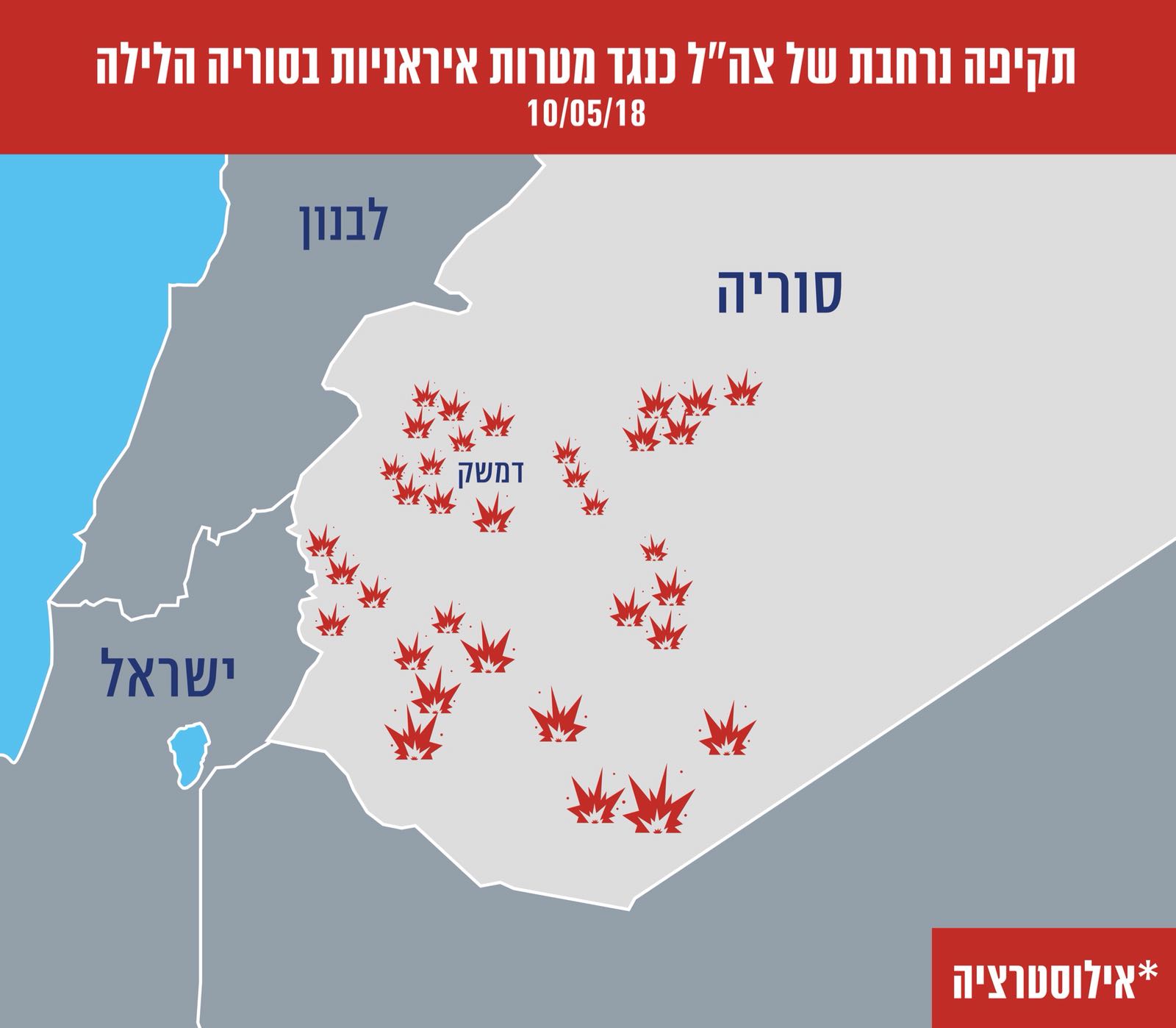 German Chancellor Angela Merkel and French President Emmanuel Macron are calling for de-escalation in the Middle East after the Iranian rocket barrage.
Merkel and Macron met in Aachen, Germany Thursday on the sidelines of a ceremony where Macron was awarded a prize for contributions to European unity. The German government said they discussed events in the Middle East and called for "level-headedness and de-escalation in the region."
Merkel alluded to the two countries' support for the Iran nuclear deal. She said: "We know that we face an extremely complicated situation here. The escalation of the last few hours shows it is truly a matter of war and peace, and I can only call on all involved to exercise restraint."
(AP)