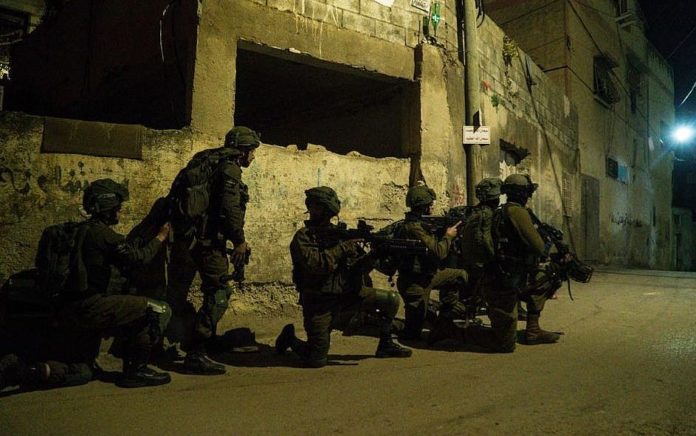 An IDF soldier involved in operations in the Ramallah area on Thursday morning, 10 Sivan, sustained critical injures when struck in his head with a heavy object.
Soldiers were making arrests of PA (Palestine Authority) residents involved in terrorism when the attack occurred in the al-Amari refugee camp in the Ramallah district.
The Hadassah Hospital spokeswoman reports the soldier's condition was critical when he arrived at the trauma unit. The family of the soldier has been notified.
According to published reports, the soldier was struck by a heavy piece of marble. He was reportedly wearing a helmet at the time of the attack.
The name of the soldier for Tehillim is רונן בן לנה.
(YWN Israel Desk – Jerusalem)