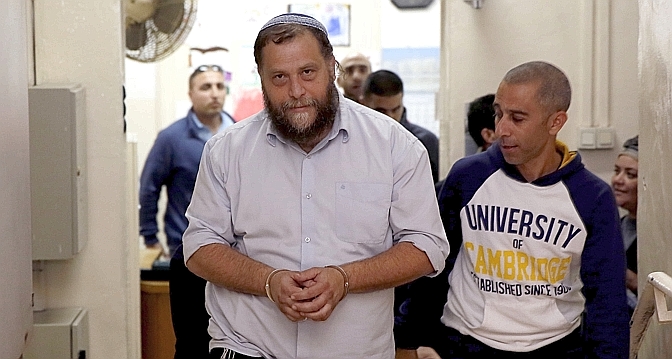 Last week, the police prosecution retracted an indictment filed against the chairman of the Lahav organization, Bentzion Gupstein.
The background to the indictment is an incident that took place two years ago at the Klall Building in Jerusalem, during which Gupstein and other activists associated with the organization blew up a musical event that took place in the building and claimed to be missionary.
Following the incident, the police prosecution filed an indictment against Gupstein for the offense of interfering with a policeman in the performance of his duties. During the hearings, the judge commented to the prosecution that the indictment was not legally based, since the incident in which Gupstein participated was not an illegal gathering and recommended that the police retract the indictment.
In a hearing held last week, the police prosecution announced that it was accepting the recommendation and wanted to withdraw the indictment. After Gupstein's attorney, Yitzhak Bam, expressed his agreement, the court decided to delete the indictment and wished the parties a good conclusion.
"The right to freedom of speech and freedom of expression is a matter of every citizen in Israel and Lahav activists are no exception," said attorney Yitzhak Bam, adding that he welcomed the decision to back down from the indictment and he will continue to defend freedom of speech and demonstration with determination.
"I welcome the decision of the court that made it clear to the State Attorney's Office that freedom of expression is an important value in the State of Israel," Gupstein said following the court's decision.
(YWN Israel Desk – Jerusalem)