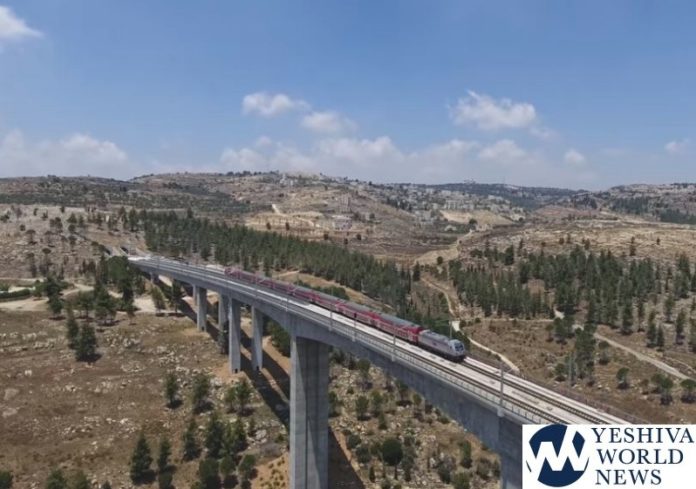 (PHOTOS IN EXTENDED ARTICLE)
275,000 passengers took the new express train to & from Jerusalem during the first two months of the trial run period.
Minister of Transportation and Intelligence, Yisrael Katz, and the incoming mayor of Jerusalem, Moshe Leon, took the electric train from Navon station in Jerusalem, by the central bus station, to Ben Gurion International Airport on Wednesday morning, 20 Kislev, along with hundreds of passengers making their way to central Israel. During the break-in period, which began a little over two months ago, 275,000 passengers took the train.
During a tour of the station, Minister Katz briefed the incoming mayor of Jerusalem on the express line, noting that the Ministry of Transport has set out to develop the express train to Jerusalem, subject to all necessary safety approvals and without any compromise. Minister Katz noted that during the first three months of the train's run, it is possible to travel from the Navon station in Jerusalem to all train stations in Israel and back, free of charge.
"We moved on with the Jerusalem Express train project on the way to Jerusalem as we did with the Jerusalem light rail, and during the first six months of operation of the light rail, free travel was given because the train was operating in a limited way," the minister explained.
Jerusalem Mayor Moshe Leon noted that the new train to Jerusalem was one of the most beautiful projects in Jerusalem, and it was right to open it in stages, as was done in many projects. Leon added that seven thousand people who travel daily on the express train to Jerusalem help reduce the volume of vehicles on the roads.
The Jerusalem express train line will be connected next week to another station in the Shvelah area. The new station, which will connect to the electricity grid, will enable the electric train currently operating between Jerusalem and Ben-Gurion Airport to reach further distances.
The Minister of Transportation concluded with Leon on cooperation to promote public transportation in and to Jerusalem. In addition, it was agreed to promote special lines feeding towards the station, including bicycle routes and more. The two decided to hold a working meeting in the municipality immediately after Leon took office, in order to promote the large projects promoted by the Ministry of Transportation in the capital.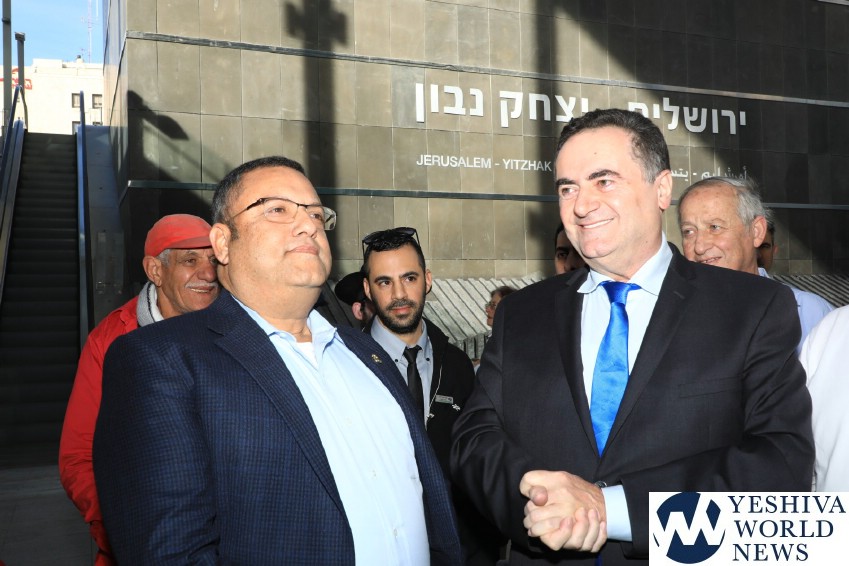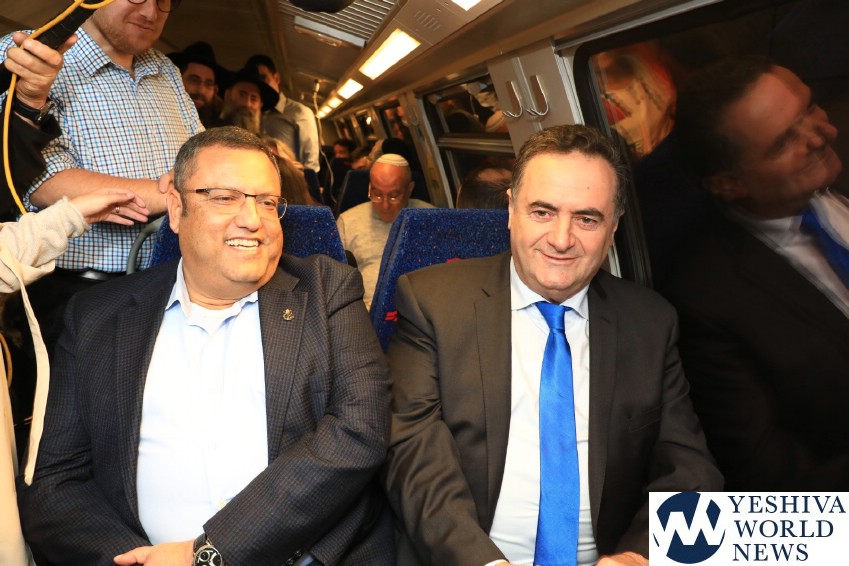 (YWN Israel Desk – Jerusalem/Photo Credit: ששון תירם)