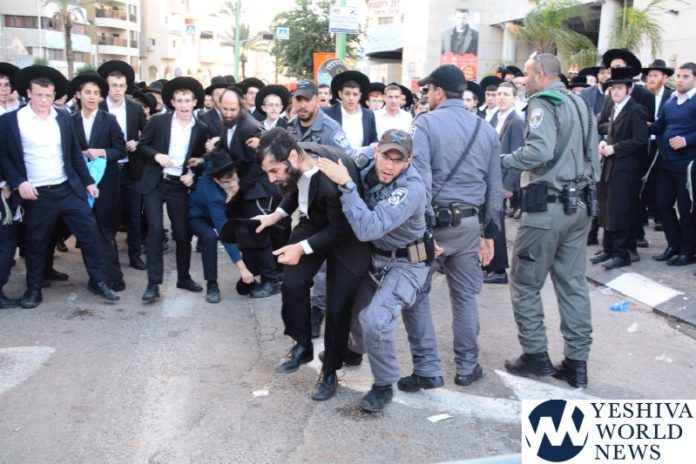 The Peleg Yerushalmi took to the streets of Bnei Brak on Monday afternoon as promised, to protest the continued incarceration of Yitzchak Aryeh, a bochur arrested for not cooperating with IDF draft authorities.
The protests turned stormy quite quickly and despite police orders not to enter the streets and block traffic, participants did just that, leading to over two-dozen arrests.
The area around Jabotinsky Street from Abuchatzeira to Geha Junction was closed in both directions as a result of the protests, causing gridlock and traffic in much of the area.
In the first video below, viewers will see how a Peleg protester, a Rebbe in Yeshiva Or Mordechai, brought his down syndrome son to the protest, and can be seen placing his child in between himself and police.
At the end of the video, Police are seen making an arrest of a Peleg Bochur, and during the arrest are seen touching him in an inappropriate place.
In the beginning of the video, viewers will also see how Police were warned not to touch one of the Peleg Rabbonim who participated in the protest, Rav Eliyahu Lieberman.
ALL VIDEOS AND PHOTOS VIA מחאות החרדים הקיצוניים
Peleg Rabbonim insist they will not be deterred and will continue their battle "for the world of Torah with all their might" and they will not cooperate with the IDF or draft officials, insisting every Yeshiva Bochur must automatically be given a deferment from military service without conditions and draft quotas.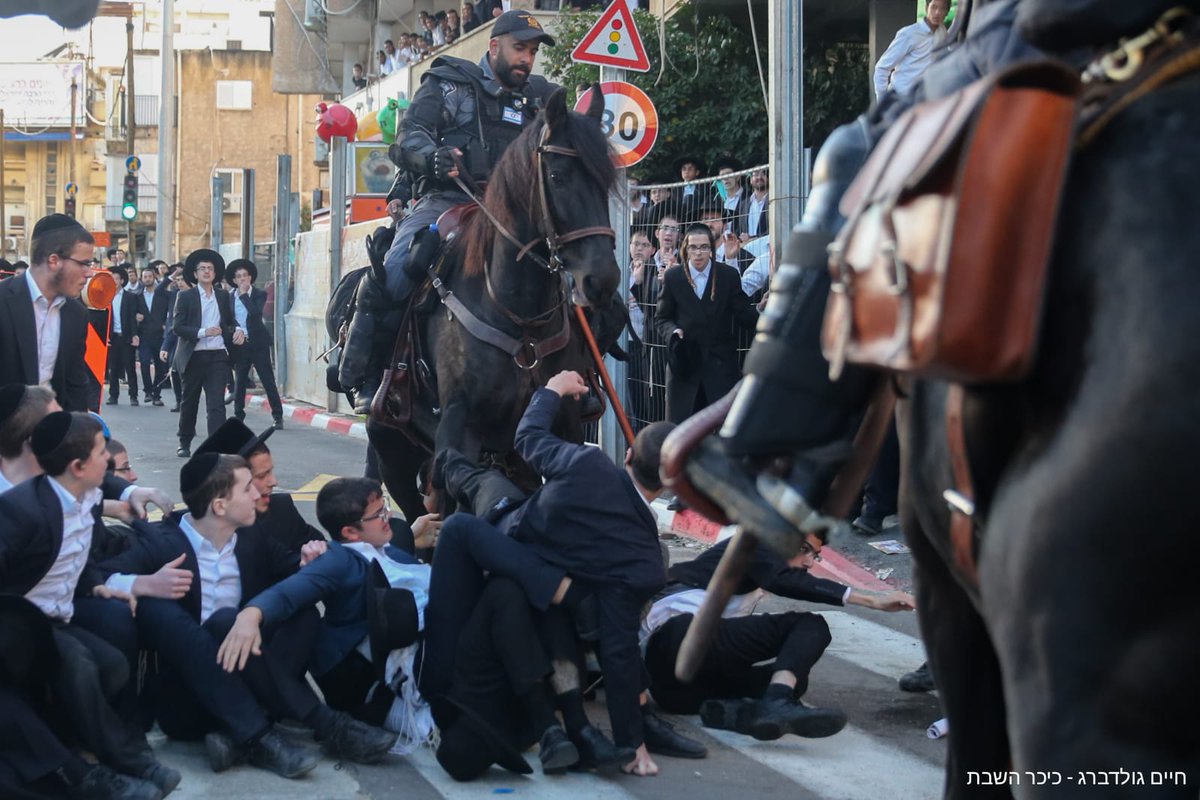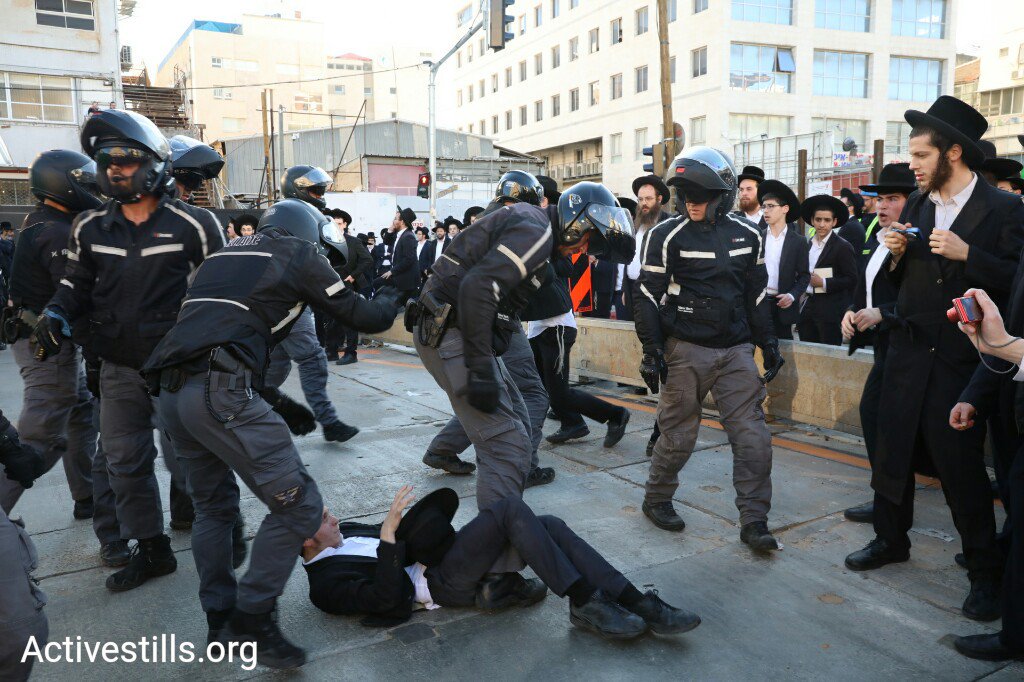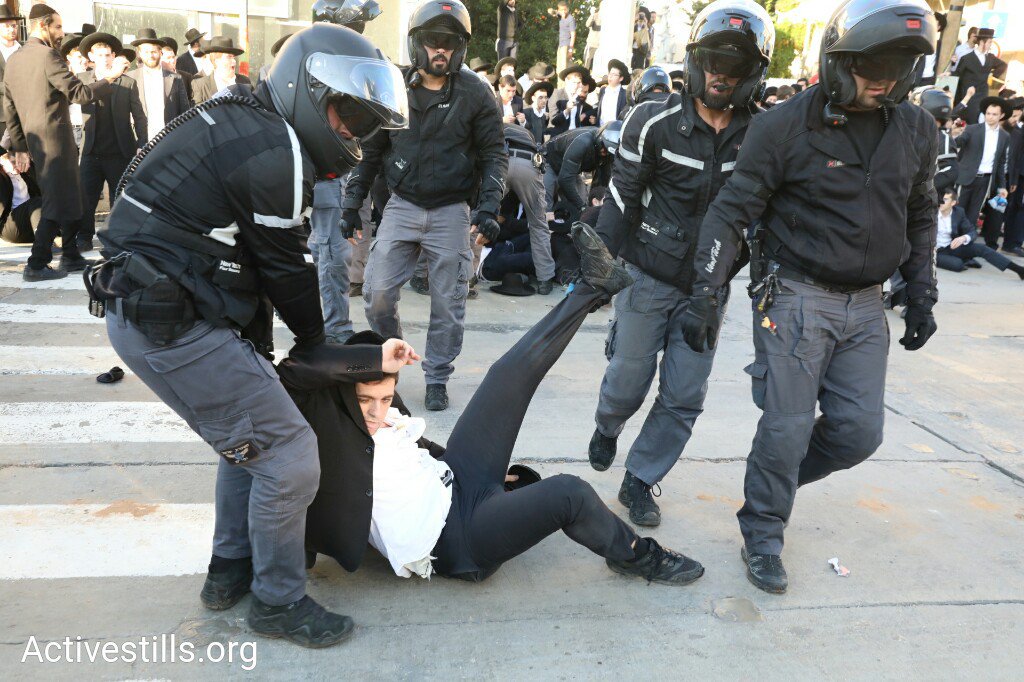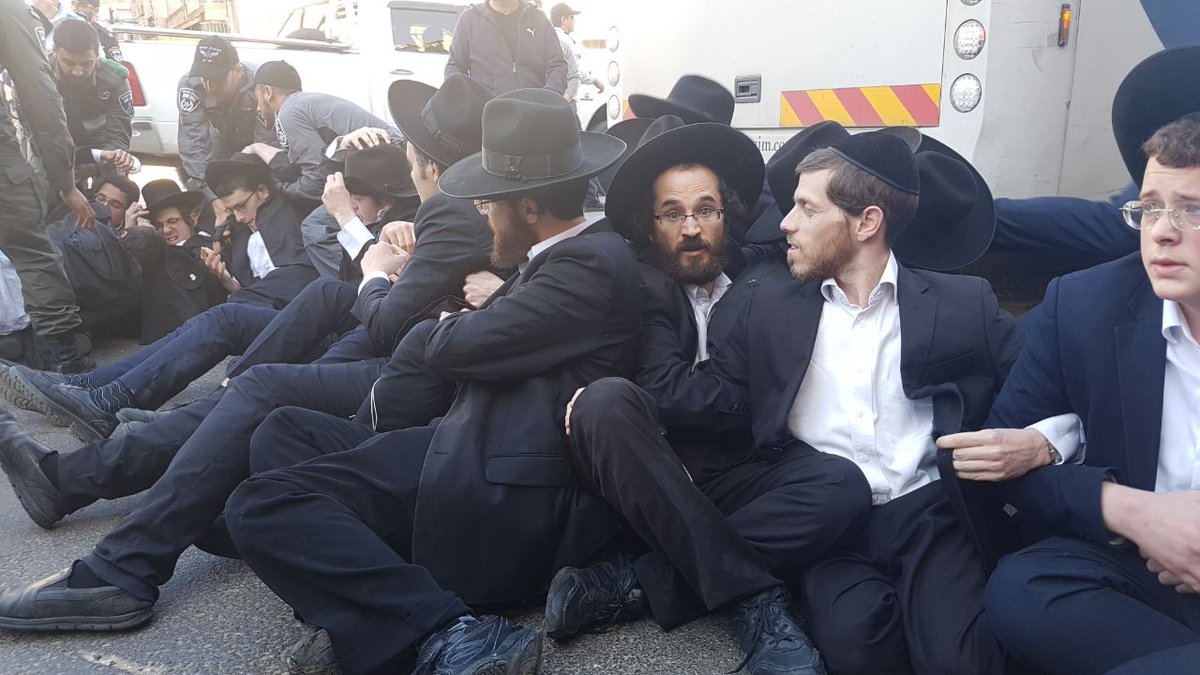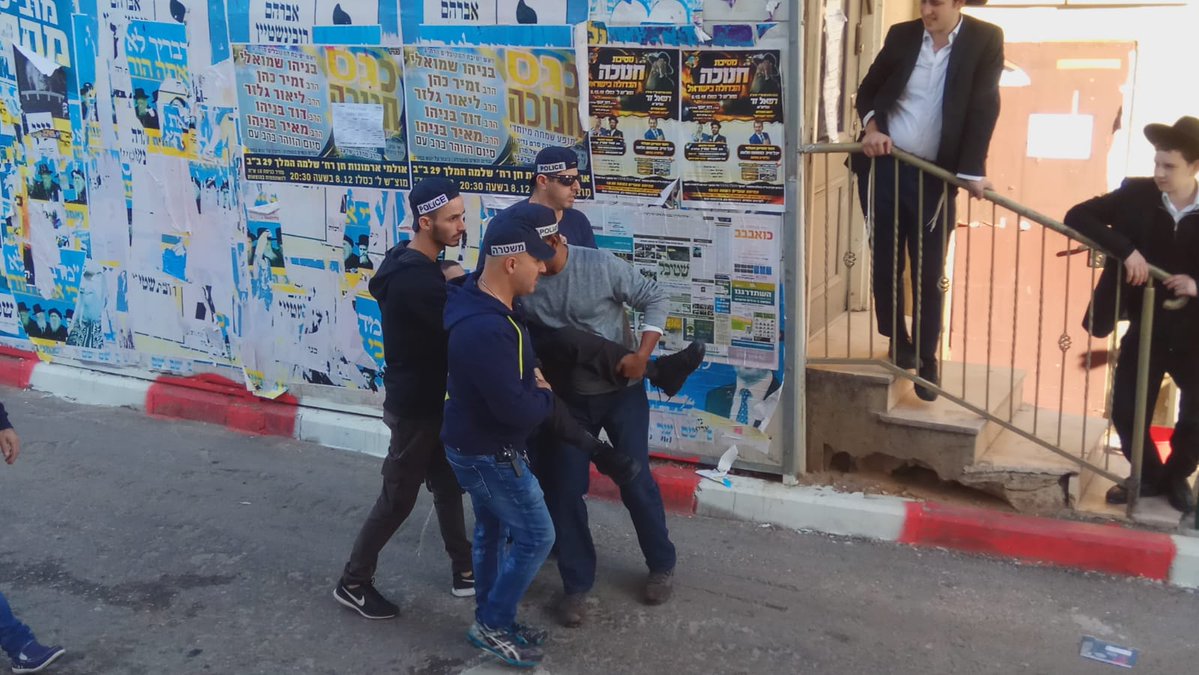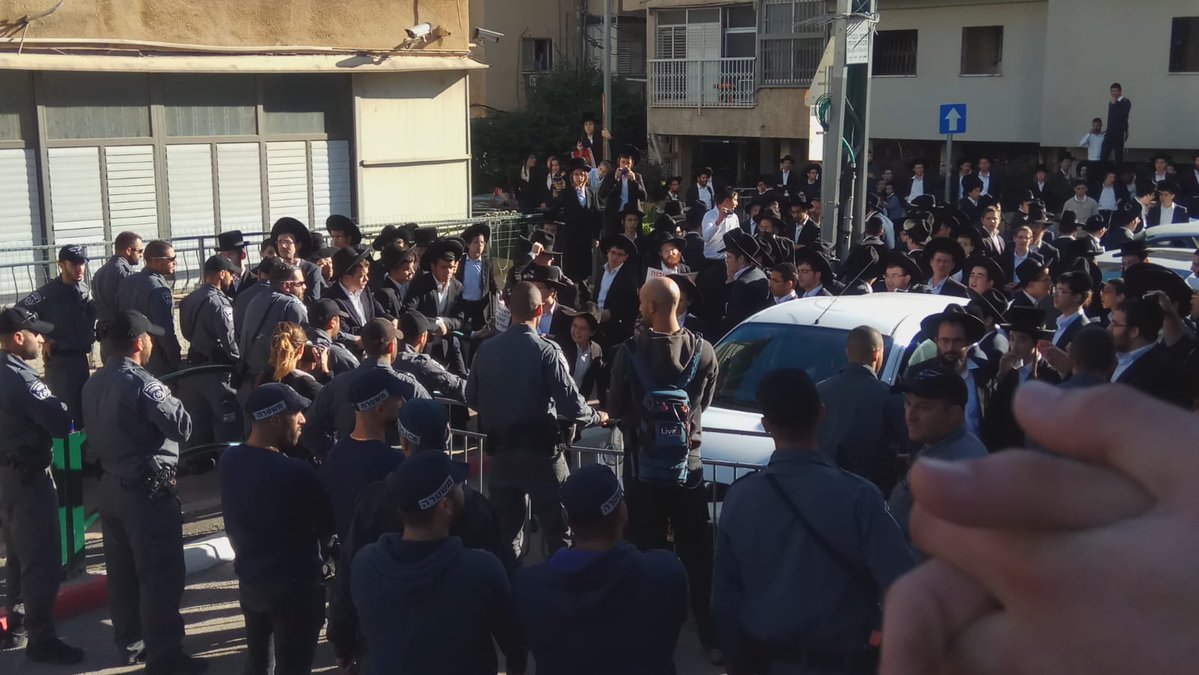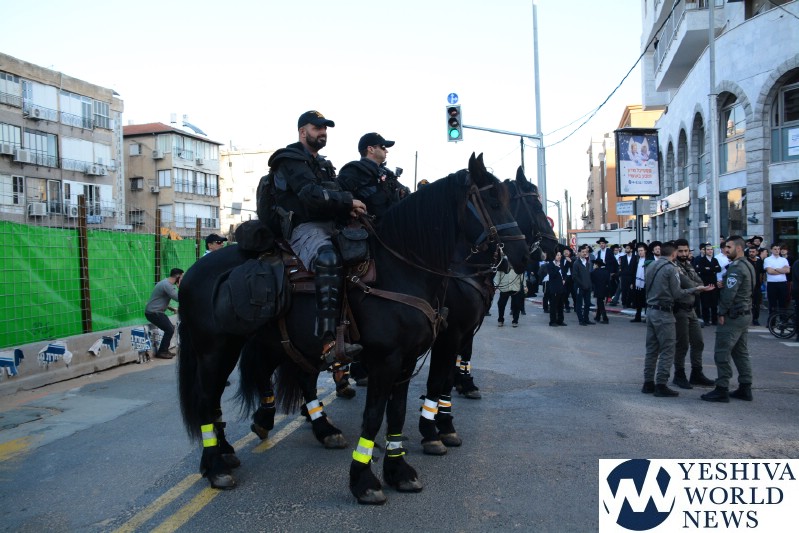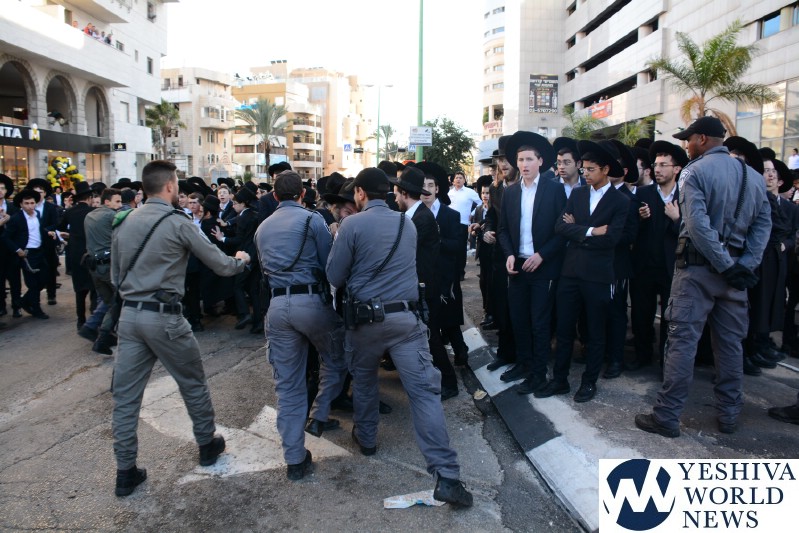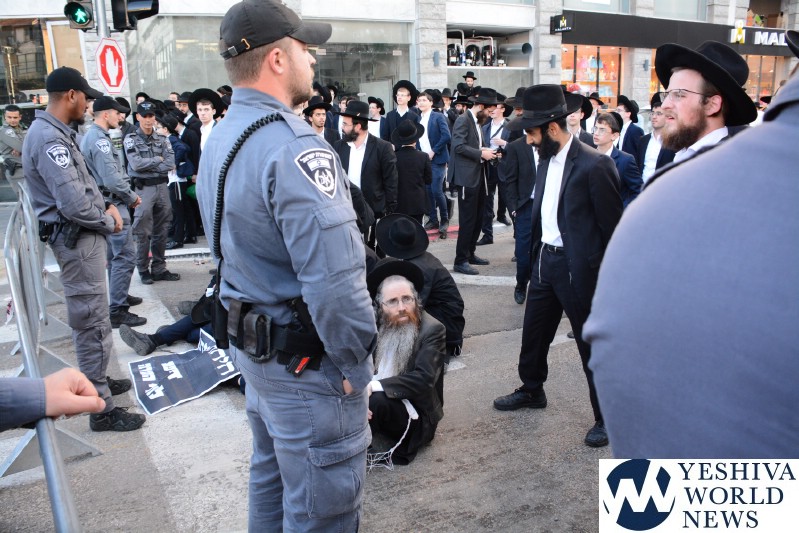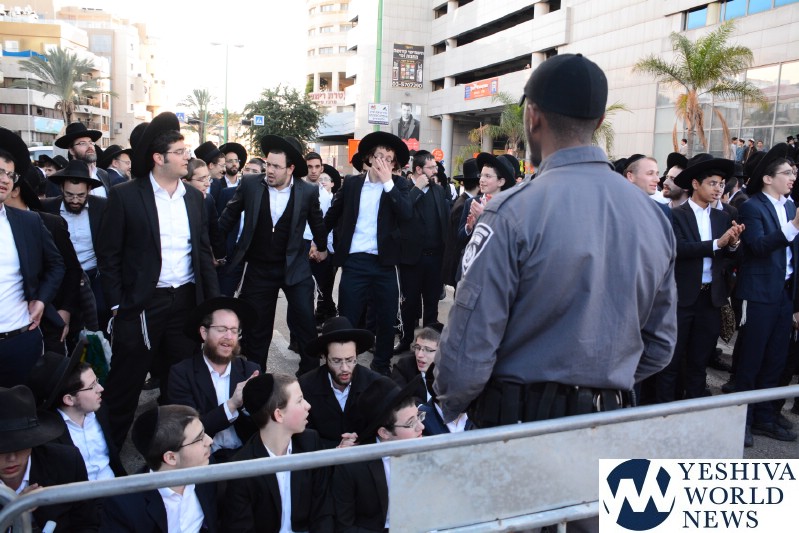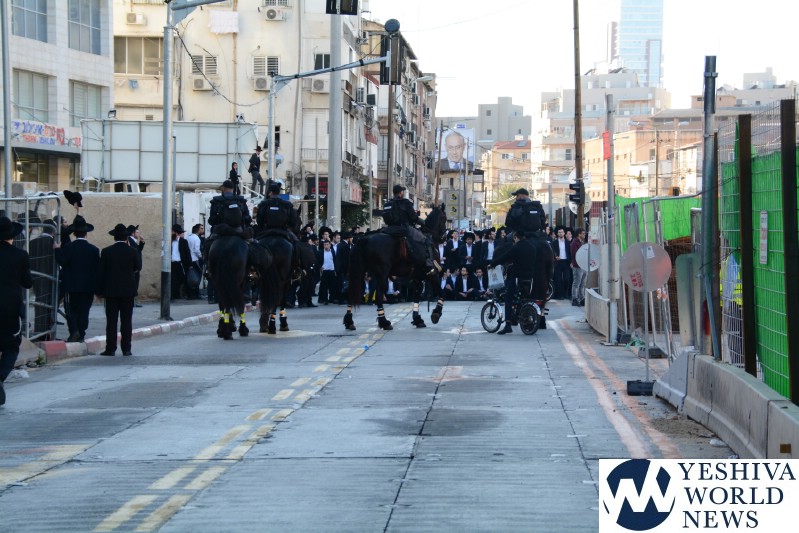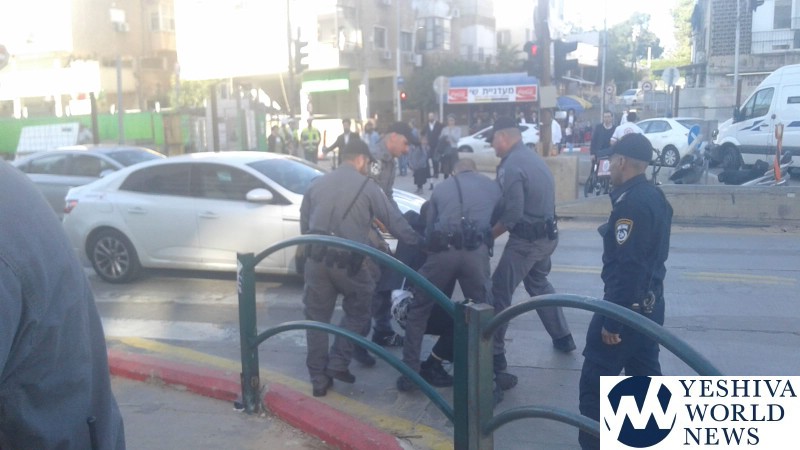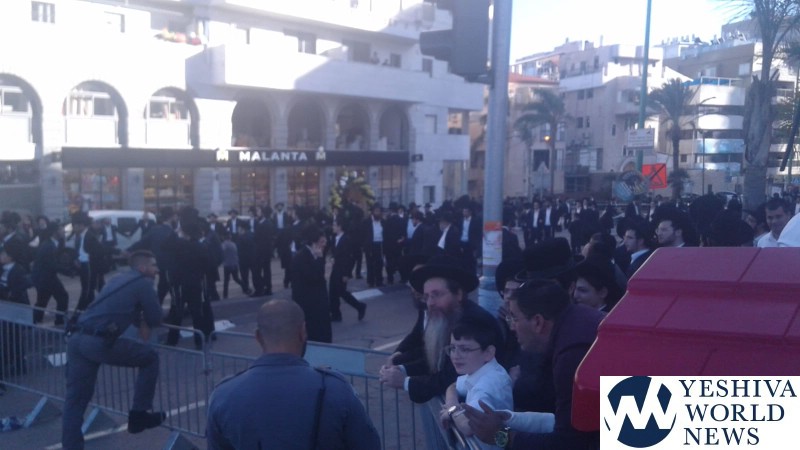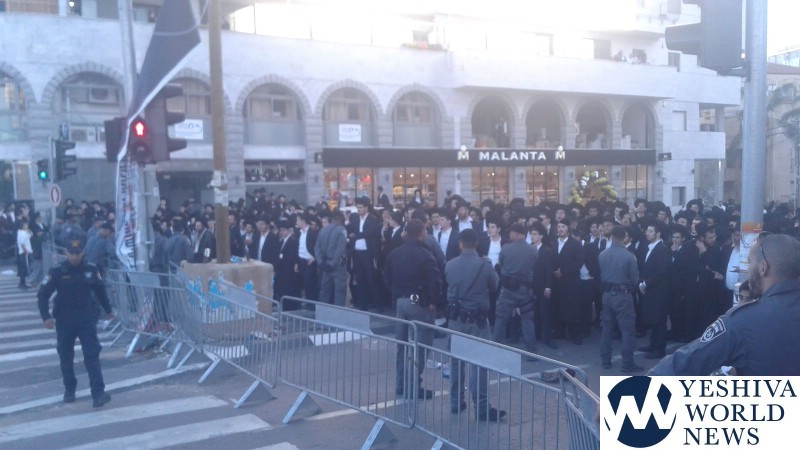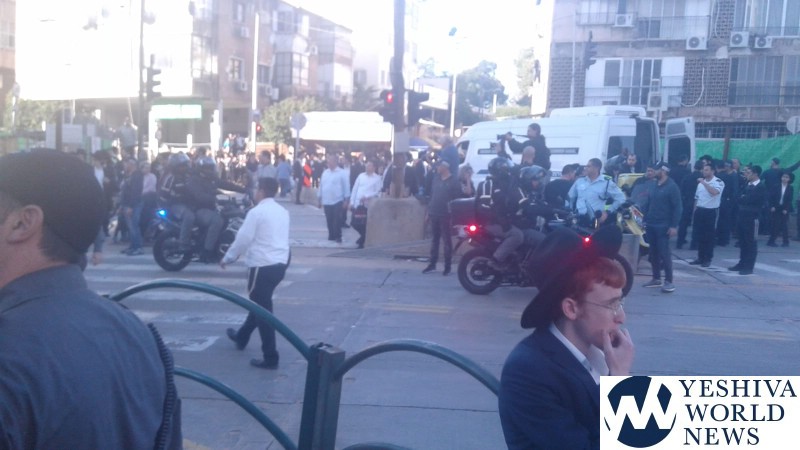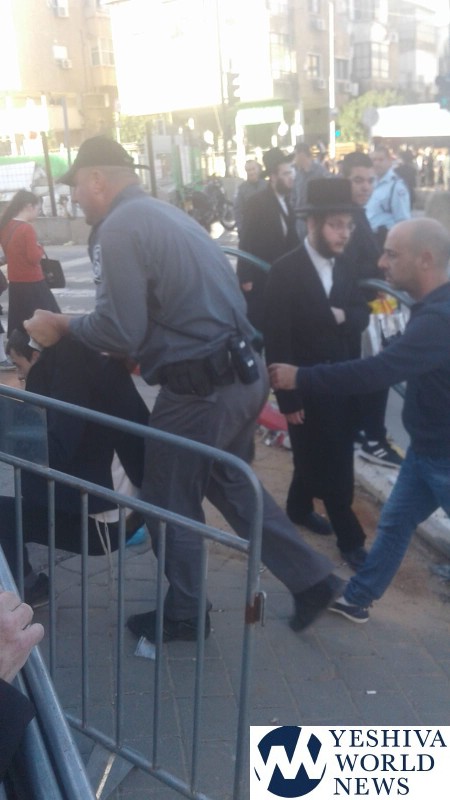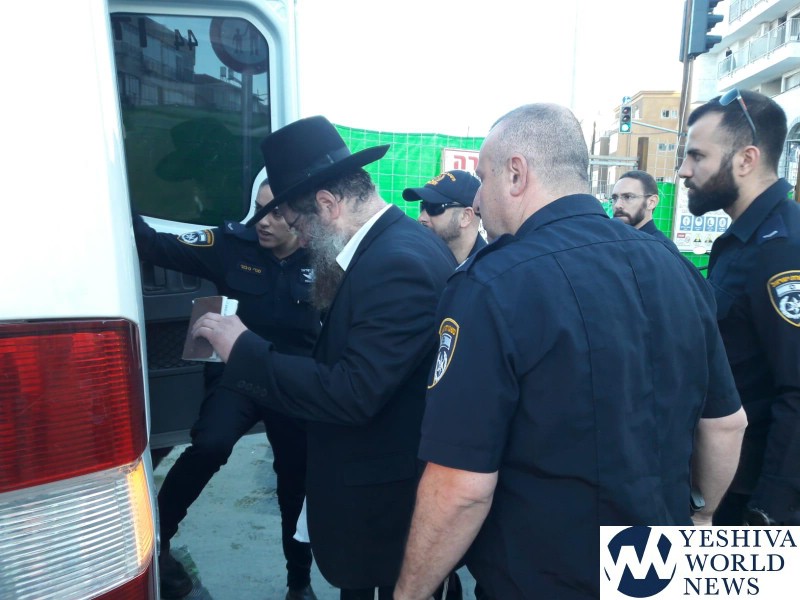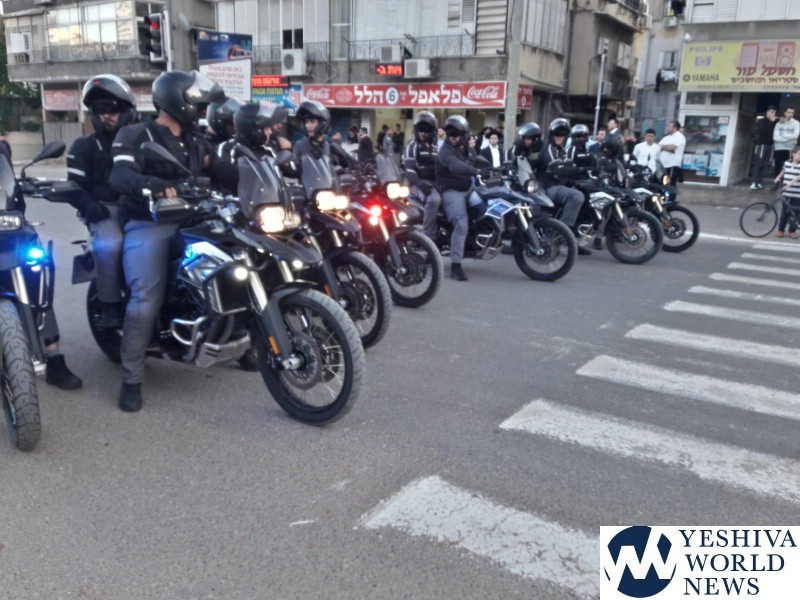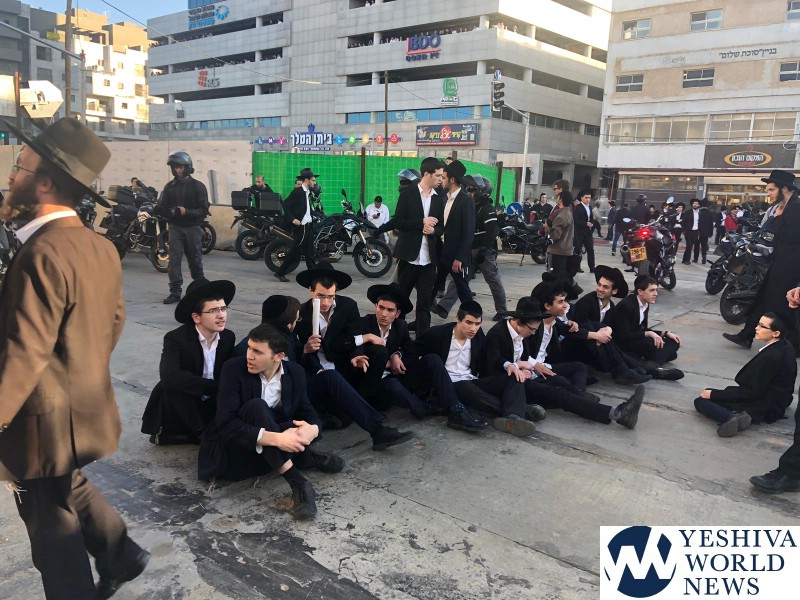 מאות חרדים מהפלג הירושלמי הליטאי מפגינים כעת בצומת הרחובות כהנמן וז'בוטינסקי בבני ברק. הם מוחים על מעצר בחור ישיבה עריק לפני כשבועיים, לאחר שלא התייצב בלשכת הגיוס @AkivaWeisz pic.twitter.com/XnHEHzviL2

— כאן חדשות (@kann_news) December 10, 2018
המפגינים ניסו לחסום את רחוב ז'בוטינסקי בבני ברק @AkivaWeisz pic.twitter.com/rrN9BJ0Izd

— כאן חדשות (@kann_news) December 10, 2018
(YWN Israel Desk – Jerusalem)