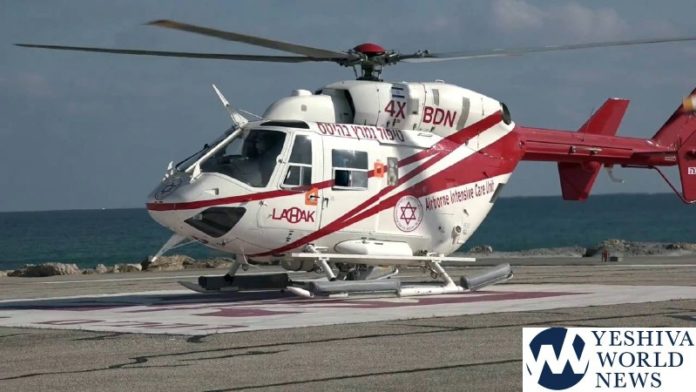 A woman is in critical condition after falling off a horse in Israel on Wednesday morning.
Magen David Adom says they responded to reports of the incident at around 11:00AM Wednesday morning in the area of Mitzpeh Ramon.
Paramedics treated the 40-year-old woman on the scene, and requested a chopper to airlift her to a trauma center.
She was flown by a MDA Chopper to Hadassah Hospital, where she is listed in critical condition.
Sources confirm to YWN that she is an American from the NY Area vacationing in the country.
Please say tehillim for Tzurtel bas Esther Malka – צארטל בת אסתר מלכה.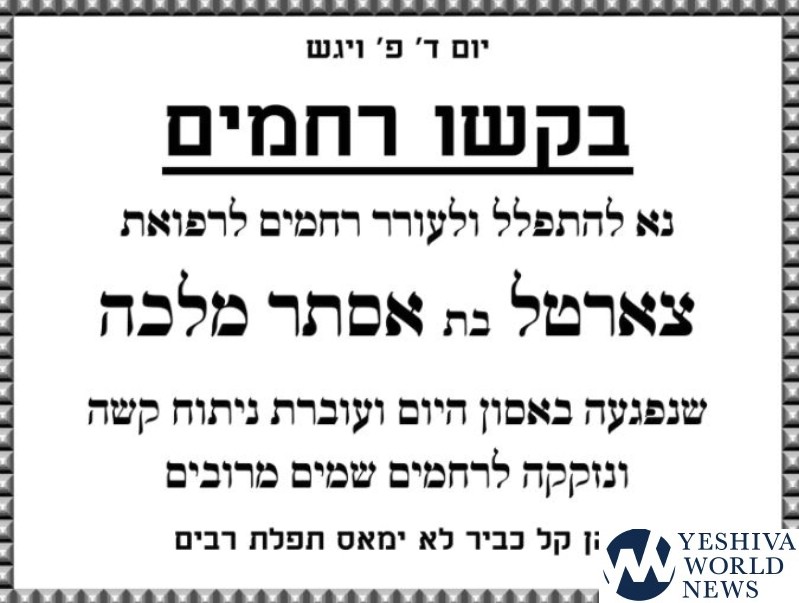 (YWN Israel Desk – Jerusalem)