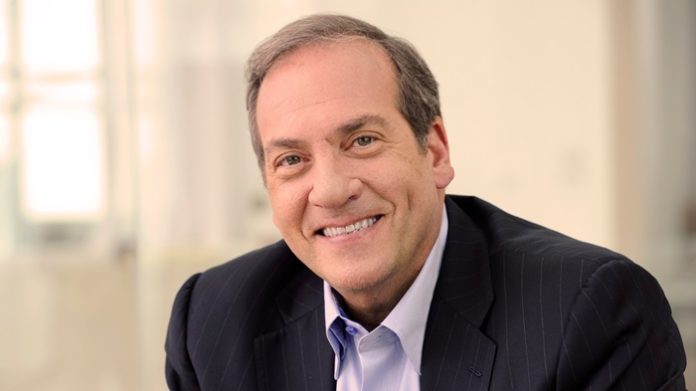 Rabbi Yechiel Zvi Eckstein, the Founder and President of the International Fellowship of Christians and Jews (IFCJ) passed away suddenly on Wednesday afternokn. He was 67 years old and died of a massive heart attack in his home in Jerusalem.
Eckstein was a highly influential person, raising donations of more than $1.5 Billion for Israel since founding the Fellowship in 1983 – the majority from Evangelical Christians around the world.
He was born in Montreal, Canada in 1951 and received his Smicha from Yeshiva University in New York. He received a doctorate from Columbia University.
Eckstein said his decades of efforts helped make support for Israel a top priority in the evangelical world.
"After 2,000 years of oppression and persecution, today you have Christians who are helping Jews," he told The Associated Press last year. "This is an amazing thing."
In addition to his philanthropic work with the Fellowship, Eckstein was also on the Board of Governors of the Joint Distribution Committee, Keren Hayesod and the Jewish Agency. He was a prolific author and had written seven books, mainly on Jewish-Christian relations.
As of 2010, Eckstein hosted a radio program that broadcast weekly segments about Israel and Judeo-Christian relations. The program was picked up and broadcast in English and Spanish in more than ten countries on three continents.
Eckstein became a well-known figure in Israel, funding projects for children, new immigrants, Holocaust survivors, orphans, the elderly and victims of Palestinian violence. His group also assisted distressed Jewish communities in places like Ethiopia and the former Soviet Union.
His face frequently appeared in large posters promoting his work, and his voice, instantly recognizable for its thick American accent, was often heard in radio advertisements.
At times, Eckstein drew criticism from some quarters. Liberal American Jews sometimes objected to his ties with the conservative Christian right and his group's activities in West Bank settlements. In Israel, some saw the reliance on foreign Christian groups for financial assistance as inappropriate.
The late Posek HaDor, HaGaon HaRav Yosef Shalom Elyashiv ZATZAL, ruled in 2009 that taking donations from IFCJ was forbidden since Christianity is a form of idolatry and thus aggrandizing Christians who give to Jewish charities was itself "close to idolatry."
Israeli Prime Minister Benjamin Netanyahu expressed "deep sorrow" over Eckstein's passing, saying he "worked tirelessly to benefit the citizens of Israel and to strengthen the bond between Christian communities and the State of Israel."
Singer Pat Boone called Eckstein's death "a tremendous and personal shock to me," saying he had worked with the rabbi over the years to raise money from Christians for the support of Israel.
"I will always consider my friendship and cooperative work with Yechiel Eckstein one of the most important facts of my life on this earth — and I hope to rejoice with him in Heaven, the ultimate Promised Land," Boone said in a statement.
Eckstein is survived by his wife, Joelle, three daughters and eight grandchildren, according to his group's website.
The International Fellowship of Christians and Jews responded to the news of Eckstein's death and said:
"We are in complete shock and dismay. It is with deep sadness that we announce the passing of our beloved Founder and President Rabbi Yechiel Eckstein. Rabbi Eckstein passed away after he suffered a heart attack in his home in Jerusalem. Ever since his ordination under the tutelage of Rabbi Yosef Dov Soloveitchik, Rabbi Eckstein dedicated his life to the strengthening of the State of Israel and the Jewish people.
His life's work and legacy, the Fellowship, has assisted the most in needy segments of Israeli society and the Jewish people across the globe over the past few decades. Millions of people, who the Fellowship assisted, owe their thanks to the work of Rabbi Eckstein. His continuing legacy was the building of bridges between Evangelical Christian communities and he state of Israel.
The staff of the Fellowship as well as those who knew Rabbi Eckstein personally bow their heads in sadness and mourning following his passing. We at the Fellowship, are determined to continue his work in assisting the State and people of Israel.
We send our fondest regards and deepest condolences to his wife, daughters, mother, and grandchildren. May his memory serve to guide and be a blessing for us all."
(AP / YWN Israel Desk – Jerusalem)