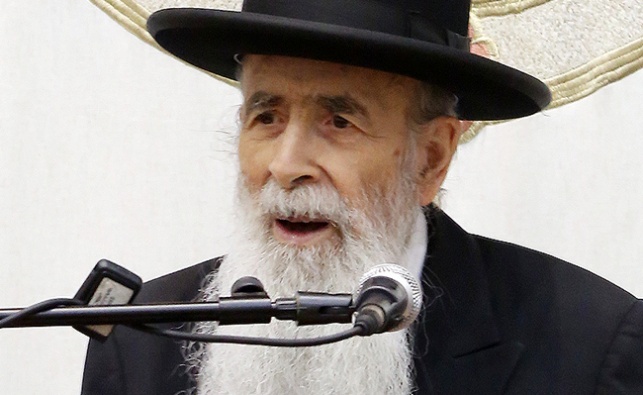 Baruch Rofeh Cholim: HaGaon HaRav Yehuda Addas has been discharged from Bnei Brak's Mayanei HaYeshua Hospital. The 81-year-old rav, who fractured his pelvis by falling, underwent surgery to correct the fracture. He was released from the hospital on Monday afternoon, February 11, 2019.
It is reported that he will remain home in the coming days and will not return to his duties in the yeshiva immediately.
The tzibur is asked to continue being mispallel for his complete recovery, Yehuda ben Chaya Esther for a refuah shleima bsoch sha'ar cholei yisrael.
(YWN Israel Desk – Jerusalem)