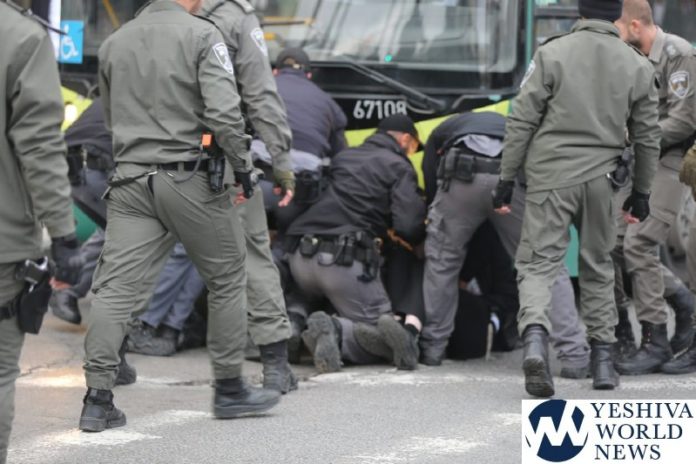 Yeshiva Bochrim learning in Peleg affiliated Yeshivos and supporters took to the streets on Thursday afternoon once again, protesting on Jerusalem's Sarei Yisrael near Yafo Streets at 4:00PM against the arrest and jailing of a talmid yeshiva.
The pashkavilim for the protest called on participants to shut down the area, which on a Thursday afternoon in the capital, leads to major delays very quickly, including the Jerusalem light rail.
The violence escalated quickly, after protesters laid down in the street to block traffic as well as bringin the Jerusalem Light rail to a halt.
Riot police were standing by waiting for the protest to begin, and quickly moved in. Police initially used their hands to try and move the massive crowd. Eventually, water cannons spraying colored bad-smelling liquid were brought in, along with dozens of police horses.
Police report more than 30 arrests were made.
There have been many reports of police punching the protests in the face, as well as one incident where an IDF soldier pointed his machine gun at the faces at protesters. (See those incidents documents in the videos below)
IDF SOLDIER POINTS GUN AT UNARMED PROTESTERS:
The Hafganos were called due to the arrest of Meir Blau, who was arrested while protesting the enlistment of women into the IDF last week.
Blau (23) is a father of one and a resident of Modi'in Illit. Following his arrest, it was revealed that he himself was a draft dodger, and the police remanded him into the custody of the military police. He is currently sitting in military prison four for a four-month open sentence while waiting for the legal matters against him to be resolved.
VIDEO ROUNDUP OF VIOLENCE:
Meanwhile, in Yeshivas Knesset Yechezkel, in Elad, headed by HaGaon HaRav Baruch Mordechai Ettinger, a notice was posted to inform talmidim that they are prohibited from participating in the protests.
It is reported that the notice prohibiting the talmidim from taking part in protests was torn down and replaced a number of times, with Kikar Shabbos News stating the talmidim affiliated with Peleg Yerushalmi tore it down a number of times.
It is also reported that rabbonim in the yeshiva aligned with Peleg are against the position of the rosh yeshiva, who in the past was believed aligned with Peleg, but now, most of the bochrim in the yeshiva are affiliated with the mainstream Degel faction of litvish chareidim.
POLICE BEAT BOCHUR:
VIDEO AND PHOTOS VIA מחאות החרדים הקיצוניים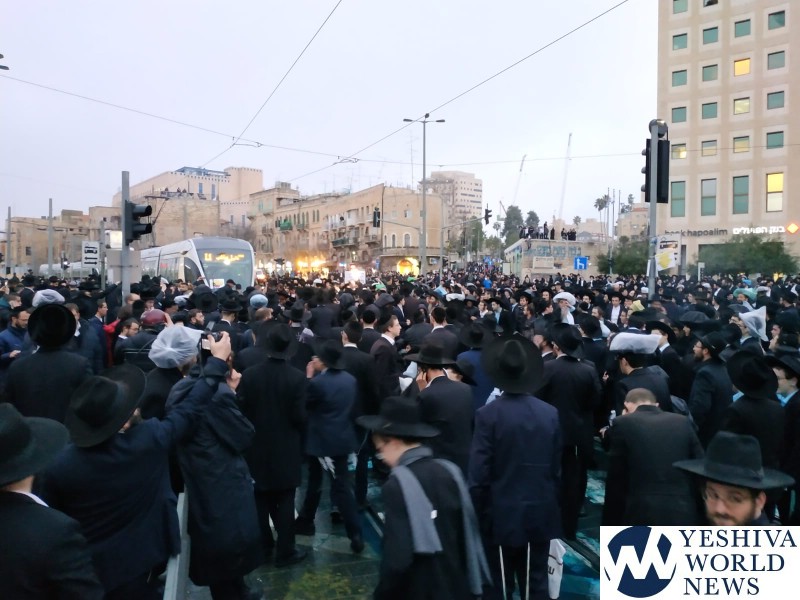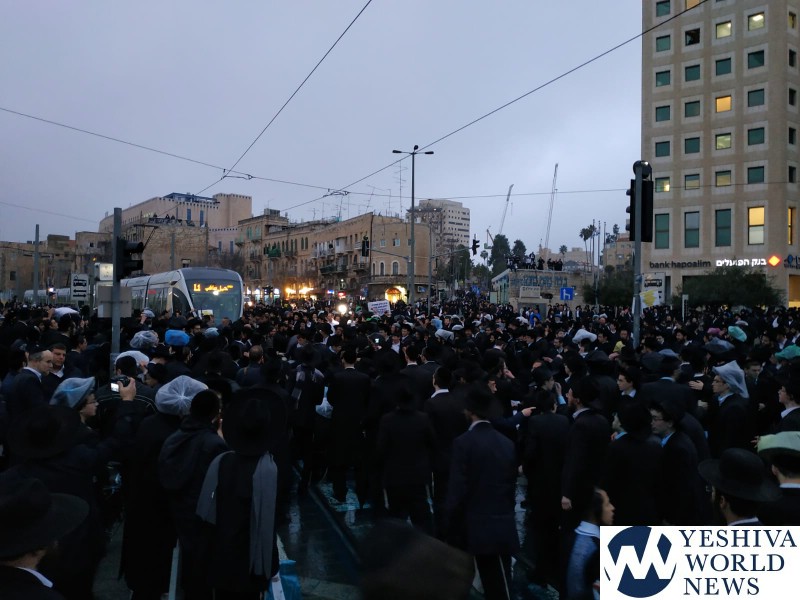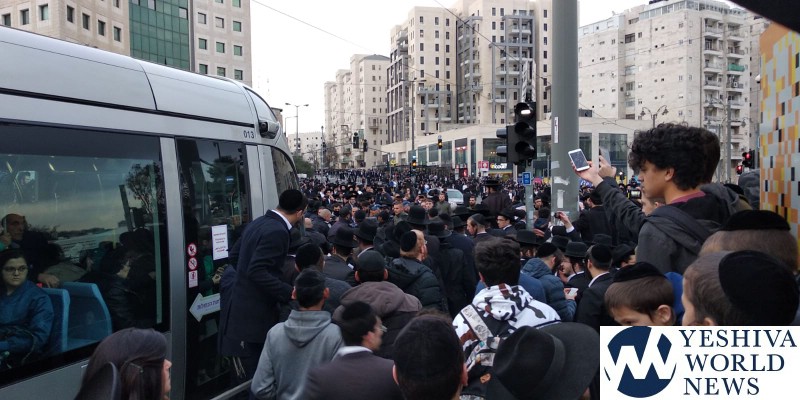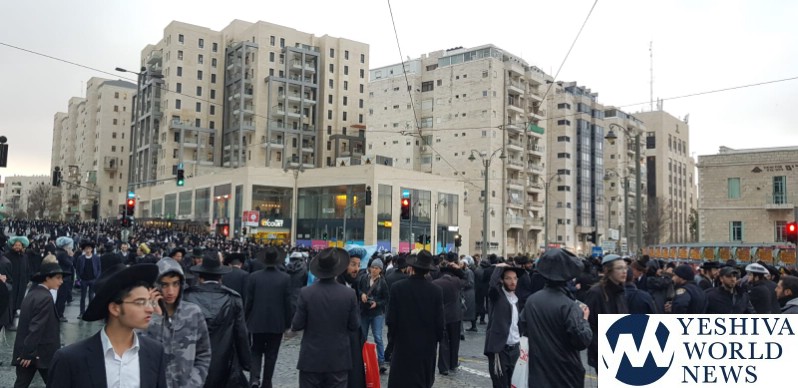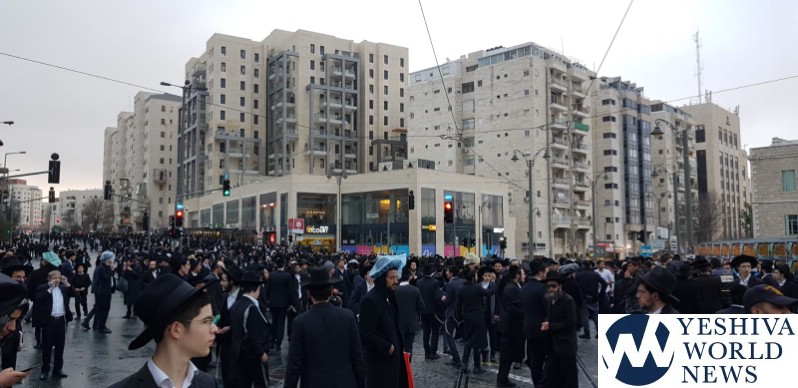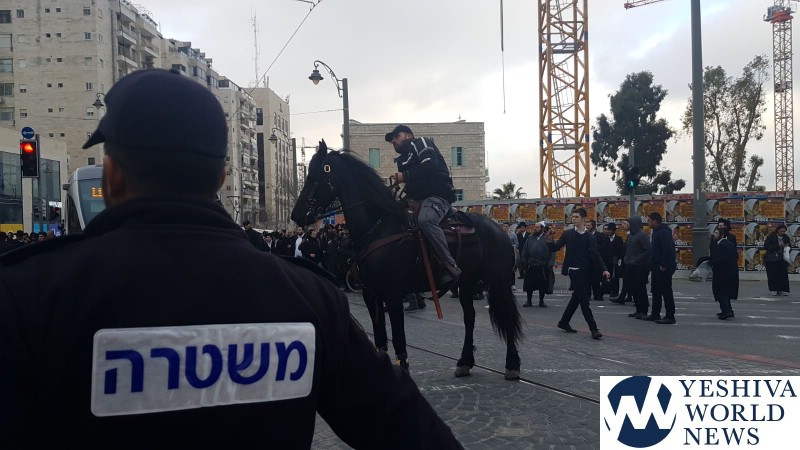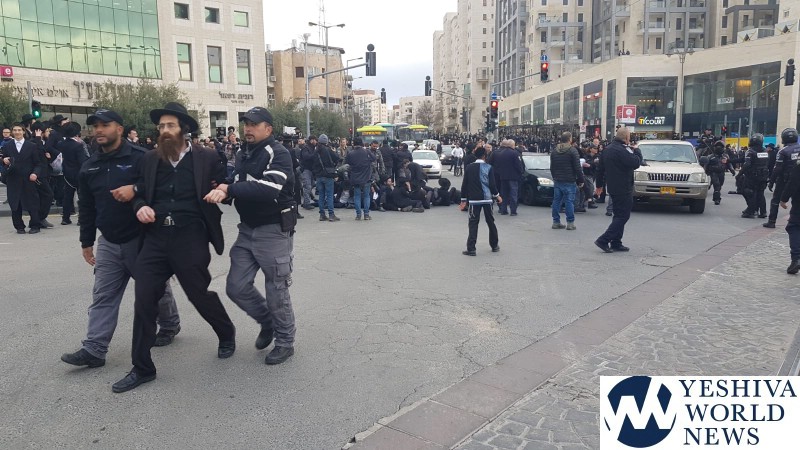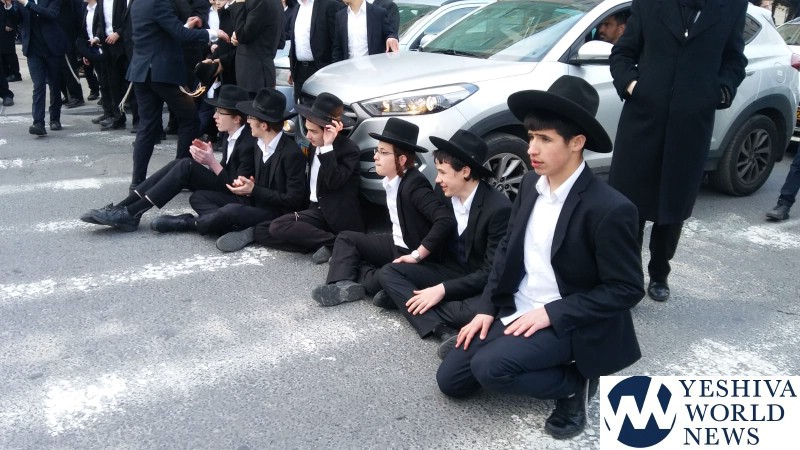 (YWN Israel Desk – Jerusalem)