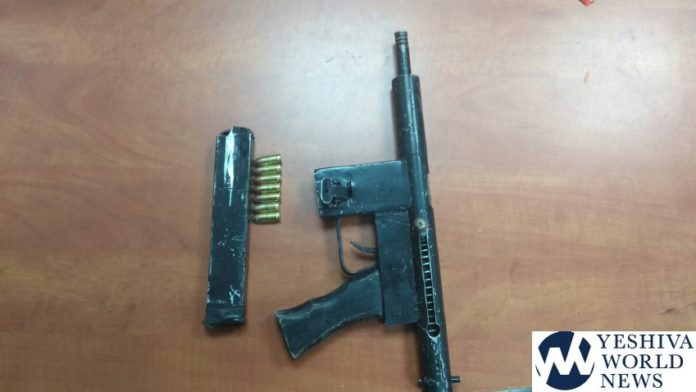 IDF forces working with border police and ISA (Israel Security Agency/Shin Bet) agents during the night continued counter-terrorism operations throughout areas of Yehuda and Shomron, leading to the arrests of 12 PA (Palestinian Authority) residents suspected of involvement in acts of terror and/or violent confrontations with security forces.
During this operation, they found illegal weapons, including the Karlo and ammunition shown in the photo, which was discovered in Kfar Beit Omer in the Etzion district.
Forces operating in Kfar Ekev in the Binyamin district were met with violent confrontations, coming under attack with rocks and IEDs. They opened fire using life ammunition. According to reports from the PA, one person was killed. The IDF is probing the incident.
(YWN Israel Desk – Jerusalem)