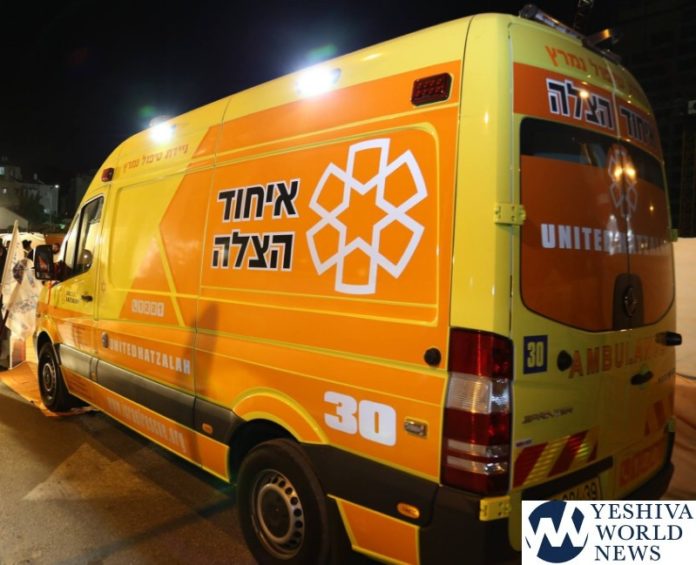 A motorcyclist was seriously injured in a motor vehicle accident that took place between his motorcycle and a car on Sunday afternoon on Jerusalem's HaDaf Hayomi Street in the Neve Orot section of Ramot.
United Hatzalah volunteers rushed to the scene and treated the 20-year-old motorcyclist prior his to being transported to the hospital for further care.
United Hatzalah volunteer Avraham Ginati who was one of the first responders on the scene said: "when I arrived at the scene I began treatment of the motorcyclist, a pizza delivery man, who was suffering from serious injuries to his head and limbs. Following initial treatment in the field, the injured man was transported by ambulance to Share Tzedek Hospital. The driver of the car was lightly injured in the incident and was suffering from shock as well. She too received treatment at the scene from our volunteers."
Tefillos are asked for on behalf of Yedidya Ben Elisheva.
(YWN Israel Desk – Jerusalem)