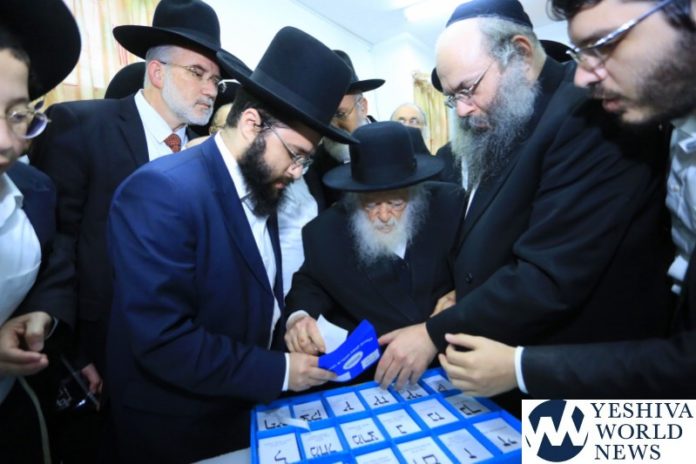 On last Thursday, HaGaon HaRav Chaim Kanievsky Shlita tested sixth graders. After the bechina, Rav Kanievsky gave his bracha to Yahadut Hatorah which at the time, was fighting for its eighth seat in Knesset which was hanging in the air.
When Rav Chaim inquired as to the results of the election, he was told that B'ezras Hashem Degel Hatorah will receive eight seats. "Why eight? We need ten" said Rav Kanievsky.
A grandson of the rav explained that the Gadol Hador was told about the Norwegian Law and how once ministers are appointed, the same persons can resign as MKs and then others can enter Knesset, to which Rav Chaim reportedly responded, "There will be a minyan".
(YWN Israel Desk – Jerusalem)