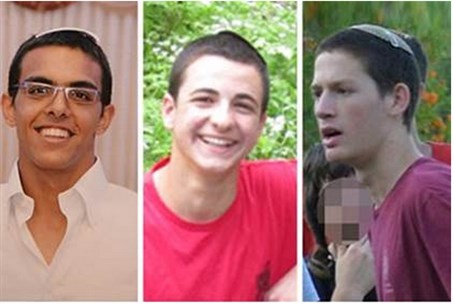 The mothers of the three Gush Etzion Kedoshim are scheduled to be counted among those selected to light an Israel Independence Day torch in the official state ceremony.
The daily Yisrael Hayom newspaper reports Mrs. Iris Yifrach, Mrs. Bat Galim Shaar and Mrs. Racheli Frenkel will light an Independence Day torch together on Independence Day Eve in the official state ceremony. Since in the past, one person lit one torch, the special situation demands approval of the Ministerial Ceremonies Committee. A phone poll of the ministers serving on the committee was taken towards approving the special situation, three persons lighting a joint torch.
After the committee approved it, Minister of Culture & Sports (Likud) Miri Regev added her required approval.
It was back on June 12, 2014 at 10:25 PM when the call came into the Israel Police emergency dispatcher with the caller heard saying, "they kidnapped us". Hours later, sons of the three mothers, Gilad Shaar, Naftali Frenkel and Eyal Yifrach were the subject of tefilos around the world. On that motzei Shabbos, Prime Minister Binyamin Netanyahu and the IDF Chief of Staff announce that Hamas was responsible for the kidnapping and that the IDF and ISA (Israel Security Agency/Shin Bet) were working to locate the three boys with that search focusing on the Hebron district.
The days brought about a praiseworthy level of achdus among Yidden, especially in Eretz Yisrael, and R"L some 2.5 weeks later, it was learned the boys has been murdered by their abductors.
(YWN Israel Desk – Jerusalem)