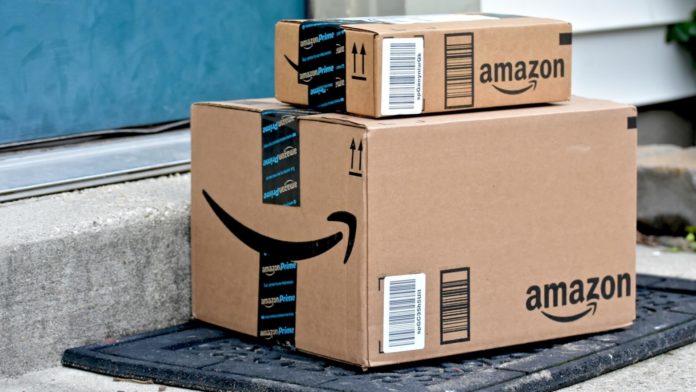 Just a few months after it appeared that Amazon was giving up on expanding trade activity to Israel, the American online trading giant is allowing firms to use their current Amazon.com seller account to fulfill orders directly to customers in Israel, using local inventory, News12 reports.
Overnight Monday, a number of Israeli suppliers received a notice in Hebrew from Amazon to offer shipping plans to Israeli customers under the name 'Local Delivery'. Amazon stipulated that the sellers deliver the goods within 5 business days, adding Israel to the list of possible destinations to be shipped by Amazon sellers. However, as far as is known, they are not yet establishing a logistics center in Israel.
"Dear seller," Amazon contacted Israeli sellers in Hebrew, inviting them to be part of a group of "selected sellers and participating in the Local Delivery program" in Israel. Amazon has stated that the Local Delivery program allows the seller to use his or her account on Amazon.com to sell and deliver direct orders to customers in Israel using his inventory in Israel through 'Fulfillment by Merchant' (FBM).
FBM means that sellers list their products on Amazon but ship them to buyers themselves, rather than via the online giant's distribution service.
FBM can be a stepping stone before the online giant establishes its own warehouses.
Amazon calls on Israeli sellers to "register now to reach customers in Israel and expand your business." The offer will allow sellers to take part in the program to be among the first to provide an "enhanced delivery experience for local customers" – and offer local selection including unique products relevant to local customers, and improve sellers' chances of winning a "Buy Box" as well as "improve the visibility of your products to local customers."
"This new service is a positive addition to the current Amazon shopping experience for Israeli customers, providing them with quicker and cheaper delivery, while also offering a great opportunity for local, Israeli businesses to grow their businesses on Amazon," said a source close to Amazon on Wednesday.
(YWN Israel Desk – Jerusalem)