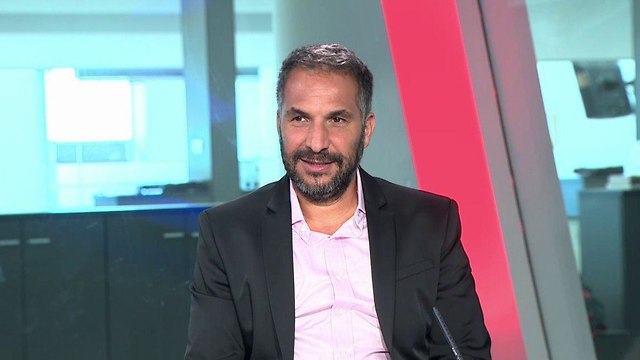 It has been a half year since the municipal election and Tiveria Mayor Ron Kobi hasn't succeeded in passing a city budget and a coalition has not been formed. This is because the mayor's party is a minority and therefore, he has not been able to pass his budget. The chareidi and religious parties in the city have been working hard to act as a united bloc against the mayor due to his vehement anti-chareidi and religious ways.
On Sunday, Kobi received a letter from the interior minister informing him that if a budget is not passed by June 30, 2019, the ministry will likely take action to end his term.
The letter informs the mayor that in accordance with the provisions of Section 206 of the Municipalities Ordinance, "I appeal to you to make every effort to approve the budget in order not to be forced to take the procedures prescribed by law (the possibility that it will be decided to terminate the term of the council members or the head of the Authority) as of the above date."
The letter adds the mayor has the right to request an extension and explain why he has not succeeded in passing a budget, adding that such an extension is rarely granted.
Kikar Shabbos quotes a source in Tiveria City Hall stating anonymously, "Ron Kobi will have to make a real effort to bring about a coalition. His only option is to prove to the Interior Ministry that he is doing everything in his power to pass a budget. They will ask for proof of how he worked to convince my colleagues. The city council will ask him to prove that the problem is with the council members and not with him. If the aggressive line continues, Ron Kobi has finished his job in the mayor's office."
It should be noted that only a month ago Ron Kobi went live on Facebook against senior Ministry of Interior officials, the Director-General, Mordechai Cohen, and the director of the northern district, Boaz Yosef, called them a bunch of zeros and said: "He fought here very hard, and not Aryeh Deri, nor his grandmother, Cohen, the director of the Interior Ministry, and certainly not Boaz Yosef, will teach us how to run a city, or that they threatened us, or that they would pose for us. Boaz, you have disappointed all your friends. A bunch of zeros in the Interior Ministry, did you hear what Boaz told you? I will take you to the High Court of Justice, and you will behave according to the law, and you will not come here to exert muscle over an entire city." He now received a letter from those senior officials.
(YWN Israel Desk – Jerusalem)