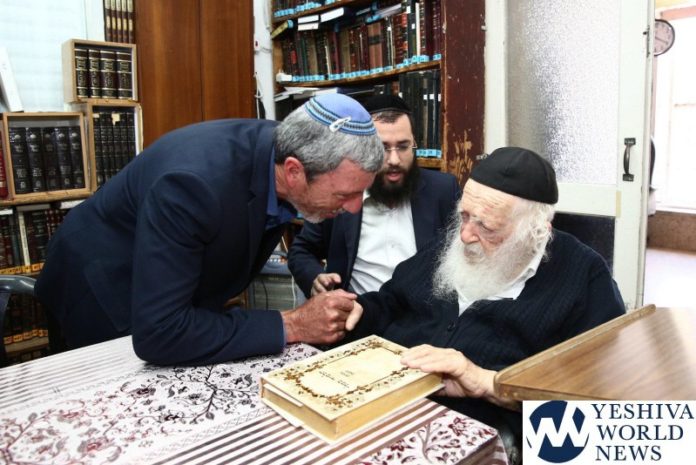 The chairman of the Bayit Yehudi party, Rabbi Rafi Peretz, arrived at the residence of HaGaon HaRav Chaim Kanievsky Shlita on Rashbam Street in Bnei Brak Thursday, in the shadow of coalition negotiations to form the next government.
The meeting was attended by Degel Hatorah chairman MK Moshe Gafne, who later met privately with Peretz in his office at Degel Hatorah headquarters in Bnei Brak.
According to a Kikar Shabbos report, the two agreed on cooperation and a united front in religious struggles with laws that would be problematic for the Torah observant and traditional public in Israel.
The meeting and its results are of great significance after the religious party presents a united front with Yahadut Hatorah, with which it will fight jointly on issues critical to it, especially in matters of religion.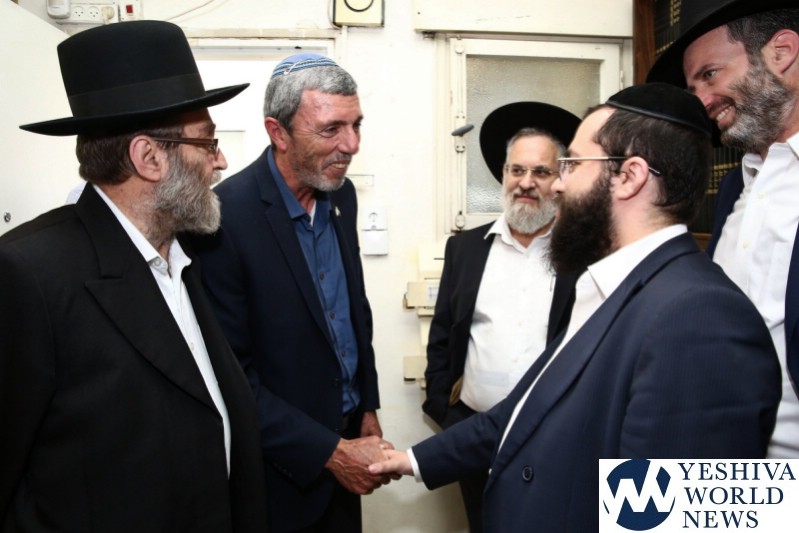 (YWN Israel Desk – Jerusalem)