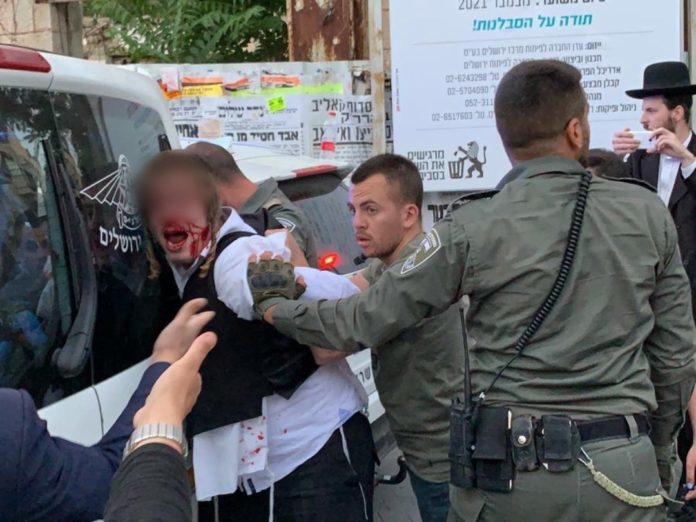 Chief Rabbi of Jerusalem HaGaon HaRav Aryeh Stern Shlita has come out against Israel Police, calling on Acting Police Chief Moti Cohen to apologize on behalf of the department.
In a letter released on Thursday, June 13, 2019, Rav Stern refers to the case in which a border policeman ruthlessly beat Yanki Rosenberg, a 23-year-old autistic chareidi man, who according to a policewoman, was pushed by him. Rav Stern explains that as a result of the horrific event, Yanki is not functioning as he was and is still unable to return to his regular life and program in Siach Sod, the institution which cares for him.
Rav Stern points out that "due to the severity of the matter, I turn to you to learn the necessary lessons from the incident, to be extra careful with regard to every person, especially those are who disabled.
"It is true that your job requires you to maintain public order, but even when fulfilling this mission, you must maintain human dignity, especially when it comes to helpless people".
Rabbi Stern concludes his letter by calling on the police chief to apologize to "the injured and his family" in the hope of calming them and the situation.
(YWN Israel Desk – Jerusalem)