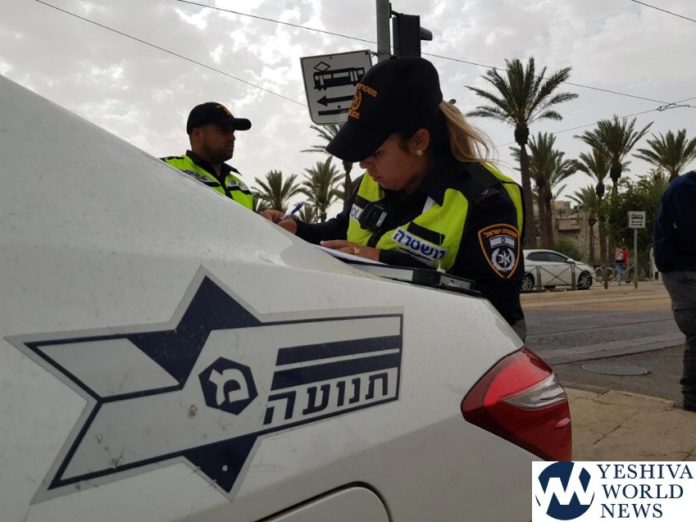 Traffic police on erev Shabbos operating in the Latrun Interchange on Highway 1 (the Jerusalem-Tel Aviv Highway), stopped a minibus for a routine road inspection. A vehicle inspector was operating along with traffic police.
As the vehicle, which was transporting 19 passengers, was inspected, the inspector detected a radar jamming device hidden on the vehicle.
The 28-year-old driver, and Arab resident of eastern Jerusalem, was detained for questioning and released with a date to appear in court. The vehicle was impounded by police to dismantle and confiscate the illegal device.
Police stress that such a device is illegal, and persons found using one will have to face the consequences in a court of law.
Police over the weekend involved in checking the alcohol levels of drivers in the Jerusalem district removed 15 vehicles from the road because the drivers were legally drunk. An additional 16 drivers were issued summonses for excessive speed. Police add that they intend to step-up enforcement during the summer vacation months.
Over the weekend, in the Jerusalem district, 330 summonses were issued in total against drivers including:
• 17 summonses for passing a red traffic signal
• 49 summonses for using a phone while driving
• 40 summonses for failing to yield to pedestrians in walkways
• 36 summonses were issued to pedestrians
• 260 summonses on streets categorized 'red streets' where law-breaking is more common
• 11 vehicles were impounded
• 13 licenses were suspended
(YWN Israel Desk – Jerusalem/Photo Credit: Israel Police Spokesman Unit)