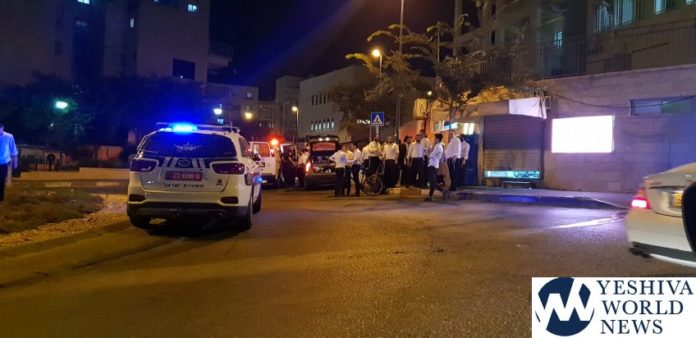 A 19-year-old was injured in a motzei Shabbos stabbing incident in the Green Park neighborhood in Modi'in Illit. His condition is reported to be light-to-moderate.
The attacker is described as "being off the derech" and "constantly in trouble" was taken into police custody, reportedly the stabber in the incident which left a 19-year-old in "light-to-moderate condition" with knife wounds according to officials in Sheba Medical Center at Tel Hashomer.
The attacker, 17, stabbed the victim as a result of a disagreement. The suspect was arraigned in the Jerusalem Magistrate's Court on Sunday.
(YWN Israel Desk – Jerusalem)